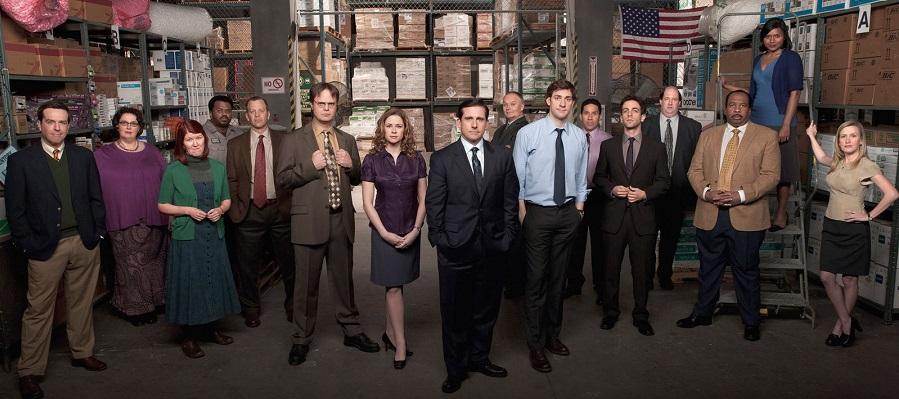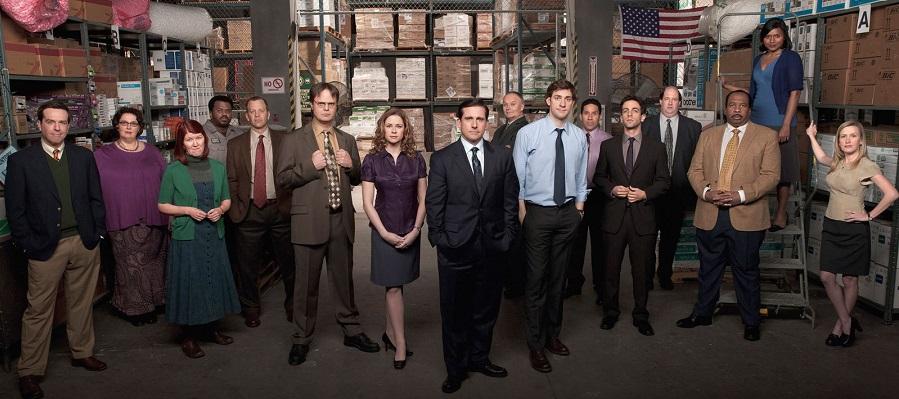 What kind of person would I be if the finale of The Office were obsolete from this month's portion of the series? Seriously though, it's the definition of a workplace show and say what you will about those last couple of seasons (SPOILER ALERT), I think this was a pretty fantastic finale. Even watching it once more made me tear up, but that may just be because of the whole Jim and Pam thing. It's always about Jim and Pam for me.
Name of Episode: "Finale"
Premiere Date: March 24, 2005
Finale Date: May 16, 2013
Site: The Office
Impact on Pop Culture
It was hit or miss during its initial run, but thankfully Steve Carell soon played a really old virgin and that sent people his, and the show's, way. After that, no one could escape a "That's what she said" joke, or of course, the love saga that is Jim and Pam. Sorry Friends, but some may put this relationship up against your Rachel and Ross one all day, every day. The Office was the little engine that could and it did. Four Emmy wins, a pop culture staple, a cast of remarkably memorable characters — and while the last couple of seasons are hated on by naysayers, it went out like a champ with that finale rolled around.
Facts & Stats
Right before B.J. Novak landed on The Office, he was helping prank celebrities on MTV's Punk'd.
Jenna Fischer wanted John Krasinski to play the role of Jim, and vice-versa.
Did you know Seth Rogen and Patton Oswalt both auditioned for the role of Dwight?
Parks and Recreation was supposed to be a spinoff of The Office, but that obviously didn't happen.
Fischer walked away from the show with Pam's engagement ring.
What I Knew Before Watching the End
This was not a show I bothered to care about until it was in syndication. Late nights with TBS has allotted me one too many gems in my day, and The Office is one of them. I love to laugh, and after Conan, I needed more chuckles and this show provided me with plenty. When reruns weren't enough, DVDs were borrowed and eventually I was all caught up and watching on Thursday nights along with the cool kids who'd been watching since the start. To this day I will bawl watching the Jim and Pam wedding episode. That's just a fact. What it has to do with this finale? Absolutely nothing, but I wanted you to know that. So yeah, going into the finale once more was a whirlwind of emotion but I wasn't the least bit in the dark.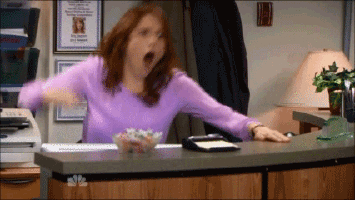 Final(e) Thoughts
Bravo. Like Parks and Recreation, you want to showcase every character in an ensemble cast. Yes, some characters are a little more important than others, but you don't want any to just be left on the sidelines wondering why they even had to show up to the game to be benched the whole time. The Office let them all play because finally, that damn documentary thing was a reality, and while some of the gang had appeared to leave Scranton for other ventures — they all came back and recollected for a Q&A about this paper company. First off, while you ask, "Who in the world would watch a documentary about a paper company?" it's apparent that TV fans would tune in week after week for almost a decade to watch a show about it. Anyways, the whole gang is back and we find out where everyone is a year or so after they wrap the filming.
All I can think is closure. Each character is exactly where you'd want or expect them to be, and perhaps you're even a little surprised by some. I mean, even without watching the show you'd suspect there was something off about Creed and his arrest at the end would not be the least bit shocking. Then there's of course the expected like Kelly and Ryan irresponsibly running off with one another, Pam doing what's best for Jim because come on — they're perfect and anyone who owns a television can see that. They are a pop culture iconic unit, hands down. Okay, I'll stop gushing and move onto the most defining moment of that whole finale. Okay, there are two moments. First, when Michael Scott shows up. Whose heart didn't just implode? You could tell in their faces that it was more than a surprise, it was a heartfelt connection showcasing that these people weren't mere coworkers or friends, they were family and despite distance, they'd always be there for one another.
Now to Pam and her wisdom that really defined the series. At the end she notes, "There's a lot of beauty in ordinary things. Isn't that the point?" Hello, this was a show about people working in an office (typically a basic job) at a paper company (double that dose of basic), and let's point out that these characters were not supermodels. Heather Locklear was not strutting in every day as the receptionist. While Jim Halpert is a cutie patootie, he still looked like a typical guy you could get in reality. They were ordinary people, doing ordinary things, working at an ordinary place and we celebrated that. If only we could see that in our own lives, right?