Here we are, the final finale for this article series. Wish we could've ended with one as epic as where we started, but who knew Scrubs went out so weak? Did they not know they weren't returning for a tenth season? I mean they had to since Zach Braff exited only a few episodes before they said adios.
Name of Episode: "Our Thanks"
Premiere Date: October 2, 2001
Finale Date: March 17, 2010
Site: Scrubs
Impact on Pop Culture
What this show really did that many rarely realize is showcase amazingly accurate medical diagnosis in every episode. What it also did was bring about one of the best friendships on television (J.D. and Turk) and in real life (Zach and Donald). No, nothing romantic — but rather bromantic. Whether fictional characters or real life friends, those two created #FriendshipGoals long before we cared about hashtags.
Facts & Stats
The hospital they shot at was the same one The Office used to film the episode where Pam finds out she's pregnant for the first time.
Neil Flynn, aka the janitor, improvised most of his lines.
Two stunt doubles who met on the show eventually got married.
Judy Reyes was the only OG to not make one cameo in the last season.
In total, 445 songs were played throughout the show.
What I Knew Before Watching the End
Not a show I watched loyally, but one I was a fan of once it went into syndication. I knew a little bit but obviously not enough to make it through the finale with much interest. Really, Braff didn't return for one more go? Who the heck was the dead guy — so many questions, so little answers. Maybe, just maybe I'll watch it from the start… of course, after I finish Malcolm in the Middle, and then start and end The Wonder Years.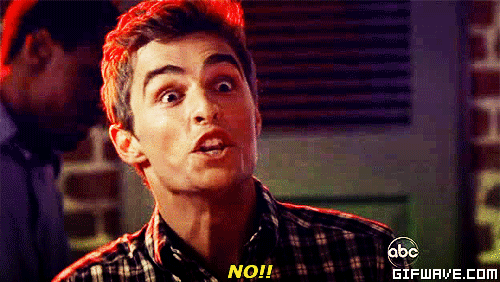 Final(e) Thoughts
What was hard about watching this finale was that I knew a handful of characters, but those I had some sort of history with were not the ones they were focusing on. I cared only a bit about Dave Franco's character because he apparently just survived cancer, then had a heartfelt moment proving to Turk that he could be a surgeon. Other than that though, there was a funeral of sorts afoot and some random girl was going to make a speech but they didn't do too much to create a caring atmosphere.
When you have a character that dies, you should be able to watch that episode and feel the loss of them in an instant. I didn't even realize Ben was dead until the random girl went to talk to him in the morgue. Fail.
Scrubs was always a show that put humor at the forefront, but there were many times I can remember crying too — and that's what I wanted from the finale. I wanted to feel something more than a little happiness towards the mini Franco. It would've also been nice to see the whole original cast come together one last time for something, anything. An okay episode, but definitely a weaker ending than one would have expected from a once great show.