Despite what's happened with the leading man of The Cosby Show in recent years, I didn't want to dismiss this show as a staple in television. While it wasn't the first to showcase black people, it was the first to really give audiences a new way of thinking about the black American family. For that reason, this show was it in the '80s. Almost always number one with TV watchers.
Name of Episode: "And So We Commence"
Premiere Date: September 20, 1984
Finale Date: April 30, 1992
Site: The Cosby Show
Impact on Pop Culture
Again, this was one of, if not the, most popular shows in the '80s and for good reason. It was new. Before this show TV watchers hadn't seen a family such as this: two professional black parents living in a nice house with nice kids. Many not only regard this show as being responsible for shows that followed like The Fresh Prince of Bel-Air and 227, but also for reviving the glory of the sitcom.
Facts & Stats
The show originally only had four kids, but added an older daughter later in season one.
Whitney Houston almost got the role of Sondra Huxtable.
Theo's on screen best bud, Cockroach, was fired during season four because he wouldn't get a haircut.
Both Alicia Keys and Adam Sandler appeared on the show before they were household names.
44.4 million people tuned in to watch this series finale.

What I Knew Before Watching the End
While I'd like to say I know a lot about this show, really I don't. I knew mom and dad had impressive jobs and a lot of kids and that they all danced in the intro but the details in between are not something sewn into the seams of my memory. So going in I knew the bare minimum to get by…
Final(e) Thoughts
Last week I was more than disappointed by The Brady Bunch's finale. Really, a graduation and hair tonic is the main story? Thank goodness The Cosby Show followed this month because they did a really great job of closing out this show. Cliff's son is about to graduate college and while there were tearful moments filled with a distinct memory as well as a mother breaking things down to her son, the comedy was on point.
So Theo is graduating college and his dad is thrilled. Which, what parent wouldn't be? Mike Brady, that's who. Anyways, he continues to make his son gather more and more tickets for the ceremony, which I thought was hilarious for some reason. It's not even the plot, it's how Bill Cosby portrays the kind of parent you hope to be: caring but at the same time not giving a crap. If he wants more tickets, you're getting him more tickets.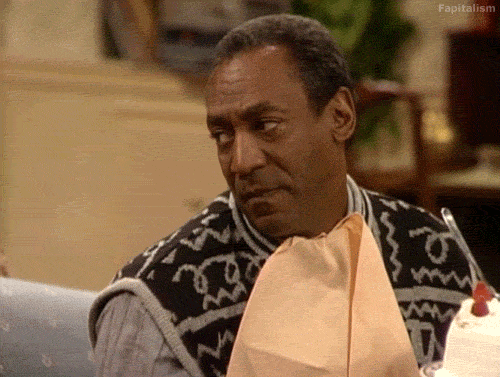 It being a graduation you got a lot of familiar faces in the house. Sadly, Lisa Bonet did not make an appearance but at least you got a little something from her by way of a pregnancy announcement over the phone. Finales are supposed to close chapters but at the same time continue the story elsewhere and I believe this one did just that to a certain point because I would have liked to have seen mom and dad get something other than a child graduating.
While I did tear up and laugh during this finale, I would say it falls somewhere in the middle because its good points were that they ended with a couple milestones like a graduation and a baby, but they didn't give you any insight to where Cliff and his wife were heading after the curtains closed.