Just a few more to go in this series and we're wrapping it up with a couple of medical shows — one a comedy and the other a drama, which we're starting off with. House, M.D. was one of the best shows on Fox when it was on top of its game and when it was time for it to come to an end four years ago, it was a tearful one.
Name of Episode: "Everybody Dies"
Premiere Date: November 16, 2004
Finale Date: May 21, 2012
Site: House
Impact on Pop Culture
In 2005 the judges for the American Film Institute said this when they awarded House the win, "House has redefined the medical television show. No longer a world where an idealized doctor has all the answers or a hospital where gurneys race down the hallways, House's focus is on the pharmacological — and the intellectual demands of being a doctor. The trial-and-error of new medicine skillfully expands the show beyond the format of a classic procedural, and at the show's heart, a brilliant but flawed physician is doling out the prescriptions — a fitting symbol for modern medicine." Enough said.
Facts & Stats
Gregory House was based on Sherlock Holmes, which is why he lived in apartment 221B.
Robert Sean Leonard, who played Wilson, was the first actor cast.
While he was the first cast, it was Hugh Laurie who was the only character featured in all 176 episodes.
Meat Loaf, Patrick Stump, and Mos Def all had cameos on the show.
It was the most watched show in the world in 2008.
What I Knew Before Watching the End
The commercials in 2004 got me and come the night of the series premiere, I was in my room waiting patiently. Every episode was watched but reliving the finale made me realize that I remembered very little. Kal Penn killed himself? Oh yeah… House was going to go to jail in the end? Oh yeah… Okay, so while I was a fan of the show at the time, it's clear that my memory was very selective but I knew the basics, okay?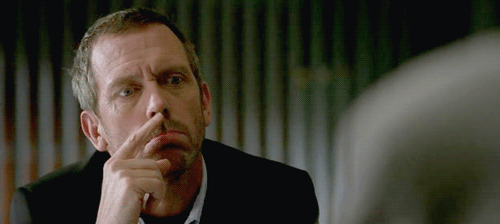 Final(e) Thoughts
Even as someone who has watched the show before, the finale was a little confusing. You open up to House stuck in a fire. You have no idea why he's there or how he wound up there, but it seems like he's on the fence when it comes to living and dying — at first. Really though, he winds up faking his death but before that's revealed we watch about 40 minutes of him talking to people from his past, half dead and half still alive.
All but one talked about fighting to live, but it seems like their words got crossed with one of his oldest friend's because while he does live in the end, it comes with the price of faking his own death and disappearing. Well, disappearing with what would appear to either be his boyfriend or his best friend. A first time watcher really wouldn't be able to tell the difference between the two when it came to House's relationship with Wilson.
If I had to grade this finale though after watching all the rest, I'd give it a solid C. The then and now aspect kind of got confusing but the beauty of the core relationship triumphing all in the end and seeing a man who literally crapped on 99.9% of the people in his life actually live for someone else, that did make me tear up. Plus, I love the mystery left in the air when Foreman found House's badge in his office.