When people watch The Office and swoon over Ryan, I am left confused. This is especially true when I know Ryan is in the same shot as Jim. We've discussed here how John Krasinski is basically as close to perfection as a man can get, but to each their own. Some are more a Ryan kind of gal, some are for only Jim, and then there are the few who love Creed. Those are the ones we all look at differently.
Nevertheless, this week is for all of you who not only admire Ryan Howard, but the man behind him. B.J. Novak is a champ in your eyes because unlike a lot of actors, well, he can sit perfectly both in front and behind the camera. That's not all though, right? Let's get to it.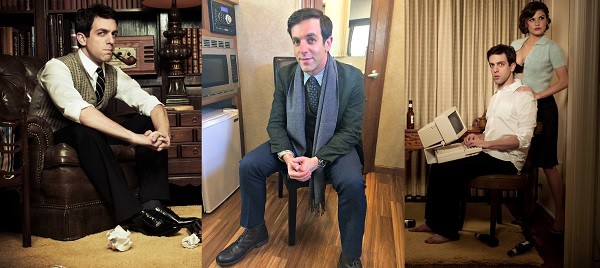 Name: Benjamin Joseph Manaly Novak
Birthday: July 31, 1979
Place of Birth: Newton, MA
Twitter: @bjnovak
Best Known For
If you skipped the intro and don't own a TV, then you're unaware this week's pick is from the critically acclaimed and beloved series The Office. Other than that though he's seen his fair share of box office hits like Inglourious Basterds and Saving Mr. Banks, but he's also kept true to his small screen attributes. After The Office he went on to The Newsroom and even reconnected with an old flame on The Mindy Project. When he's not acting he's writing books that often appear on stores' favorite shelves — this is known because B.J. likes to post these occurrences on his Instagram on a weekly basis.
5 Quick B.J. Novak Facts
Because John Krasinski can't be brought up enough, he and B.J. actually went to high school together.
He knew what he wanted at a young age. When he was 10 years old he wrote to Nickelodeon and told them straight up that he wanted them to produce more sitcoms.
He does stand up and one night had to follow the late Rodney Dangerfield.
He and Mindy Kaling are writing a book together.
B.J. is a fan of RomComs.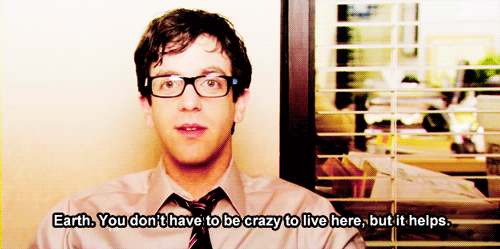 Reasons You Love B.J. Novak
Those of you into B.J. Novak seem like the kind of people who eat, sleep, and breathe television. Not only in the sense that it's your favorite medium, but also based on the fact that you know episode titles, can tell people who directed which and so on and so forth. You're a TV nerd and it shows. That's why you not only love his work on screen, but respect him when he's off as well.
You love that he wrote for The Office just as much as you loved watching the ups and downs of Ryan. You couldn't help but wonder each week, Did my boo write this line? I bet he did — that little genius. Let's not forget that he also directed a handful and played producer at times as well. Now the show is over and done with but you've tuned into The Mindy Project time and time again because you've got love for her, but also because you knew that she'd have to have her real life BFF on sooner or later. You also knew that he'd have penned and directed at least one of them. You're not biased or anything, but you feel the ones he was a part of are the best the Fox — not Hulu — series had to offer.
Then there are those of you who aren't really into the specifics of TV. You just watch to enjoy and that's why you love B.J. Novak. His characters have always made you giggle, whether he was starting a fire on The Office, delivering the latest scoop on The Newsroom, or making your heart yearn for Ryan and Kelly when he was Jamie on The Mindy Project. You actually couldn't stand him on Mindy because in your heart of hearts, you knew it wasn't right when they didn't work out.
While B.J. Novak has done both TV and movies, a lot of you love his small screen works a lot more. There are some actors who just belong on a week to week basis. I mean, you won't turn down a movie that has him in it, but it just leaves you wanting more and that's when you hit Netflix and binge.
Reasons I Love B.J. Novak
Like most of you, I of course appreciate this dude from The Office, as well as when he popped up on The Mindy Project, but if I had to make a favorite actors list, he wouldn't make my top 50. That's not to say I don't like the guy but he's just not someone I feel I absolutely need every second of my life. Yes, I do follow his Instagram. I suggest you do the same because he rarely does selfies, he's usually hilarious, and it makes him seem normal. Don't you hate when celebrities use those just to promote things? Like we get it, you have a movie — now show us your puppies and what you're eating!
Anyways, after sitting and thinking about it, the main reason he keeps me interested is his friendship with Mindy Kaling. It's admirable to know that they were together in real life and when it didn't work out, they still managed to remain as close as ever. That takes a maturity level that I'm not sure even 20% of the population possesses.
So while I don't freak out when it's a Ryan based Office episode, I liked what he did there, his friendship with one of my favorites, and what he does on his wonderful Instagram account.