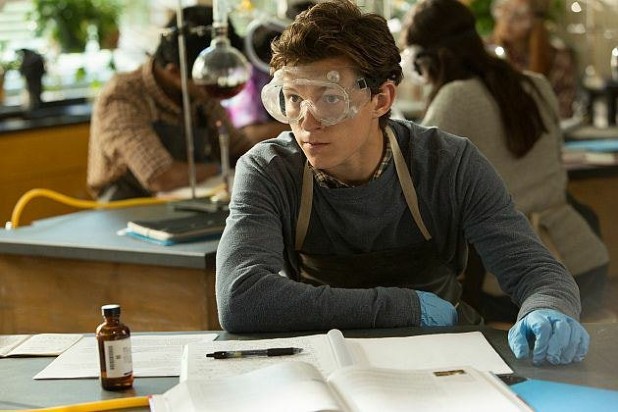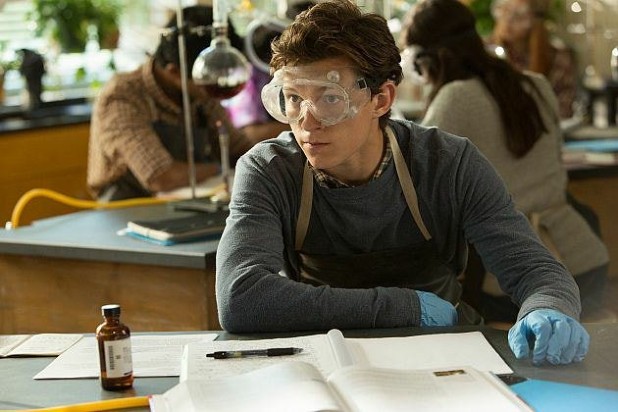 If you haven't guessed it by now, we're fanning out over some of the newer faces to Marvel this month. We've been there, done that with the likes of Chris Hemsworth and Chris Evans, and last week we kicked things off with the amazing Zendaya. So it was only fitting to follow her up with the always-spilling-the-tea Tom Holland.

Name: Thomas Stanley Holland
Birthday: June 1, 1996
Place of Birth: Kingston upon Thames, London
Twitter: @TomHolland1996
Best Known For
While Jamie Bell will always be the Billy Elliot, we can't ignore Tom Holland's run on at West End as the boy who wanted nothing more than to dance. He may have broken into the limelight in the theatre, but there was something more Holland wanted and he got it in 2016. That's when we first saw him as the age-appropriate Spider-Man in 'Captain America: Civil War.' Because Marvel doesn't leave fans hanging too long, Holland's Peter Parker got his own movie the following year. By then, everyone and their mother knew who the former stage actor was. Since becoming a world-renowned star he's lent his voice to 'Spies in Disguise,' 'Dolittle,' and 'Onward.'
5 Quick Tom Holland Facts
He trained for two years for the titular role of 'Billy Elliot' at the West End theatre. 

Holland grew up a huge Spider-Man fan. 

Nick Jonas replaced Holland in 'Jumanji: Welcome to the Jungle' because Holland was already tied to another movie. 

He's broken his nose twice while filming. 

Holland won high praise, and a handful of awards, for his role in 'The Impossible.'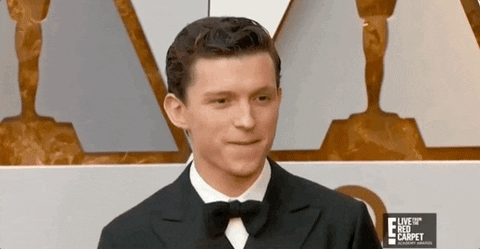 Reasons You Love Tom Holland
In my 33 years on earth there have been three Spider-Man adaptations on the big screen and frankly, those who love Tom Holland's portrayal…are right on the money. He was perfectly cast as a not so suave high school kid who suddenly comes into great power and responsibility. Plus, how can we deny his adorable friendship with Ned and the banter between himself and MJ? Exactly. Tom Holland's either the reason you got way too into Marvel movies in recent years or the reason you fell even harder in love with them. While he's rocking not GQ in the way Hemsworth, Evans, and even Chris Pratt are – he's got this boy next door, rock your world with the perfect promposal vibe that cannot be denied.
Other than his undeniable looks and Peter Parker perfection, Tom Holland is beloved by many for being well, a blabbermouth. Whenever new information leaks about upcoming Marvel movies, many point the blame at Holland because he's notorious for not being able to keep things under wraps. Something Marvel fans love because they hate to wait for the big reveal. 
On top of all of that, this London boy is one of the few actors in his age range that seems to have it together and while that's a weird thing to love, it's admirable given the alternative that people his age in Hollywood can go through. He gives his fans, you, something to aspire to be like. He is driven and not involved in any unnecessary drama. Whenever he is in the news it's because he's using his Spidey ways to help kids and charities. AW!
A good guy who was picked for the perfect role who never brings drama to the table. These are the reasons you love Tom Holland.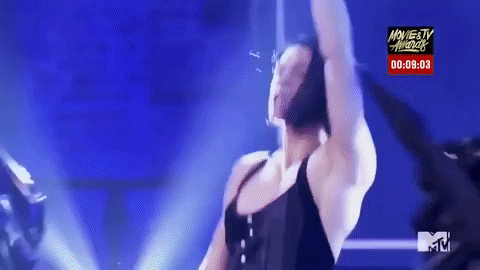 Reasons I Love Tom Holland
Everyone has those years that helped shape who they are. We're all going through that in 2020, but before this, it was 2017. That was the year my guy got cancer. He was diagnosed at the end of January with leukemia and soon enough doctors were putting a plan in motion to get him a stem cell transplant. Luckily he was able to find a donor within months. It was scheduled for mid-July. If you've never been in that situation – it's terrifying. They sit you and your loved one down and tell you (because of laws) everything that could go wrong. You hold onto hope that the one thing that can go right, goes right. Anyways, that was a long-winded way to say that before we headed to the hospital for his transplant adventure, the last movie we saw – his choice – was 'Homecoming.' 
My dude is a huge fan of movies, and this being Marvel and a blockbuster – he wanted to see it before he went in because well, to be frank – we didn't know how that adventure would end. For me, the movie wasn't the best thing I'd ever seen but that matinee allowed my favorite person to escape the chaos swirling inside his mind for a couple of hours. 
That's something I'll always cherish, but sentiments aside – one of the biggest reasons I will always love Tom Holland is his 'Lip Sync Battle' performance. Talk about an OMG moment. He didn't just come to lip-sync Rihanna's "Umbrella." He came to slay it, and that he did. If you have yet to see this – here you go. Most of those views…probably from me. Despite being a clumsy, uncoordinated human I love the art of dance. And that performance was a masterpiece. 
Tom Holland gave me and my guy a great memory in one of the wildest years of our lives, and also made me gasp over a lip-sync performance. For those reasons, love ya, Tom!