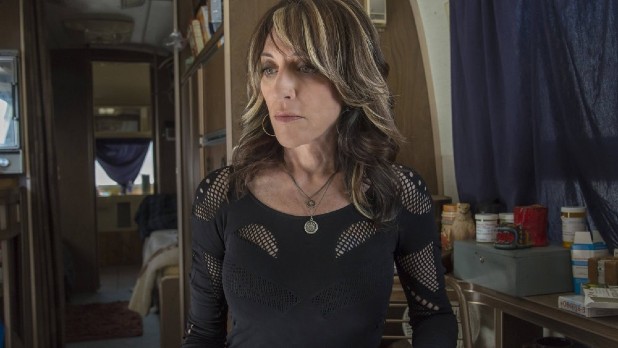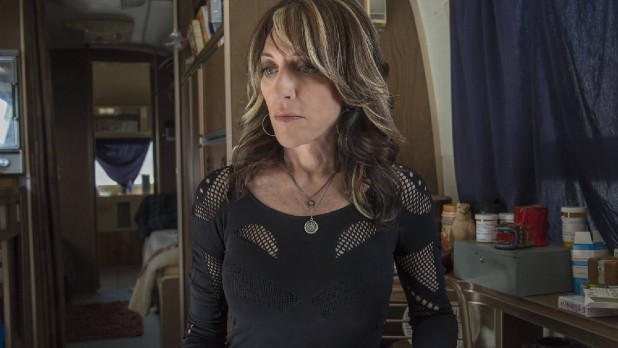 When it comes to the mother of all actors, it's hard to ignore Katey Sagal. From her hands-off approach in the 'Married… with Children' to her maybe-too-hands-on ways on 'Sons of Anarchy,' she's hit the mark every time. So there was no better small screen mother to celebrate at the end of this month than her. 
Name: Catherine Louise Sagal
Birthday: January 19, 1954
Place of Birth: Los Angeles, CA
Twitter: @KateySagal
Best Known For
Katey Sagal started acting back in the early '70s but didn't get her big break until the then newly formed Fox Network came into play and she landed one of the lead roles on 'Married… with Children.' TV viewers had their Archie Bunkers and George Jeffersons, but there was something about a whole family full of less than perfect members that audiences could not get enough of. So much so, a year later ABC gave way to 'Roseanne.' It truly did inspire a shift in the traditional family sitcom, and it was welcomed by families who were far from the Seavers, Cosbys, and Tanners – mine included. 
Sagal spent a decade playing the matriarch of the Bundys and after that we'd always get excited whenever she popped up elsewhere. Whether that be 'That '70s Show,' 'Boston Legal,' and 'The Sheild.' Of course, after 'Married' she had other hits with '8 Simple Rules' and 'Futurama' where she killed it as pop culture's finest cyclops, Turanga Leela. After that animated role, her next biggest hit was on FX's 'Sons of Anarchy.' Since saying goodbye to Gemma Teller Morrow, Sagal has guest-starred on other hit series such as 'Shameless,' 'Brooklyn Nine-Nine,' 'Dead to Me,' and ABC's reboot of 'Roseanne,' 'The Conners.' 
5 Quick Katey Sagal Facts
We all know her for her voiceover work on 'Futurama,' but did you know she also lent her voice to 'Recess' playing Spinelli's mom? 

Her father was a director, and her mother was a singer and Tv writer. 

She once sang backup for Bob Dylan. 

Sagal has released six albums since 1976. 

She's been nominated three times at the Golden Globes, but only took home one for 'Sons of Anarchy' in 2011.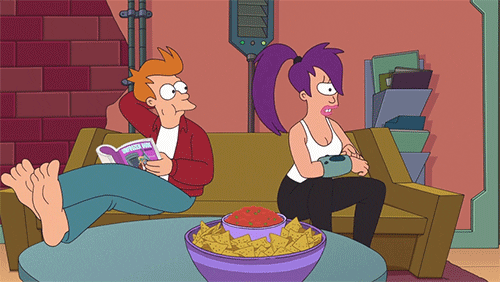 Reasons You Love Katey Sagal
It's hard to summarize what you love about someone like Katey Sagal because her career is lengthy as heck. Do you love the way her Peggy Bundy flipped the idea of housewives on its head, her animated leadership, the way she slayed a motorcycle drama or all of the above? It's hard to imagine that somewhere out there, there is someone who has not been touched by at least one of Sagal's small screen legacies. 
Before Peggy Bundy we were stuck in the idea that mothers had to be these ideal, picture-perfect women that either stayed home worked, or did both. Peggy stayed home, but honey – she didn't do much aside from making audiences around the world breathe a sigh of relief because who wants perfection all the dang time? Of course, after that some followed her to 'Futurama,' but for others it was their first introduction to her. Either way, Leela was the Queen Bee of the 31st century. In many ways, her empowering cyclops role prepped her to be the matriarch of Charming's motorcycle club on 'Sons of Anarchy.' Only we don't think Leela would ever be as lethal as Gemma Teller Morrow. 
Like Peggy, Gemma wasn't traditional in a lot of ways. Yes, she would do just about anything to protect her loved ones, but at the same time – she was quick to take out anyone who got in her or her loved ones' way. It would take much longer than this to completely cover Sagal's impact on TV, so I can only sum up your love for Katey Sagal in saying that every time she has stepped onto your TV she has brought a new layer of what it means to be not only a mother in many cases but an overall badass of a human being.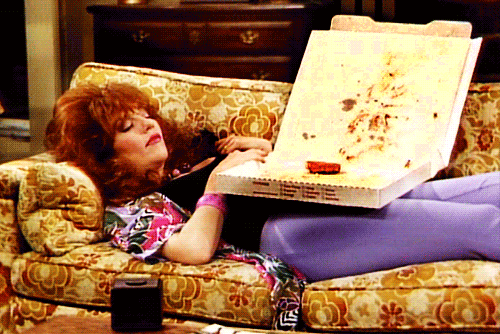 Reasons I Love Katey Sagal
There was no network my family loved more than Fox back in the day. I could write a whole thesis-sized paper on the importance and eventual demise of Fox, but for now – I'll just go on about 'Married… with Children.' It was one of those shows we tuned into weekly as a family. Like with 'Roseanne' and later with the likes of 'Raising Hope,' we found solace in a family that wasn't surrounded by a white picket fence. They had financial troubles, were a little trashy, and their mouths were foul. They were us in many ways but unlike Peggy, my mom worked her behind off for us as the sole provider. Nevertheless, we just adored everything about her and the rest of the Bundy clan. So much so, years after the show had been off the air, my mom wondered why me and my brother would always just stick out our hands when it came time for our dad to hand over some child support. We finally realized that's what Peggy and her kids would do to Al all the time! We picked it up without even knowing…
On the grand spectrum of TV moms, Katey Sagal has played so many greats and each of them has been as memorable as the last but Peggy Bundy will always remain #1 in my heart because she was far from the standard TV had led us to believe women in that role had to be. Yeah, I love me some Carol Brady and even Maggie Seaver, but Peggy Bundy? She's an anti-domestic goddess among them.