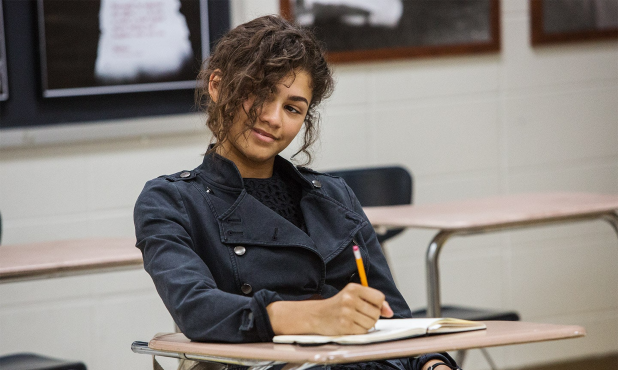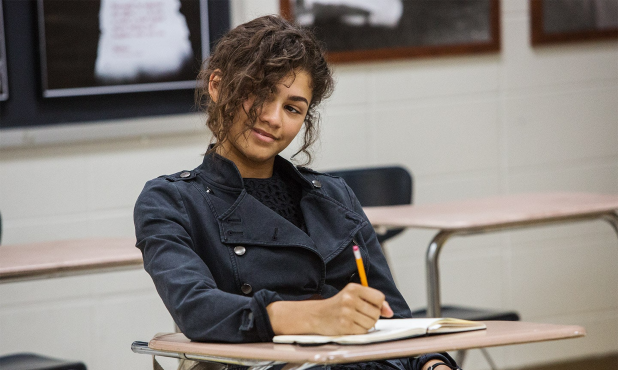 There isn't a person alive who has never looked at a celebrity and thought, why is that not me? For me, you, you, and you right over there who is tempted to close this and scroll through Twitter – that celebrity is Zendaya. She's not only one of the most talented actors who has done everything from TV to movies, but she's also a style icon (I can and will talk fashion any time I can), and one of the best-case scenarios for a child actor turned adult superstar. An absolute star and a role model to many, this is Zendaya. 
Name: Zendaya Maree Stoermer Coleman
Birthday: September 1, 1996
Place of Birth: Oakland, CA
Twitter: @zendaya
Best Known For
Anyone who is a teen or in their mid-20's today knows Zendaya from her work on the Disney Channel; from 'Shake It Up' to 'Zapped' to 'K.C. Undercover.' She spent almost a year reppin the House of Mouse, but towards the end of her time as the titular character on 'K.C. Undercover' in 2017she went from every tween's fascination to a box office sensation. That year saw her not only kill it at as the sarcastic not-supposed-to-be-cool-but-totally-cool MJ in the (finally age-appropriate looking) 'Spider-Man: Homecoming' but also in the hit musical film, 'The Greatest Showman' alongside another former Disney star, Zac Efron. After that, the world most definitely took note of the talented young actress and she didn't stop there. Another 'Spider-Man' movie came and another is soon to be on the way. She also landed the starring role in HBO's teen drama 'Euphoria' which was a HUGE leap away from her Disney days, and she'll soon star alongside the likes of Timothée Chalamet, Jason Momoa, and Oscar Isaac in 'Dune.'
5 Quick Zendaya Facts
Meat just ain't her thing as she's a vegetarian. 

She played "Cut-Throat" in Taylor Swift's "Bad Blood" video.

Zendaya turned down the role of Storm and backed out of the role in a TV biopic about the late singer Aaliyah. In both cases, those roles wound up going to Alexandra Shipp. 

She was part of a dance group called Future Shock Oakland when she was younger. 

She has taken home several Teen Choice Awards and three Nickelodeon Kids' Choice Awards.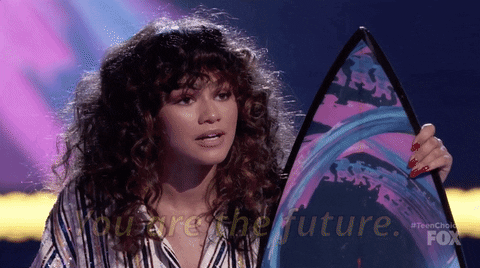 Reasons You Love Zendaya
Because her fanbase originated with the Disney crowd, it's easy to assume that many of you were very young when you first laid eyes on Zendaya. It's hard to shake the love of your first celebrity obsession. Trust me, if I saw JTT or Melissa Joan Hart walking down the street – I'd die. So it's easy for me to see why so many of her fans have continued to love and adore her since her Disney days. I mean, she hasn't had any scandals or tried to kill her past with drama. Zendaya has simply continued to evolve as not only an actress but an activist, and someone her fans – of all ages – can admire with pride. 
Then, of course, there are those of you who were late to the party and didn't realize the magic of Zendaya until she was cast as MJ in 'Spider-Man: Homecoming' and/or 'The Greatest Showman.' Which, that's okay. I'm sure there were some but not a lot of crossover when it came to the 'K.C. Undercover' and 'Spider-Man' fandoms. Anyways, those who came in a little later, what you've loved about this girl is that even when the scene isn't really hers, she steals it and unknowingly refuses to give it back. Yes, Tom Holland is the perfect Spidey (we'll talk more about this later this month), but MJ was perfection on a plate served with a side of amaze-balls.  
Every role she's played up until this point has been family-friendly, PG fun. Then you have her breakout, grown role in 'Euphoria.' It may be a show about teens, but man oh man – this one could make 'Degrassi's' "go there" attitude blush. People know how hard it is to be a teenager, but once they hit like 22…they often dismiss the absolute horror those teenage years can be. Top that with sex, drugs, and everything in between and you ironically don't have a euphoric experience. Zendaya is at the heart of all of that as the always addicting Rue Bennett. 
Disney is what got so many of Zendaya's fans hooked and as she got older, so did they, and along the way, her roles grew into something her fans could continue to watch as they continued to blow out more candles. And they do so proudly because Zendaya isn't a childhood obsession that turned out to be a letdown. She's one you boast about loving anyway you can. Yes, some of you came in later in her journey to stardom but you love her approach to eye-catching roles just as much as the lifelong diehards. All of this topped with her approach to life and the world around her – that's why you love Zendaya.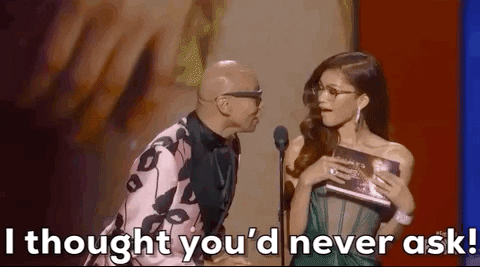 Reasons I Love Zendaya
As I said, it's hard to shake your childhood loves. I watched Melissa Joan Hart as a kid in 'Clarissa Explains It All,' a teen in 'Sabrina, the Teenage Witch,' and as an adult in 'Melissa & Joey.' Why? Because she's that damn good at what she does and I feel like while she may have had a little rebellion in her as she got older – it wasn't anything that ever made me go, yikes! I see that in other actresses like Hilary Duff and of course, Zendaya. Strong, independent women in the entertainment industry who are wonderful role models and that makes me happy that kids got to grow up with someone like her on their small screens. In some ways, I'm even jealous of the kids who got to grow up with Zendaya as their role model because while I loved every single 'Tiger Beat' queen that gave me life as a kid, they didn't look like me. Another reason I love her. She is there for little girls who needed representation at that age. 
Outside of what an amazing role model she has been and continues to be for Gen Z, what I also love about Zendaya is that she serves looks like no other. Yes, I'm a lifelong tomboy but I live for a fashion moment and if you take a look at the GIF above, that's just one of the many, many looks I wish I could emulate. I look at her often and say, damn…I wish I was her, but I'm not and that's just fine. I can be a spectator to her inner and outer beauty just fine. A fabulous, unmatched role model and a fashion inspiration in my wildest dreams. These are the reasons I love me some Zendaya.