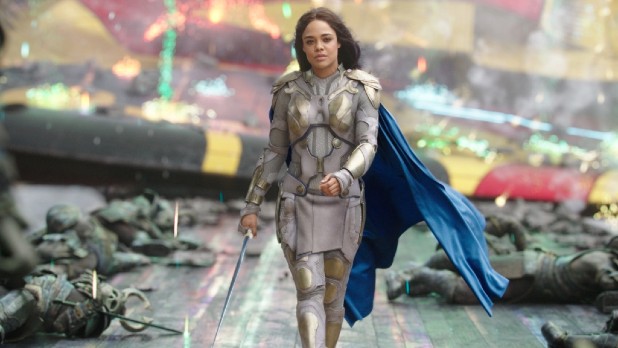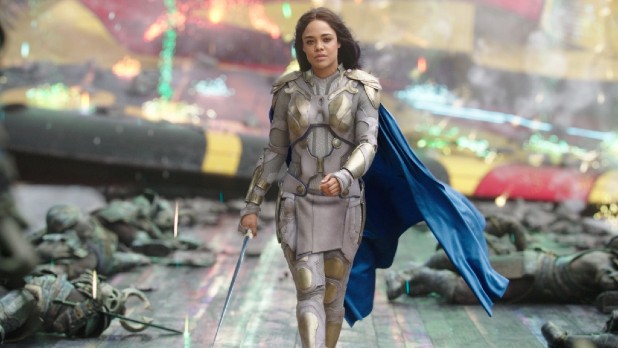 We couldn't keep this Marvelous train going this month without highlighting one of the most badass actors from the Marvel Universe. Yes, we're talking about the one and only Tessa Thompson who is beloved by comic book movie fans for her role in 'Thor: Ragnarok' as well as the butts she kicked in 'Endgame.' While Marvel may be her biggest claim to fame, that's not all this incredible actor has done. There are far more reasons she's on top of many of your "OMG They're Amazing" lists.   
Name: Tessa Lynne Thompson
Birthday: October 3, 1983
Place of Birth: Los Angeles, California
Twitter: @TessaThompson_x

Best Known For
It's rare to find an actor who hasn't been on one of those crime shows, and Tessa Thompson is no different. After slaying local theater in California, she broke into TV with an episode of 'Cold Case.' That same year she landed on 'Veronica Mars,' but soon moved on to guest star on a cascade of other series including 'Private Practice' and 'Heroes.' 2010 saw her in 'For Colored Girls, and four years later she made a huge dent as the lead in 'Dear White People.' The indie darling sent her into roles in 'Selma,' 'Creed,' HBO's 'Westworld,' and soon enough into the Marvel Universe as Valkyrie alongside Chris Hemsworth's Thor. She could have sat back for a minute but she continued to strive for excellence in the out-there 'Sorry to Bother You' the following year. Next up she'll play one of the leads in 'Passing' alongside Ruth Negga, as well as revive her role in 'Thor: Love and Thunder,' which is set to hit theaters in 2022. 
5 Quick Tessa Thompson Facts
She played Eartha Kitt in an episode of 'Drunk History.' 

While at Santa Monica College, she studied cultural anthropology. 

Tessa Thompson's Valkyrie is the first major LGBTQ character in the Marvel Universe. 

She appeared on the Netflix series 'Dear White People' as a different character. 

Music is another one of her many gifts. She had her own band before, produced, and contributed to the 'Creed' and 'Creed II' soundtracks.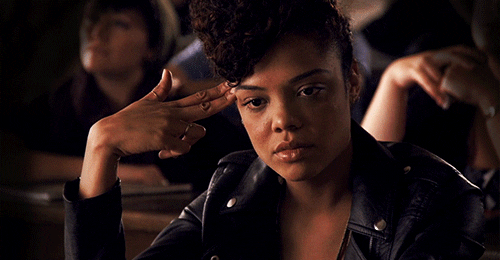 Reasons You Love Tessa Thompson
The OGs who have been stanning Tessa Thompson for a while date back to when she blew them away in 'Dear White People.' She played a role many Black students in mostly-white schools face day in and day out. Thompson's Samantha White had such valor to stand up and point out exactly what's wrong in the world, and that is still something we admire in the countless people around the world risking their lives to proclaim Black Lives Matter. Of course, those who loved that cult classic went on to praise her performance in 'Sorry to Bother You,' one of the wildest rides in 2018. Again, she played a character that put the pride she had in her culture above all else. 
Speaking of pride, another reason so many of you love Tessa Thompson is that she reps the LGBTQ community not just on screen, but off. While labels aren't her thing, she has said she is attracted to both men and women. Imagine being a little kid watching her in the upcoming 'Thor: Love and Thunder,' and seeing Valkyrie look for not a King, but a Queen to rule Asgard with. Whether that person is you looking for that representation on screen, or you have a kid that's still unsure about their own sexuality and how they fit into the world, Valkyrie and characters like her give you, them, and others hope that they're not alone and they can do anything, like rule freaking Asgard. 
Since we're on the topic of Valkyrie, there are those of you who just adore the character for her badassery. I'm a little biased in saying 'Thor: Ragnarok' is the best Marvel movie, but – it is. The way her sarcasm played off Thor's well, naivety was golden. That paired with Taika Waititi's direction, one could not go wrong. 
Tessa Thompson has managed to rule not only the indie scene with scene-stealing performances that are for the culture but also blockbusters that showcase LGBTQ representation in a way Hollywood shied away from for way too long. These are among a few reasons you love Tessa Thompson.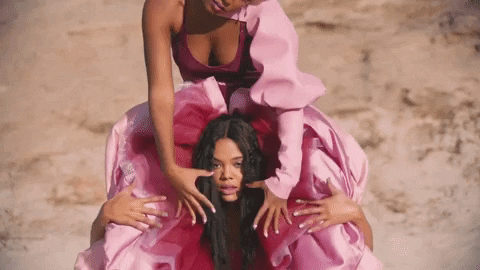 Reasons I Love Tessa Thompson
Like I said, 'Thor: Ragnarok' is the best Marvel movie. It even beats 'Black Panther' for me and that's only because of the comedy aspect. Oh, you want an explanation as to why? Okay, here we go. Oftentimes Marvel can come across too, how do I say this, lame. I get they're not under the Disney umbrella but ugh, does Captain America have to be so Danny Tanner? I just started watching all the Marvel movies with my guy and yeah, I have yet to find one that beats the beauty of 'Ragnarok,' and since Tessa Thompson's in that one I can't help but believe she's a big reason as to why that movie plays better and unlike all the rest. 
Another reason I love Tessa Thompson is because she threw major shade at Henry Cavill when she was a guest judge on 'RuPaul's Drag Race.' Same. Girl. Same. Not sure if it was a Marvel vs. DC thing, or she just couldn't comprehend someone crushing on that Superman but LOL all the same. Tessa has always seemed to keep it real whether it be as a judge on a drag queen competition show or in real life when she's speaking up about women and LGBTQ issues that continue to exist. 
Her association with the comedic charm of 'Thor: Ragnarok' and her ability to always keep it 100, these are the reasons I have a little love for Tessa Thompson.