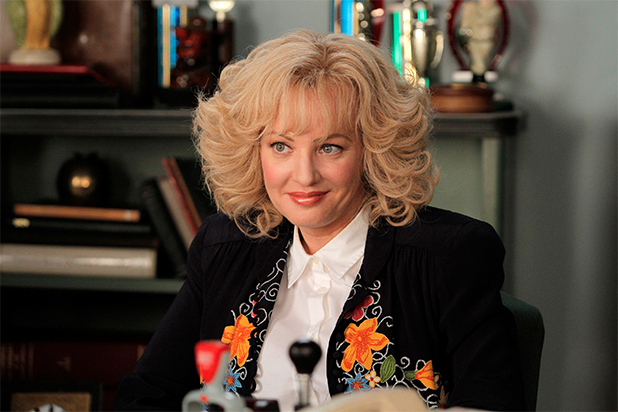 There have been some epic TV mamas throughout history, but many don't compare to the ultimate Smother Adam F. Goldberg brought her to the small screen with ABC's 'The Goldbergs.' Based on the real-life Beverly Goldberg, the character known by the same name has been perfectly played by Wendi McLendon-Covey for several years. Now let's get into all the joy this role, and her others have brought to us!
Name: Wendi Anne McLendon-Covey
Birthday: October 10, 1969
Place of Birth: Bellflower, California
Twitter: @wendimclendonco
Best Known For
A decade before Wendi McLendon-Covey was placed in the TV Mom Hall of Fame on 'The Goldbergs,' she made a name for herself on Comedy Central's 'Reno 911!' as Deputy Clementine Johnson. Those are her biggest roles to date, but this comedic gem has been putting in work since the start of the millennium. Her first role was in a short, but four years later she played an anchor in 'Bewitched.' Over the years she's appeared in everything from "The Office' to 'Wizards of Waverly Place.' Oh yeah, and that Oscar-nominated comedy Kristen Wiig co-wrote. What was that? Oh yes, 'Bridesmaids.' She worked so well with the creators of that one that you'll be able to see her in their 2021 comedy, 'Barb and Star Go to Vista Del Mar.' 
5 Quick Wendi McLendon-Covey Facts
She has a Creative Writing degree from Cal State Long Beach.

Deputy Clementine Johnson's favorite band isn't Steely Dan for no reason. That's actually Wendi's favorite in real life. 

During college, she worked at a hotel. Perhaps that helped her prepare for her cameo in 'The Office' years later? 

Wendi joined The Groundlings back in 2002. 

'Bridesmaids' led to her winning awards for Best Ensemble at the New York Film Critics Online Awards and the Washington D.C. Area Film Critics Association Awards.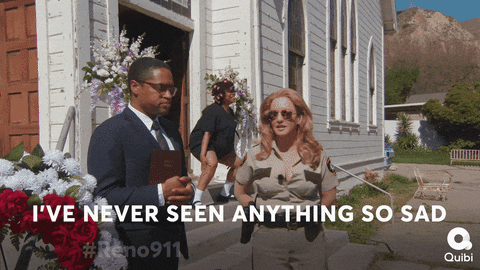 Reasons You Love Wendi McLendon-Covey
When comedic history books take a look back at the 21st century they'll surely note Wendi McLendon-Covey for her contributions to the genre. From her days killing the improv game as part of Groundlings to her standout performance on 'Reno 911!' there is no denying she's a champion when it comes to getting a laugh. Which is the exact reason you love this woman. When the world gets you down, it's always nice to know that there is at least one person for a comedy boost, and for you, that's been Wendi. 
Of course, some of you have your specifics. Fans of 'Reno 911!' have always appreciated what she brought to Clementine because well…like the show, it was pure ridiculousness but in the best possible way. A cop who was a bit of a hot mess who should not have been given a badge? Clementine, the last person you'd want to pull you over but strangely the only person you'd ever want to tell you to hand over your license and registration. 
Some of you 'Reno 911!' fans tapped out there, but the lot of you followed Wendi to primetime when she landed on 'The Goldbergs' as the matriarch of the totally '80s family. While you can admit the entire cast is great, you wouldn't object to saying Wendi's Beverly is by far the best part of the show thanks to her overbearing motherly ways, devotion to her secretly sweet grump of a husband, and her amazing bedazzled sweater collection. 
When it comes to laughter, Wendi McLendon-Covey is your queen bee and there is nothing and no one that could ever change that.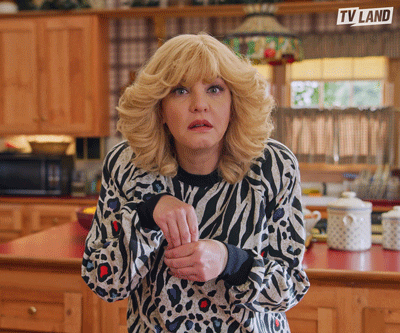 Reasons I Love Wendi McLendon-Covey
When it comes to 'Bridesmaids,' I love absolutely everyone that made that movie possible from the stars to the grips because it helped to put my life into perspective at the time. However, it wasn't Wendi's worn out mama looking to party that I connected to in that film. Nevertheless, I'll always love her for being a part of a movie that means so much to me. Now that doesn't mean that's a wrap on this section. Oh hecks no, because I am absolutely obsessed with her and the whole lot that makes up 'The Goldbergs.'
Having been raised by just a mama, I've always attached myself to shows with outstanding mothers who are like my own; Roseanne Conner, Lois ('Malcolm in the Middle'), and Peggy Bundy. Mothers with a whole lot of attitude and who treat their kids like well, realistic compared to what I grew up with. So when it comes to Beverly, she's got the attitude but differs from my regular favorites in that she loves her kids more than I think is quite possible. Yeah, it can come off as a bit much but that's what makes her character so endearing at the end of the day. Well, that and the way she helps bring that show to life. 
When doing a show based around a specific time period it can go insanely well like with 'The Wonder Years' or 'That '70s Show,' or it can be an utter failure like 'That '80s Show' and 'Surviving Jack.' Adam F. Goldberg is in the better part of that category as he's done it twice now with 'The Goldbergs' and the spinoff, 'Schooled.' Both of which Wendi has played Beverly Goldberg on, perfectly from the hair to the ensembles. She's an '80s icon in the here and now. 
Being a badass mother and an '80s dream come true, what I love most about Wendi's portrayal of this crazed by loveable mother is that she is who I aspire to be as a parent. We'll never have our own kids, but should we be fortunate to adopt one day I imagine I will be as involved as Beverly is in her kids' lives. This is because I'm not only nosey but dream of being the classroom parent. One day. One day. And if this does happen, I can only hope to bring as much love into my child's life as Beverly Goldberg has on the series and in real life. 
Wendi McLendon-Covey played a part in one of my favorite movies that is more to me than a comedic gem but also helped bring a mother I aspire to be to life. For that, much love to you Wendi!