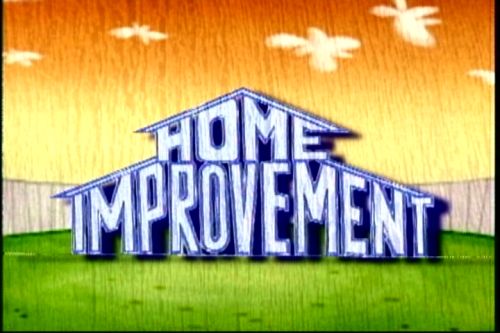 A show about a guy who hosts a local home improvement show… yeah, that'll be a hit. No, really — in the early '90s, Home Improvement was prime entertainment. We tuned in religiously to see how Tim "The Tool Man" Taylor would get hurt, to hopefully catch a peep of Wilson's whole face and, of course, to swoon over teen scene king, Randy Taylor (known in reality as JTT).
Randy left at the start of the final season and only returned once for Christmas. So when Home Improvement took its final bow we were left with a huge hole not only in our programming, but with the characters as well. With the power of too much time on my hands and urge to Google JTT, this is what the Taylor family and co. is definitely up to 13 years later…
Tim Taylor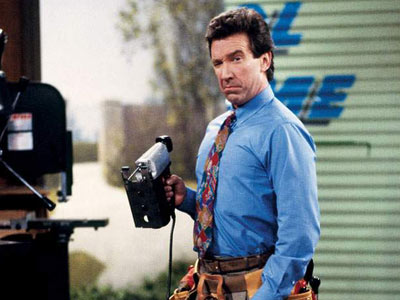 After turning down a raise to stay on with Tool Time after he and co-stars Al and Heidi quit, and moving to Indiana for his wife (it wasn't a dream), Tim opened his own local hardware store, Hotrod Home Tools. The store did well for a handful of years but took a dive due to the economy. Closing up shop in 2008, Tim decided to write a book about his time on TV, his feud with Bob Vila, and all his injuries. Once the book came out he dedicated time to do the trade show circuit to promote.
Jill Taylor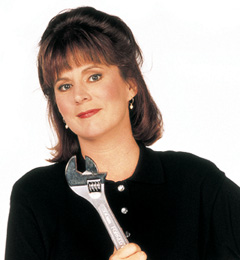 Jill flourished in her position in Indiana. So much so, the couple has been living there ever since the move, only returning to Michigan for family occasions. Like Tim, Jill has published her works, mostly in psychology journals, but all the same. It's great that they're still together despite all the previous ups and downs they experienced. What can we say? They were meant to be.
Brad Taylor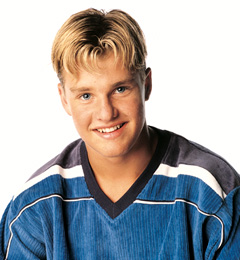 His parents might've kept him from playing football (aka soccer for Americans) in the UK, but he was able to get himself a scholarship to play despite a knee injury. After one season, he was out, though. Thankfully, in that year he was able to find a way to stay involved in athletics and switched his major from History to Kinesiology. While in school, he fell for coaching for the YMCA. Later on after graduation he took a job in Michigan coaching a middle school soccer team — the same team he expects his sons to play when they get to that age.
Randy Taylor
After Costa Rica, Randy came back to the states, got a degree in environmental science and started working for Greenpeace. Four years later he went back to school for his credentials to become a teacher. Where? The same Michigan school his older brother Brad coaches at. Brotherly love, aw… wait, wrong show!
Mark Taylor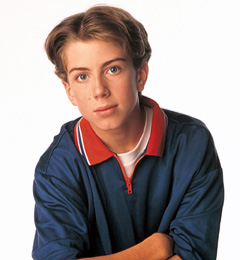 The Goth look passed before Mark was out of our sight, but he stayed true to his "out of the box" demeanor for as long as he could. Heading to NYU for film, Mark did well for himself with his studies but once he graduated, making movies became more or less just a hobby he did with his wife and son, who is now three years old. The couple lives in Upstate New York where his wife is homemaker and he's just a regular 9-5 guy with an office job.
Al Borland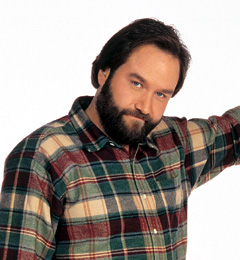 Still married to Trudy, Al and his lady bought a home in the suburbs of Detroit, but then wanted more room to make an actual home. Moving to Vermont, they had two sons. Al took his Tool Time savings and opened a repair shop of sorts that became a family effort. They live modestly but are happy for everything they've got.
Wilson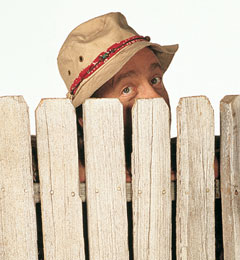 The mysterious neighbor with wisdom coming out of every orifice, Wilson stayed in his home beside the house that was once the Taylors. He saw two families after his favorite come and go, but at his age, wise commentary is hard to dish out. It's safe to say Tim got the best years of Wilson's life.