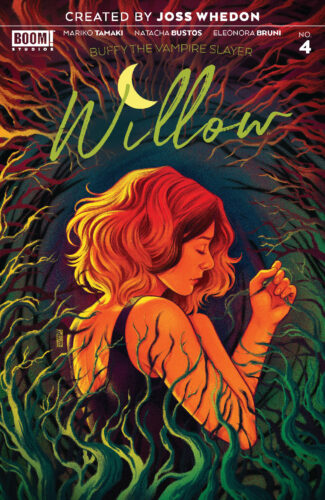 Willow's days in Abhainn might be coming to an end. Though she has found her place there and feels welcome, there's a sinister undertone that she's picking up on. But even if she wants to leave, will the town let her do so? Or is she destined to be a resident of Abhainn forever?
Note: This recap may contain spoilers!
The young witch has found acceptance in Abhainn. During her life, Willow hasn't fit in well everywhere. She found a connection with Xander, and now she's finding a connection with the witches of this town. Willow is blossoming under the teachings of Aelara and she has such potential to explore. Her past teachings with Giles have prepared her well, as Aelara says Willow knows more about Welsh and Irish Wiccan lore than anyone she's ever met. But there's plenty more she could learn if she stayed an Abhainn. Which might be her only way of learning about the town, since the history isn't in any book accessible to the outside world.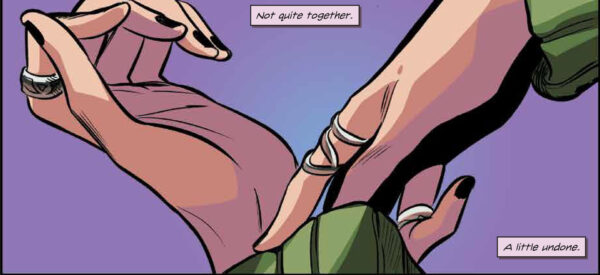 The theme of loose threads is prevalent throughout the issue as well. During their lesson, Aelara notices a loose thread on Willow's sweater and Willow says she herself is a dangling thread. Aelara cuts the thread off for her and the symbolism is very heavy that she's trying to cut Willow's ties from the outside world. She's got so much love and acceptance from the townspeople, why shouldn't she want to stay?
Willow heads off to her hotel, with a promise she will return that evening for dinner with Aelara and the others. But once she arrives at her door, she hears some noises from inside her room. Then a young woman ambushes her, saying she wants Willow's help to get out of Abhainn. The girl wants to leave, but the town won't let her go.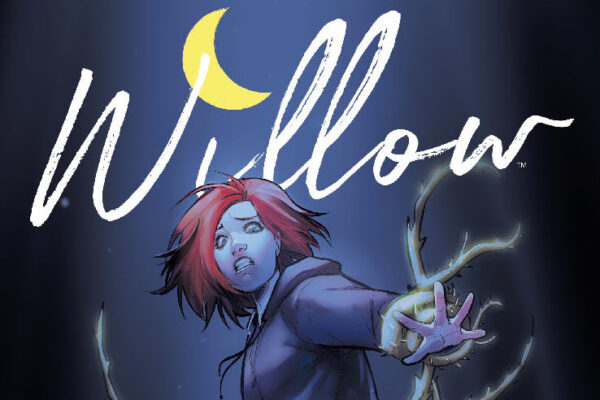 As suspected, this is one of those situations where you can check-in, but you can never check-out. And since Willow can't find her phone or get cell service, there's no way for her to contact the outside world anyway. The sinister notes have built up too much for Willow to ignore, so she agrees to help the young lady and they are to meet at the edge of the main path to the road after dinner.
At dinner, some of the others are complaining about media's portrayal of witches, but Willow says she loved everything she read about witches growing up because it let her know the world existed. Despite the disagreements, Aelara really does want Willow to remain in town. As they are saying goodbye for the night, Aelara says she could stay there permanently, in her house. This startles Willow enough that she drops the jar of leftovers she was given, but promises to think about it.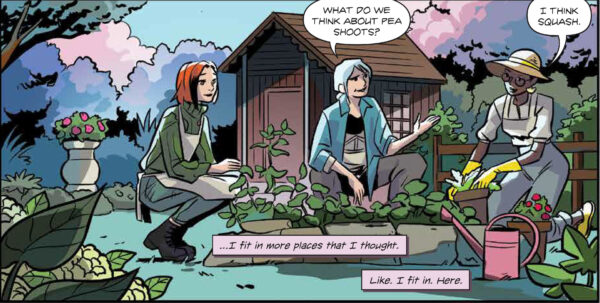 My initial reaction is for Willow to run as fast as she can. And she does try. She goes out to the woods to meet the girl, who comes running towards Willow as she's being chased by wolves. While Willow manages to cast a spell to ward them off, escaping is not going to be so easy. In the final panel, we see Aelara all dressed in black warning them that they cannot leave. Seems like a showdown is on the way!
Rating: 4 / 5 Stars