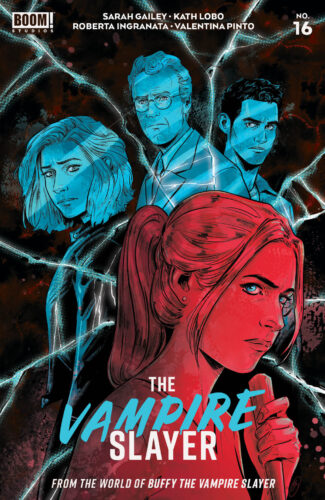 The series ends with perhaps a too-quick ending, but at least the loyalties we thought we knew to be true have remained that way. Go team!
Note: This recap may contain spoilers!
Picking up from the last issue, Buffy is still captive along with Willow and Faith. Dru is determined to do her ritual with the blood of two Slayers. Too bad she won't listen to Buffy that Willow isn't a Slayer. And Spike is still playing his role of being loyal to Dru while holding Xander captive. Seems like a tricky situation all around.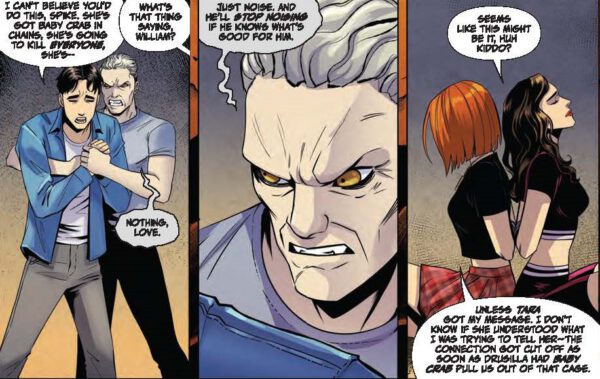 Willow keeps reaching out to Tara while Faith taunts Dru. The countdown has begun and there is little time left to spare. Buffy has one minute to bust out of her cage, kill Drusilla, and save the world. She may have to kill Spike and Baby Crab, too. No pressure! And it's becoming increasingly evident that Spike is not the bad guy he's playing, as he tries to convince Dru not to kill all the Slayers. Instead, she could use some of their blood for the ritual and torture them to feast off of for a while. Too bad she doesn't go along with it.
As the timer hits zero, Dru lashes out with her knife and slices into Willow and Faith's arms. Except, her ritual won't work because Willow isn't a Slayer. We knew that already. Now it's time for the team to try and win against a crazed Drusilla. With Willow losing consciousness because of blood loss and Xander not allowing Spike to get him to safety until they save Baby Crab, it's not going to be an easy win.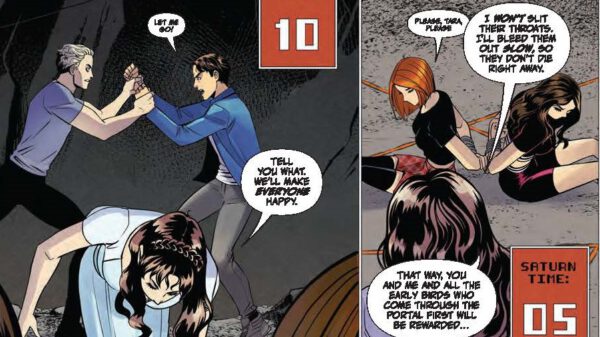 And the full team is soon all together, as Giles and Tara finally arrive. Tara goes to take care of Willow so Faith can join the fight. And Xander goes after Dru for what she did to Baby Crab. With Buffy's blood flowing because of the beating she endured at the hands of Dru, the portal is now opening as well. So many problems, so little time.
But maybe Baby Crab can lend a hand and put an end to all this. Buffy appeals to his love for Spike and Xander. She tells him the lady who imprisoned him is hurting them, and that causes him to break out of his chains and take Dru down with him. Good turnabout play!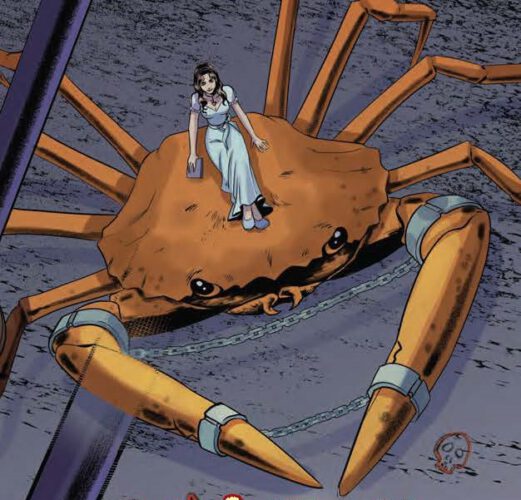 The climax was sort of anti-climatic? Everything seemed to be tied up quickly and without real consequences. Baby Crab exploded or transcended and Dru got sucked into the portal before it closed. Very unclear in the way it was presented. What we do know is that everyone else made it out alive.
And, as we end the series, there is a sense of peace all around. Xander reveals that he knew Spike was using him to get close to Buffy when they first met. But it doesn't matter, though, because they're together now. As are Willow and Tara. And Baby Crab joined the stars above. Good ending and a nice look towards the future.
Rating: 4 / 5 Stars