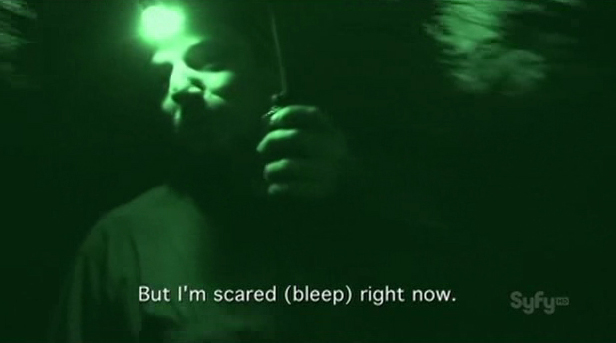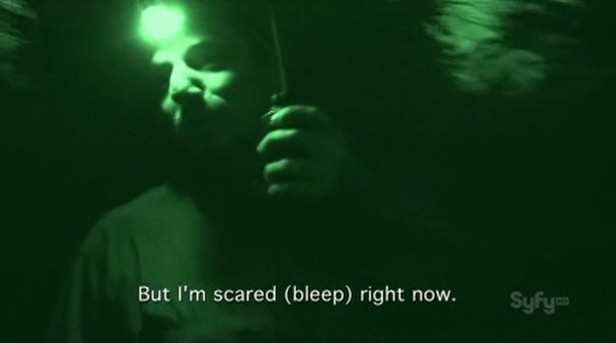 REVIEW: Destination Truth 3.03 – "King Tut's Curse/Swamp Ape"
Original Air Date: September 23, 2009
The craziest thing ever happens in this episode: Josh and crew actually got permission to film, investigate, and stay overnight in The Valley of the Kings by themselves! Even crazier, the Egyptian dude who shows up in every single show about Ancient Egypt wasn't there! They also go on a hunt for Skunk Ape in the Florida Everglades, but that was definitely less thrilling than Egypt (sorry, Florida).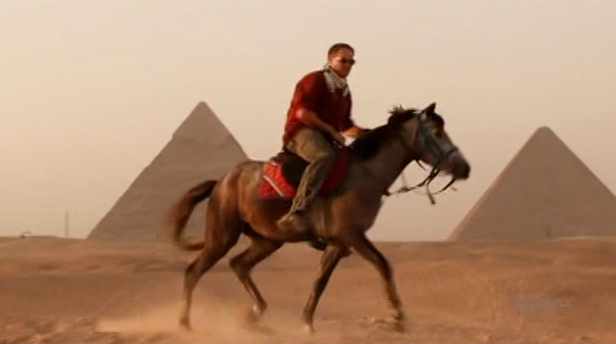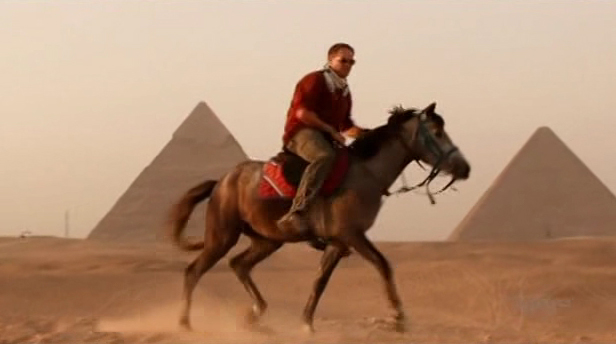 So, first case is investigating King Tut's tomb because it seems that his curse has kicked it up a notch again. Also, Josh sounded just as surprised as I was that they got permission to do this there (not because the team are unprofessional or anything, it's just that Egypt holds its past very close and rightly so). They land in Cairo, and Josh stops by the Egyptian Museum to scope out all the awesome stuff Tut was buried with. His second stop is out in Giza with the pyramids to meet with the Director of Egyptian Antiquities to talk about the curse and score the key to Tut's tomb.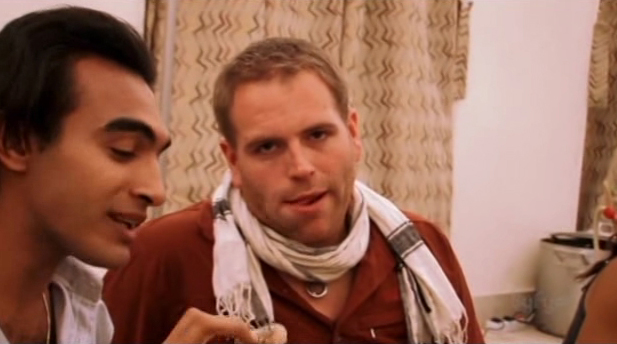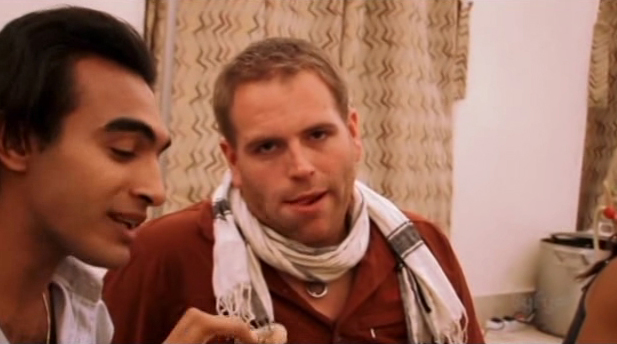 After that, the team heads to Luxor (which is across the Nile from The Valley of the Kings) to meet up with a "well connected" Egyptologist who looks like he just walked off the cover of a Joan Wilder novel. Of course, this means he gets them to try the local delicacies and I feel like I'm watching Andrew Zimmern instead of a paranormal show. To help them digest the grossness they just ate, the Egyptian Fabio calls in the belly dancers (I like to think what he said was the Egyptian equivalent of "Bitches! Come!").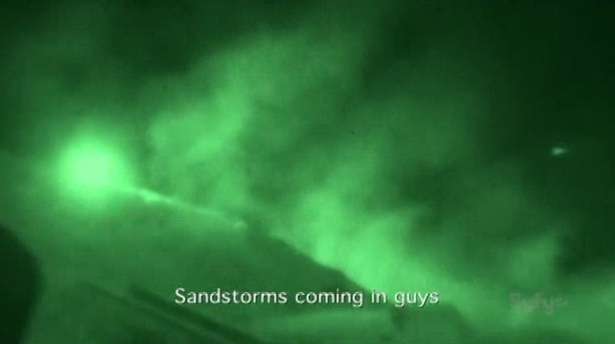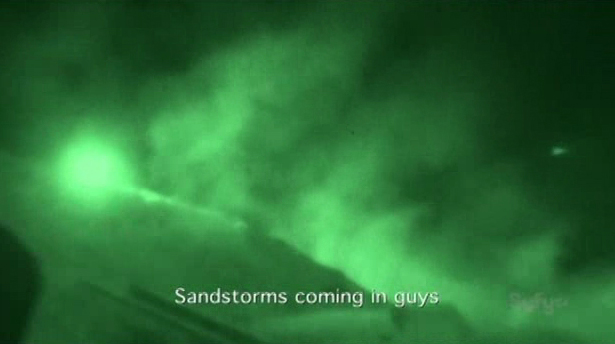 The next day, they talk to a guard who says all the guards up in the valley have been seeing ghostly things out there. So the crew heads out (after a tussle with a camel), and once night falls they are on their own. Josh and Jael do a sweep of the area surrounding the tomb before everyone actually heads down in there. They stop in front of one because Jael can hear strange sounds coming from inside it. They walk up to the locked gate, with the FLIR aimed inside, and start calling out if anyone is in there. There is a slight hit on the thermal as a faint but noticeable figure moves from one side of the back of the tomb to the other. They head back to base, and before they even really start the investigation two members of the team are feeling sick (I think it was the bull penis from dinner), and a huge sandstorm blows in. After it finally clears up, the team has little time left to do the investigation.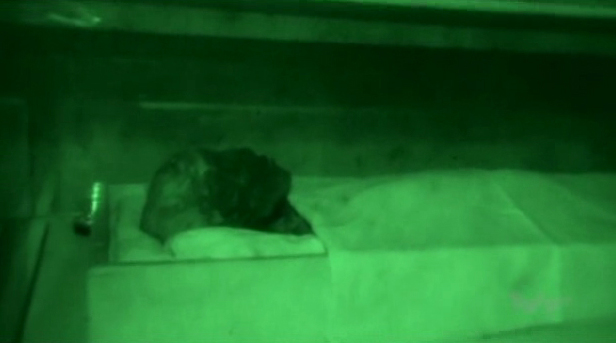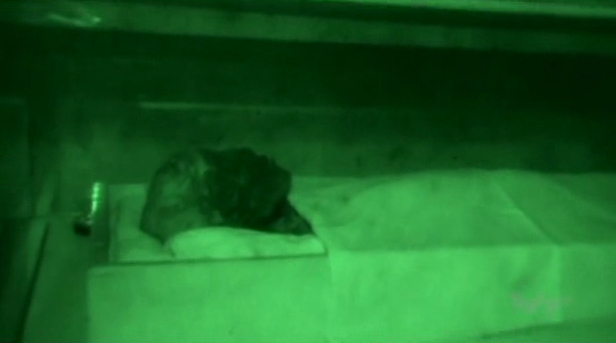 They all head down into the tomb, and, yep, one corpse! Everything's fine! Except for the massive EMF hit they get over Tut's sarcophagus that is there one minute and disappears the next. While there down there, Bicha is found on the ground doubled over in pain. He's down for the count and they decided to go straight into locking one person at a time in the tomb with the mummy. Josh is first, he does some EVP work, and hears a lot of noises. I mean, it was enough to where he actually sounded a bit freaked out by the time he got out of there. Mike is second and the last. While he's doing his EVP work, he starts to hear things too, but starts to have an asthma attack all of a sudden. They get him out, and by then their time has run out, so they head home.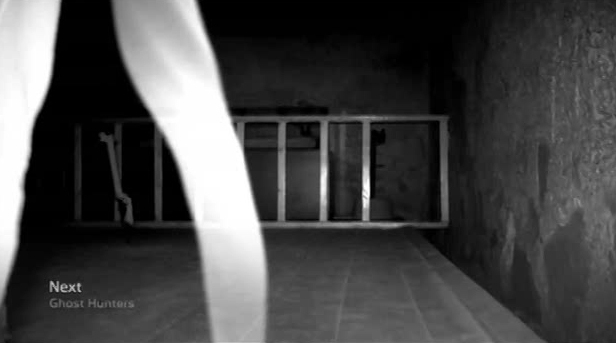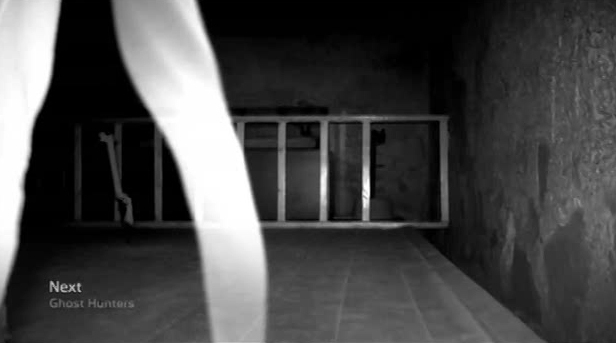 What they end up with are two EVPs (one sounded like a voice, the other sounded like footsteps), the thermal hit, and this photograph with that strange white anomaly in it. Nothing really conclusive.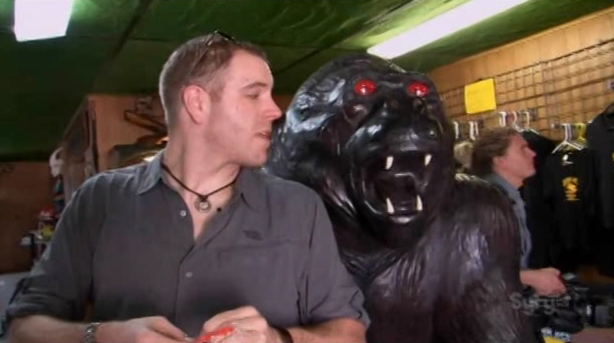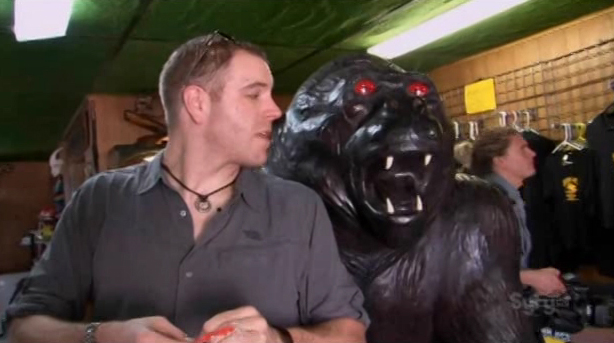 Next case is in the Big Cypress National Reserve in Florida, and this is the first time they've done an investigation in The States. Everyone in this crew is crazy because they are looking for the Skunk Ape in a swamp overrun with gators, bears, snakes, and mountain lions (which I guess are called panthers in Florida). Dude, this is exactly why I don't go to the mountains. There are things out there that will kill you. Bears, mountain lions, dudes with bad teeth and axes … it's just not safe and we aren't even talking about the potential for paranormal stuff being out there! So they talk to many eyewitnesses, stop by the official Skunk Ape shop, and then head out into the swamp.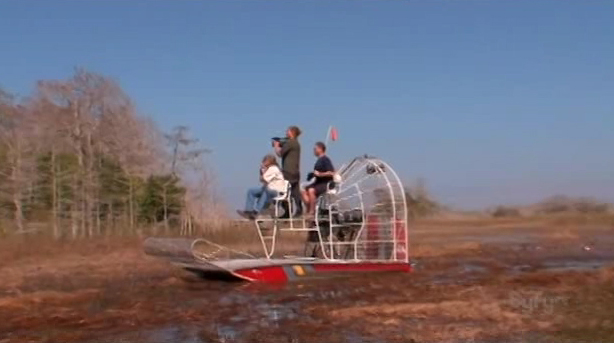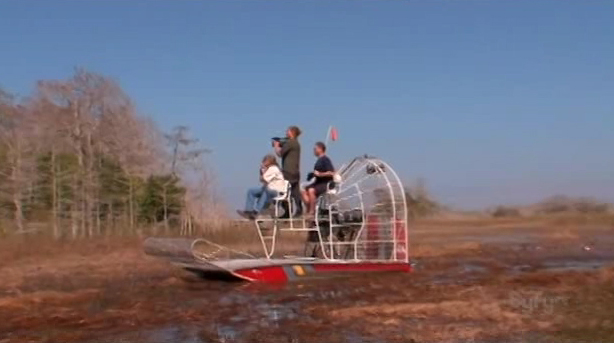 OMG, this reminds me of the time my family was in Florida and my dad tried to feed me to a gator. As soon as it gets dark out there, they start to get lots of sounds and uneasy feelings. I want to say, "That's why they call it the jungle, Sweetheart" but technically it's a swamp. Basically, they are just surrounded by wildlife, and that's all they get evidence of. Apparently, it's very rare to catch a glimpse of a Florida panther, so the footage they got of one was pretty cool in that regard. However, there was absolutely no evidence caught of the Skunk Ape.