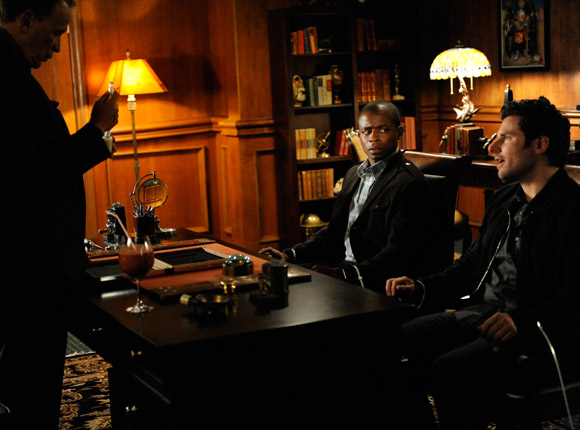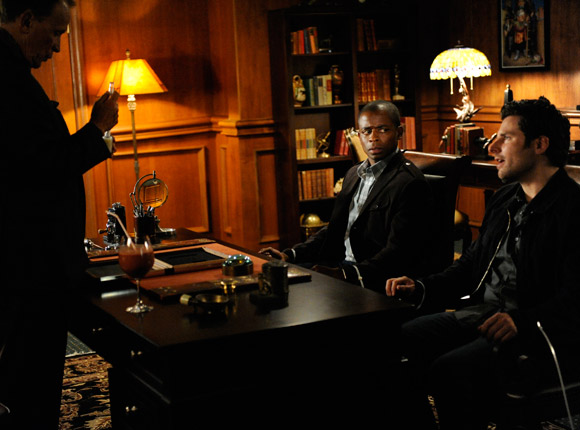 Episode: Psych 5.16 – "Yang 3 in 2D"
Original Air Date: December 22, 2010
For the third time in as many seasons, Shawn and Gus find themselves going up against their arch-nemesis Yin in the Psych season five finale. This time, however, instead of solving a murder, they are out to prevent one — or two, actually: their own.
A girl shows up at the police station having just escaped from Yin's clutches, but although she can describe in detail the house where she said she was kept, her veracity comes into question when the police bash in the door and interrupt a family just back from vacation and obviously not kidnappers. Is she making this up, or is she really a victim? Is Juliet's and Shawn's trust in her story well-founded or are they falling for a trick? Most importantly, where did she get a photo of 12-year-old Shawn with the notorious killer Yang, now residing in a prison/mental institution?
Of course, these questions and more are answered throughout the course of an action- and cliche-packed episode. And, of course, in the end Shawn figures everything out, but I won't spoil that for you. Will you figure it out with him, or will you be surprised at the various plot twists that happen on the way to the grand reveal at the end? And what about the grand reveal of Shawn's and Juliet's relationship to Lassiter? That is the one loose end that's left as everything else is wrapped up, just so we'll have something to speculate about until the next season premiere, sometime in the summer of 2011.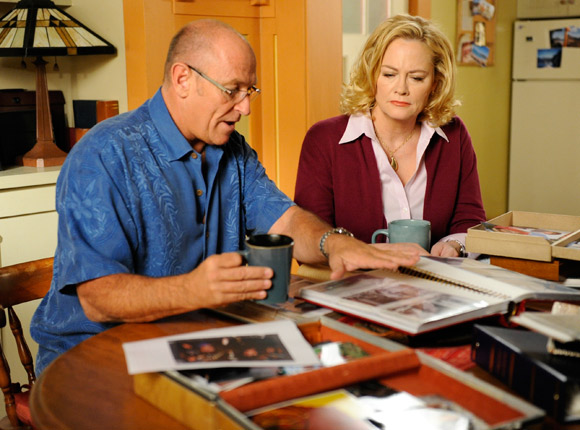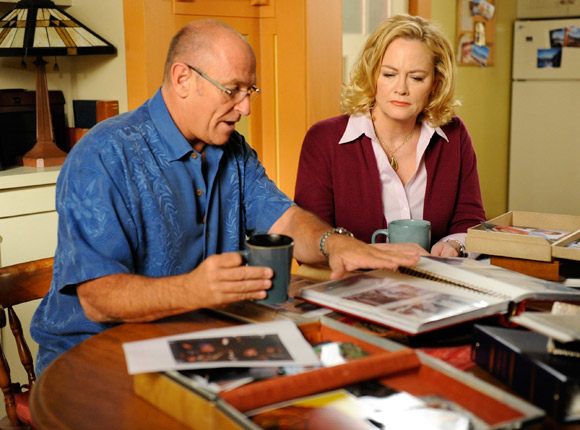 The main beef I have with this episode is the length of time between episodes like this with recurring characters and plot lines — other than a few main details, I don't remember what happened in an episode 9 months ago, much less one that aired a year before that! Fortunately, the Psych homepage at usanetwork.com provides thorough episode guides — look for the season finales of seasons three and four, with episodes titled "An Evening with Mr. Yang" and "Mr. Yin Presents," respectively. I had completely forgotten about the first episode, where Shawn's mom, played by Cybill Shepard, was kidnapped by Yang but rescued in the nick of time, and where Shawn was able to capture Mr. Yang, who turns out to be an insane Ally Sheedy. I did remember the end of the second episode, where Juliet had to be rescued from the clock tower before the clock struck whatever time and she tumbled to her death, but I had forgotten the Hitchcock movie clues that Shawn had to figure out throughout the episode, as well as the fact that Yin made him choose between saving Juliet or his then-girlfriend Abigail. Fortunately they both were rescued, but he had to let Yin go to save them. This episode is where that chase finally came to a conclusion — thankfully, I don't think remembrance of these details will be required for next season's finale.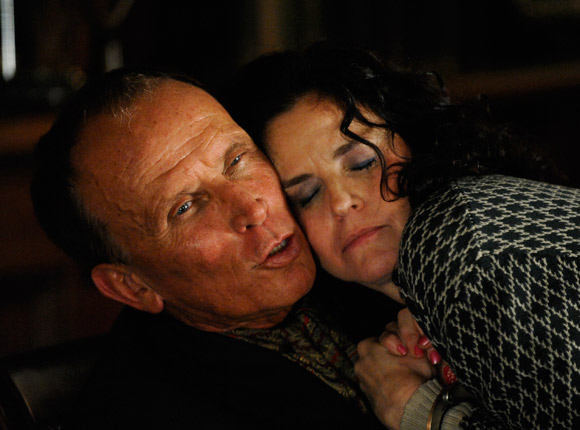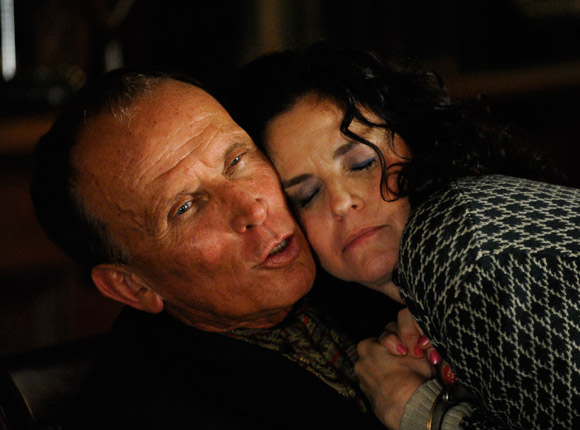 Although knowledge of the earlier episodes does help, and although I would have enjoyed the episode even more if I had remembered more details from the prior episodes, this was still a good episode overall and it was accessible even for viewers with no prior knowledge. It's easy enough to figure from the context, for instance, that Juliet had been a victim herself, which was why she reacted the way she did to events throughout the episode. Cybill Shepard and Ally Sheedy expertly reprise their roles as Madeline Spencer and Yang, and Peter Weller of RoboCop fame was an excellent twisted serial killer. I am definitely looking forward to next season to see how the Psych crew will take it to the next level of pop culture references, stunt-casting, and hidden pineapples (which is something I just realized that I completely forgot to look for in this episode. Oh well).
Rating: 3 / 5 Pineapples