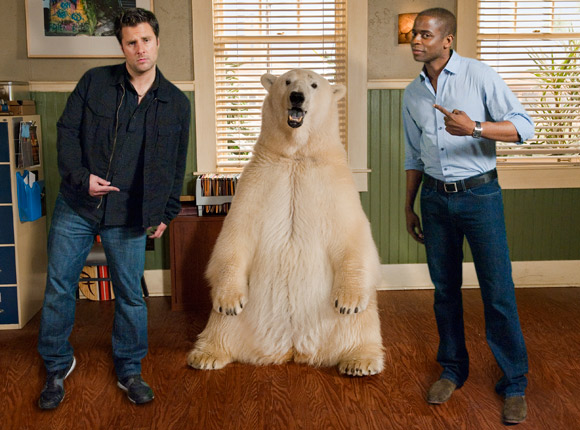 Episode: Psych 5.15 – "Dead Bear Walking"
Original Air Date: December 15, 2010
There's been a death at the zoo, and it just so happens that Lassiter's brilliant detective work will be caught on tape as he seeks to bring the culprit to justice. Film student Lauren Lassiter (Drop Dead Diva's April Bowlby) has decided to make her adored big brother the subject of her graduate project, and as she is being introduced the call comes in — a zookeeper's body has been found in the polar bear enclosure, and the prime suspect is big, white, and furry. Enter scene-stealing Shawn, who attracts attention to himself by insisting on the bear's innocence and on the involvement of some kind of foul play in the zookeeper's death. Who is right? If it is murder, whodunit? Were the bunny-hugging animal rights protesters involved or was it a case of a jealous fiancée? Most of all, where is that blasted pineapple? All that and more are revealed in this week's second new episode of Psych (but not in this review, with the exception of the pineapple's whereabouts).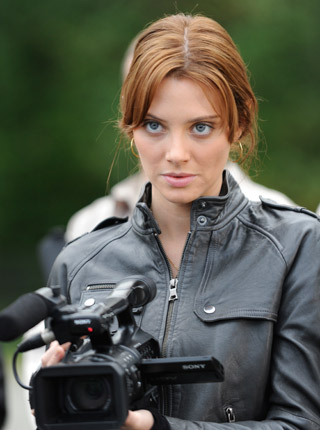 They say you can never have too much of a good thing, but coming on the heels of an enjoyable Christmas episode, a second brand new Psych in a row is a bit much. I feel like I can't give it the attention it deserves and I won't have nearly as much to say about it as I would if it had had Psych's weekly slot to itself. It contained all of the usual funny pop culture references and lines of dialogue that made me laugh out loud, but it just didn't stand out as it would have on its own. Whatever USA Network's motives were behind this double-dose of Psych, I must question them. While two new episodes in a row sounds like a great idea — who doesn't want two hours of their favorite show instead of just one? — in the end I think that putting out two unconnected, stand-alone episodes on the same night does more harm than good. On the other hand, with the wonderful invention of the DVR and full episodes available on the Internet, we are free to space out our viewing for maximum enjoyment so maybe in the long run it's not really that big a deal after all.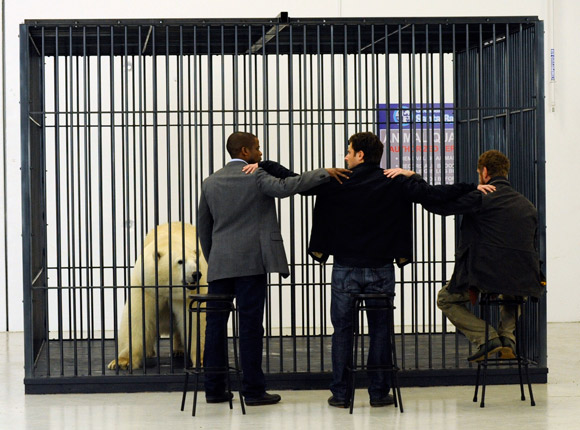 I did enjoy this episode, particularly the interaction between Shawn and Lassie. It's hard to say if it's connected to Shawn's epiphany in the previous episode or not, but there was definitely a tiny bit of growth for Shawn amongst the usual juvenile antics. At first the two are at opposite sides of the case. While it is very obvious to Lassiter that the bear must have done it, Shawn's conviction that the bear had nothing to do with it prompts him to go so far as to aid and abet the animal's escape (much to Gus's chagrin, of course). There is conflict over who really will be the star of Lauren's film, too, as Lassie shows off and Shawn shows him up time after time. Finally Lassie finds the evidence that proves that the bear is innocent, and for once he seems to beat Shawn to the punch in exposing the killer, only to find out that they are both wrong. Everything comes out alright in the end, though, as Shawn, after exposing Lassiter's idiocy to his sister, steps aside and lets Lassie solve the case and be the big hero of the day. Way to go, Shawn!
Oh, and that pineapple I mentioned? I spotted it in the form of a tea pot in the Sunflower Organic Grocery and Cafe.
Rating: 3 / 5 Pineapples