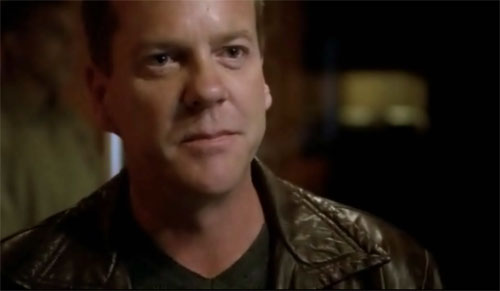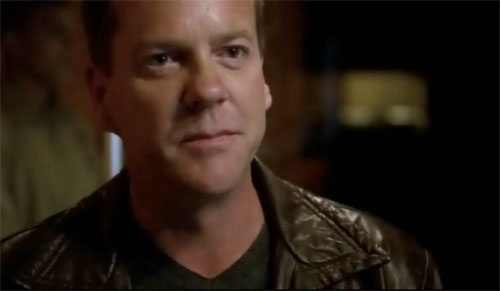 Episode: 24 8.09 – "12:00 a.m.-1:00 a.m."
Original Air Date: February 22, 2010
A mostly Jack-centric episode to please slobbering fans like me and lull us into not caring how stupid Dana is. Well, almost.
Bazhaev, now in CTU custody, and Jack talk on the phone to a frightened Josef, who has escaped Farhad when he learns Farhad can't get the nuclear rods out of the country and instead wants to blow up a target in New York. They convince Josef to return the rods and get the negotiated immunity. Farhad's men find and shoot Josef, who becomes Bazhaev's formerly only living son. Jack hears Farhad's voice over Josef's dropped cell phone, just before it's ground into smithereens by Farhad's men, so Chloe can maybe get a location.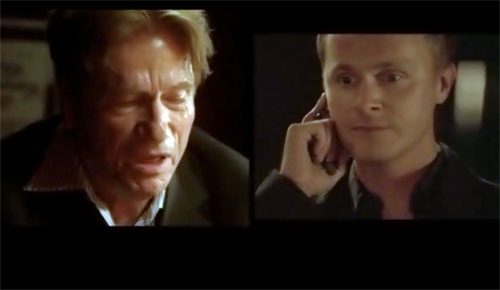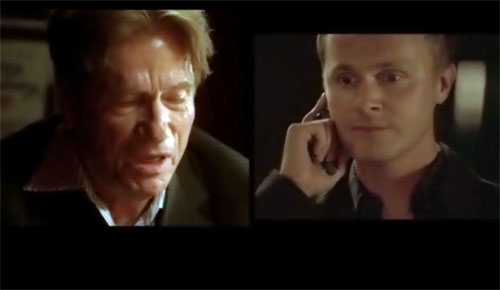 Jack, who's with manbag again <sigh>, seems to have made it his mission to defend and protect Renee. He's on his way to CTU to help her uphold their story that she acted in self defense when she knifed Vlad in the eyeball plus 14 other places just two real-time hours before she was brought to CTU for debriefing by Chloe and a psych evaluation. Little does anyone know that Rob Weiss has called Hastings from the White House, intimidating him into allowing a Dept of Justice interrogator re-debrief Renee into confessing she whacked their only contact, Vlad, for reasons other than self-defense, letting her take the fall for CTU's failed mission. Am I the only one driven crazy by Hastings's stoop? Straighten up, buddy! You're the head of CTU, not a guy who looks like the ceiling is slowly lowering onto your head.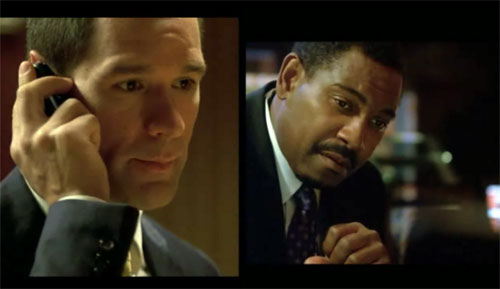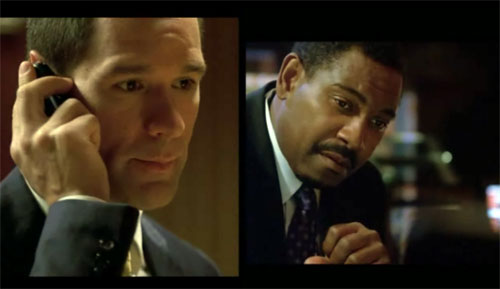 The lack of CTU loyalty this year is irritating. Now Cole, thanks to Arlo's tracking Dana's coordinates, is taking unauthorized time off to search for his fiancée, dingbat Dana, head systems analyst, who went goon hunting (unauthorized leave of absence) for the two bozos who forced her to help them rob the NYPD warehouse of big bucks. Cole fobs off everyone who tries to tell him the country is in danger and goes to find Dana, leaving his team without a leader. What a wimp. When he finds her, she's armed and intending to kill her ex and his friend who are in a van humping a pair of strippers they picked up. Cole disarms her and tells her to sit in his vehicle and wait but of course she doesn't. She's right behind him as he approaches the van. He doesn't make her go back to the vehicle — not a good example of macho. The strippers are disgorged from the van and the two morons are left for Cole, who tells them he'll let them go, they can keep the stolen money, if they leave the area and never return or he'll kill them. They agree, but as Cole and Dana walk away, the second idiot knifes her ex, takes a gun, and goes after Cole, who spins around and shoots him dead. Dana's whining, wounded ex falls out of the van and Dana goes to him to comfort him, while Cole watches. See what I mean? A total wimp. Finally though, Dana confesses everything to Cole, who appears somewhat confused.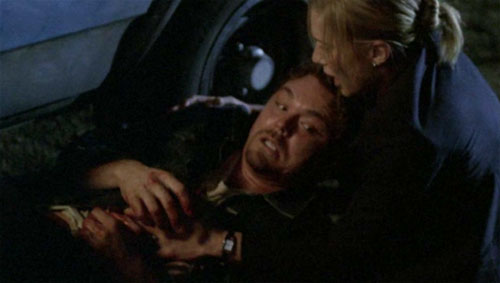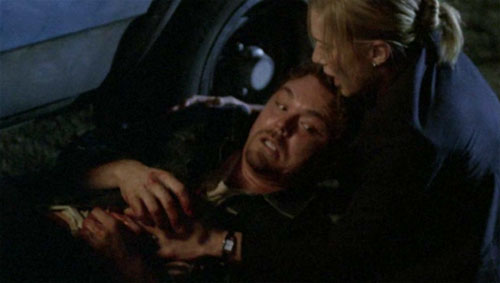 Jack's been alerted by Chloe, who didn't like Hastings tossing her out of the interview room just as Renee was about to sign the self-defense confession and allowing the DOJ woman to do her job on Renee. She tells him that something's wrong in the interview room. Jack immediately senses that Renee will be made the fall guy, and forces his way into the room, manhandling the DOJ lady and slamming her up against the wall. "How dare you," he snarls, "After everything she's sacrificed. After everything she's lost." He attempts to get Renee out of there, but is tasered by Hastings's waiting guards.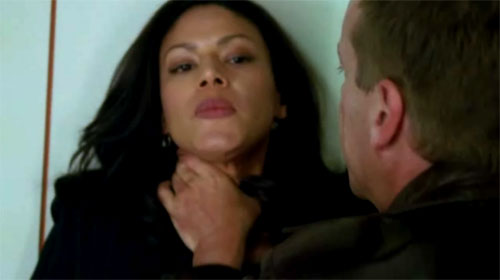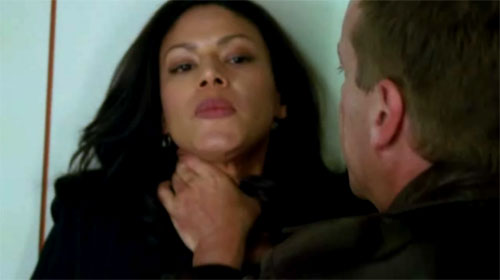 Jack tells Hastings he knows he's covering his own ass and setting Renee up to take the fall. Hastings comes close to sending an inexperienced guy to head the team in Cole's absence and find the rods, but Jack makes a deal with him. Let Renee off the hook and Jack will lead the team. Hastings says OK, but only with Jack's promise to stay until the entire nuclear rod matter is safely contained.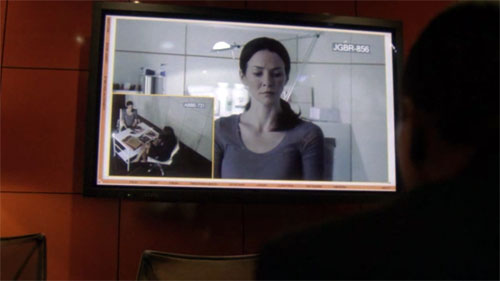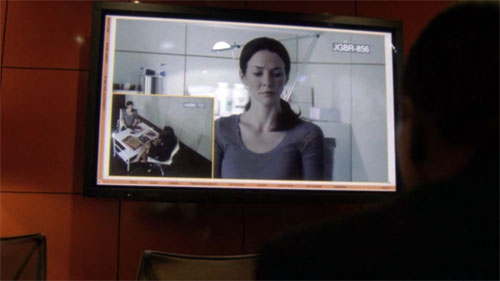 Loved the scenes with Jack and Renee (again, fine performance by Annie Wersching), Jack and Chloe, Jack and, well, anyone at all. Kiefer Sutherland is such a fine actor that scenes with him are a thousand times more alive than those without him. This season, so far, Jack seems more resigned to what he's doing as opposed to past seasons where he seemed dedicated, even zealous. He's much more human this season than the superhuman Jack we know and love, though gymnastic Jack of last ep was great.
Rating: 4 / 5 Stars