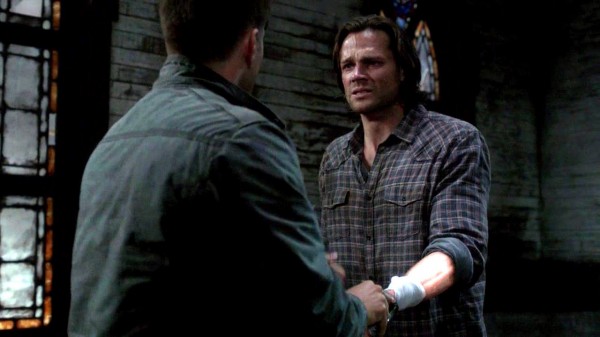 Episode: Supernatural 8.23 – "Sacrifice"
Original Air Date: May 15, 2013
Screencaps by spn-caps
The finale has come and gone, but I don't think any of us were expecting what we were left with. Guesses turned out to be wrong, characters turned out to be changed, and the world as we know it is no more safer than before. It's going to be a long hiatus, full of speculation, before we get any kind of answers.
Note: This recap may contain spoilers!
So, we started off the episode with Jody Mills being the latest in Crowley's long line of "I'm going to kill everyone you've ever saved!" blackmail against the Winchesters. It was lovely seeing her, as always, though I'm going to attribute her out-of-character nature to being under Crowley's spell rather than just being incapable of taking care of herself. There has been speculation that she was seeing a rendition of Crowley that did not look like the man we know, that he had some type of glamor on him, which would make sense. Otherwise, she's seeing Crowley in full effect and still calling him hot. Whatever she saw, one thing's for certain. If she survives, she's likely not going to want to go on another date anytime soon. She is one of the last female characters we have on the show, strong in her own right, so I'm hoping she didn't die as a result of Crowley's vengeance. At the very least, maybe we'll get a passing mention of her status in future episodes.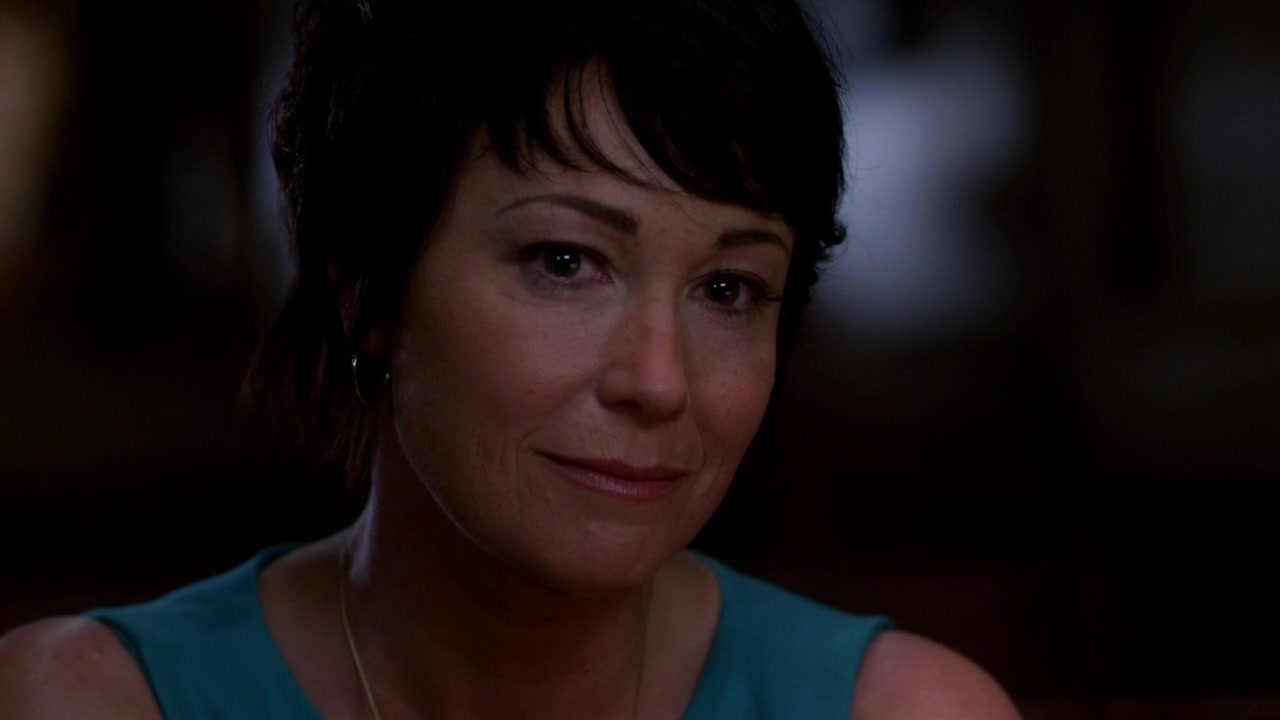 And then we got into the meat of the episode, focusing on Crowley and the boys and Sam's push to finish the trials. The younger Winchester is definitely worse for wear, but both he and Dean are sharp enough to pull a double-cross on Crowley, which made me smile. They need a demon to cure, yet Crowley's hidden them all away, so they'll just go straight to the top and cure the King of Hell. I'm sure they've wanted to play out a few vengeance fantasies on him over the years, so now they've got their chance. And having the kidnapping go down at Bobby's was very symbolic and emotional, especially when we got a glimpse at Bobby's old car amongst the junk heaps. We miss him, the boys miss him, but they are carrying on the good works that he taught them. They may lose their loved ones in the process, but they will always do what is right in order to protect those who need protecting.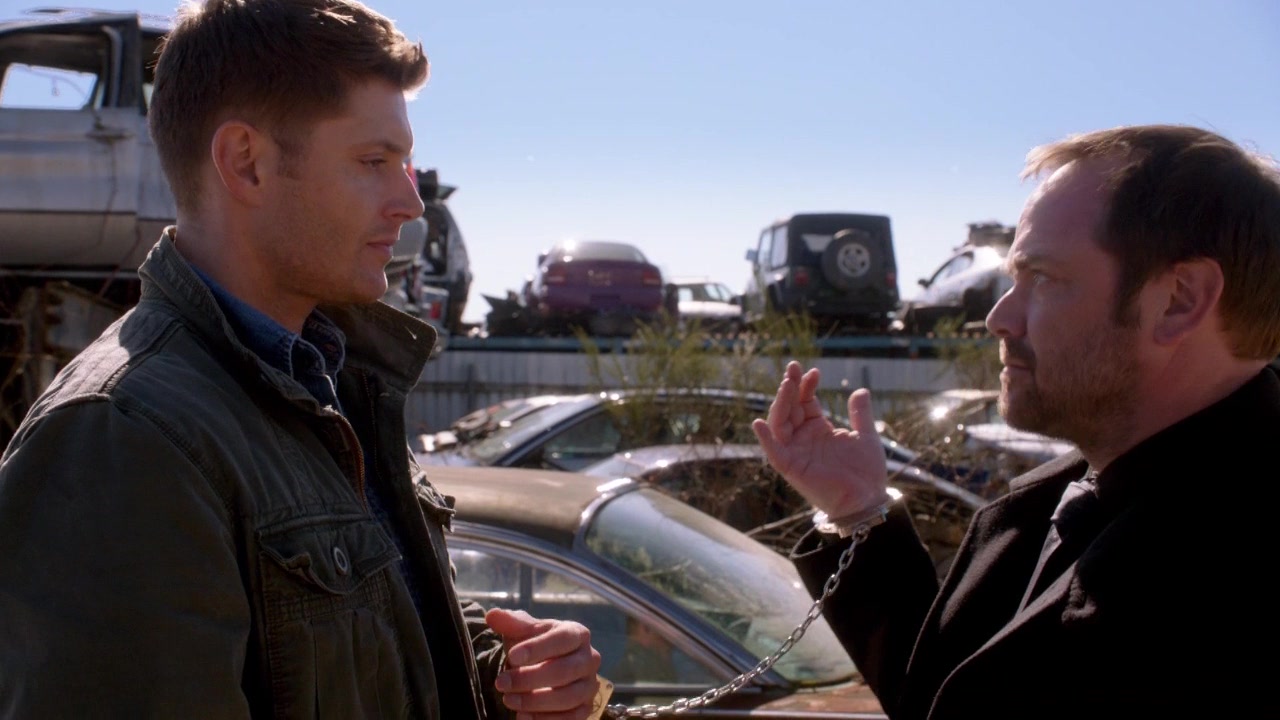 The other storyline we had going was with Cas and his mission to close the gates of Heaven, as well, though the twist that occurred with Metatron and Naomi's characterizations still has me scratching my head. Yes, Metatron was playing Cas and he was out for his own gain, but Naomi still did the whole mind control thing on many angels and tortured them to get information. Do we just forget that because she came through in the end? She was still manipulative and not an angel full of all goodness and light. Though, whatever we think of her, she's dead now and Metatron is in charge. But instead of becoming the new leader with old soldiers, he pretty much just cleaned house and threw everyone out. He took Castiel's grace, which means Cas is now human. Metatron made all the other angels fall as well, which made for a beautiful visual effect to end the episode. There is much potential for storylines stemming from that act next year, but hopefully it won't weigh down the Winchesters' other storylines.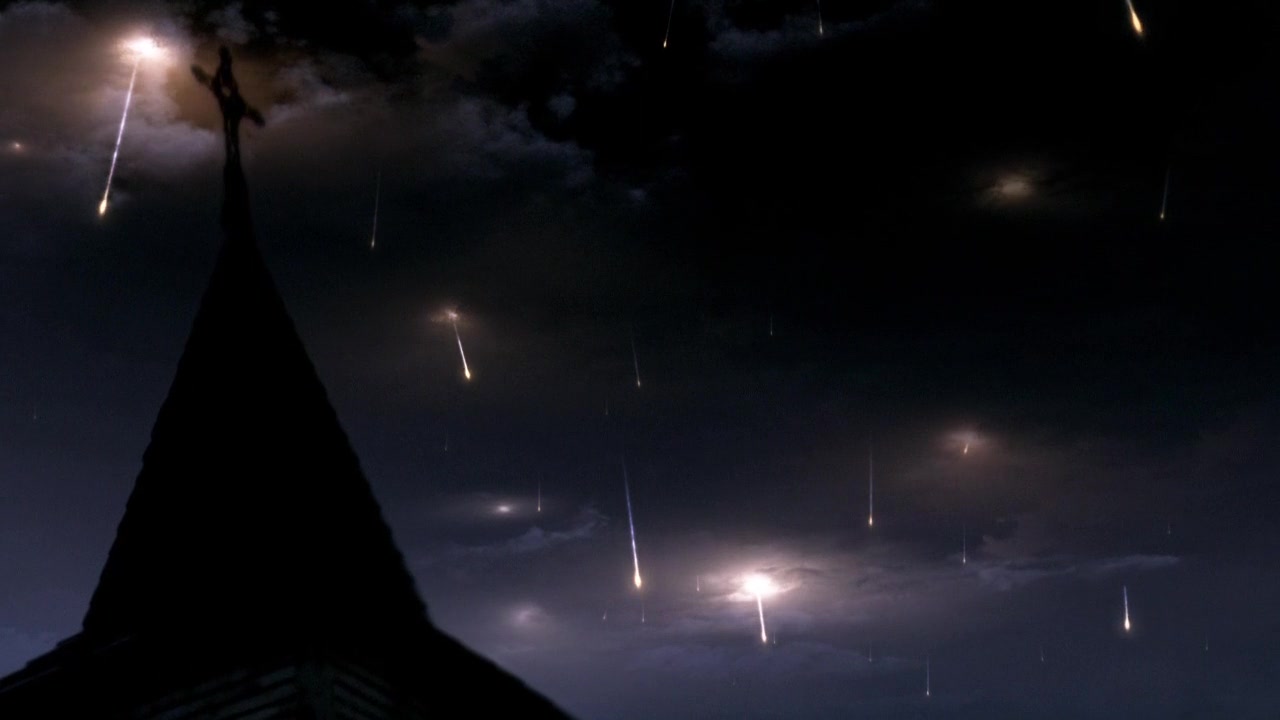 The acting in the overall episode was amazing, but I wanted to call out Jared and Mark especially because the scenes between Crowley and Sam took it to a whole other level. Jared wrecked himself, truly, in order to give us more than we could have hoped for, and Mark's ability to show Crowley's human side breaking through in those tiny moments just proves that he has given multiple levels to this character. Throughout the experience, though, I kept wondering about Sam's purification. He has said that the trials were purifying him, and then he went to confession to finish the process, but could that get him to the point where his blood was truly purified? Going by Crowley's visual edging closer and closer to humanity, I guess it did for this purpose, but still I wonder if that means that Sam's blood is really free of the demon blood that tainted him his whole life. And since he did not finish the third trial, what are the ramifications of that? Will Crowley remain partially human because of the process? Will Sam's darkness start creeping back in when the demon blood gets a chance to take hold again? And what about Sam's health? He was changed in ways that even Cas couldn't cure, and he looked like he was on the edge of death as the episode closed, so what will become of him? Is there a magic cure during the summer months? Or will the effects of the trials linger a little while longer?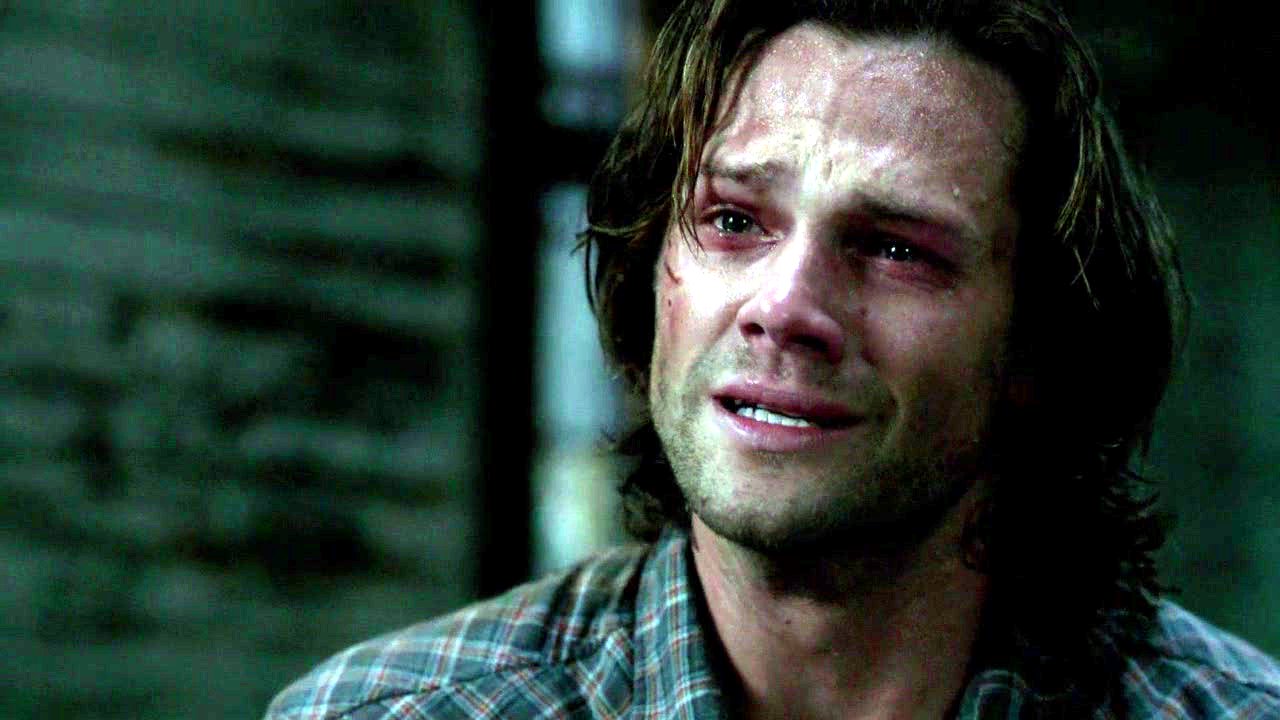 In the end, though, it came down to the brothers — the way it always should. The hug scene between Dean and Sam was heart-wrenching because of the confessions that came before it. To purify himself, to get him ready for the curing session, Sam's confession was over his regret that he keeps letting Dean down. And all those times when Dean has been disappointed in Sam, all those times he turned away from his brother and trusted others — an angel, a vampire — it affected Sam more than Dean could ever know. But now it's out in the open, and Dean realizes that bottling up all his emotions may work for him, but Sam's different. Dean may think his actions speak louder than words, but Sam needs to hear the words — that Dean would do anything for Sam, would kill anyone or sacrifice anything to make sure Sam was protected. Dean's given up his own life for Sam, but Dean needs Sam to understand what that means. There is nothing in this world more important than Sam, and maybe now that Sam has heard that, they can get back to being brothers without the lies and secrets coming between them. They're going to need to lean on each other because the world as they knew it has forever been changed.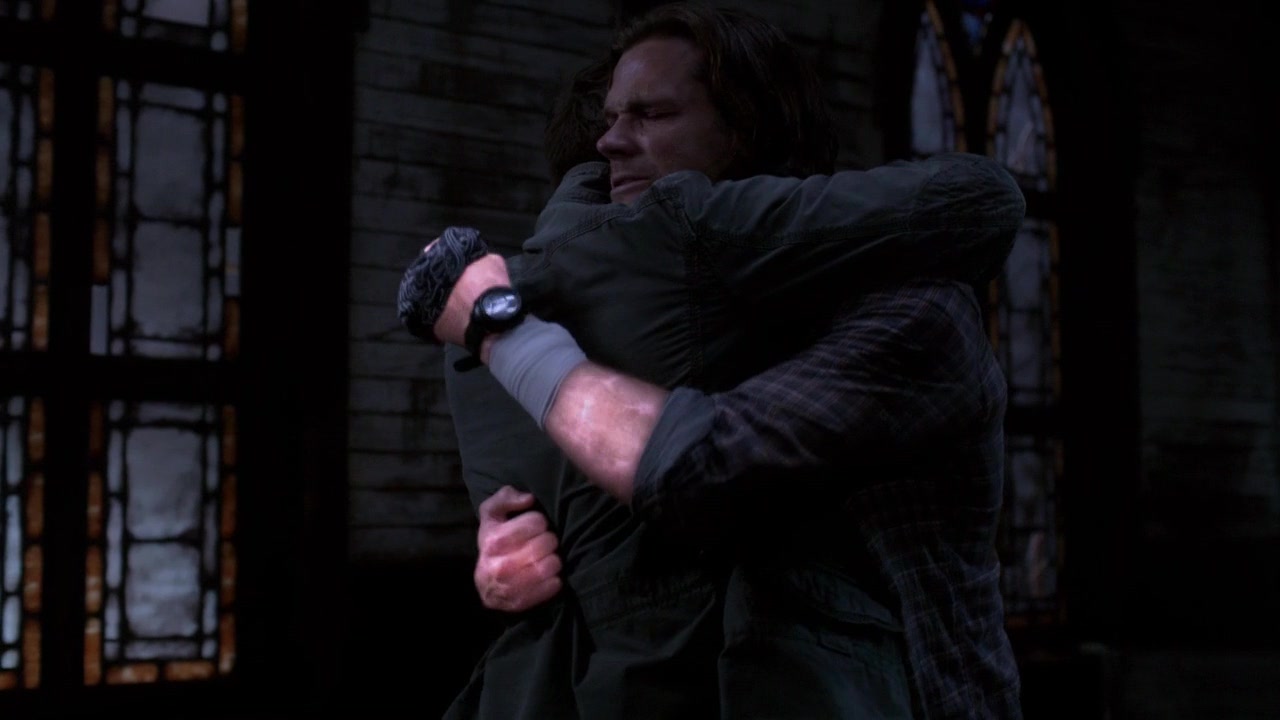 Rating: 5 / 5 Stars