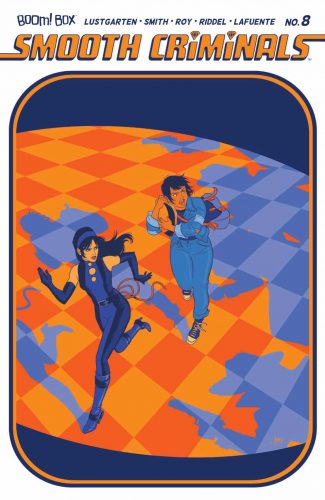 Coming to the conclusion of our adventure, we learn more about the characters and how deeply some secrets run. A nice last case to provide the send-off!
Note: This recap may contain spoilers!
As they embark on their heist, Brenda is daydreaming. She has very much taken to the spy life, even if reality is sometimes different. The gang has to steal back the Net and clear their names. Thankfully, this time they have a bit of help. Not only are Agents Klute and Dunn spearheading the mission, but T-Blue is along for support as well. With the team in position, it's time to head out and do their work. Despite Brenda's love of spy life in fantasy, she has some apprehensions about doing it in real life. Mia delivers some tough love on that front, which is for the best, since Brenda wasn't looking like she would be ready on her own. With both of them now in position, they can put their plan into action.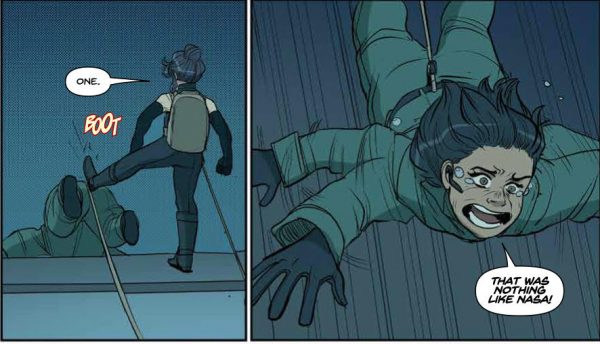 They scout pretty much the entire building before getting to the safe room. Even then, they manage to get the safe open before the alarm goes off. Unfortunately, that alerts Hatch to their presence and he finds them as they try to escape. Normal Hatch is creepy enough, but then he juices himself up with something that makes him very angry, very red, and very strong. This was not in the plans! Super-strong Hatch fights both Mia and Brenda, knocking Brenda out. It's rough going, but Mia manages to finally get him down so she can go check on Brenda. The defeat was also apparently a trigger for Hatch's super-strength to run out. It would be a perfect opportunity for Mia to gain the upper-hand and be able to kill him, which Brenda encourages, but Hatch's girlfriend begs for mercy. Without the satisfaction of taking him out, Mia at least wants to get information from Hatch, which he does provide.
While Hatch explains that he is not the Iceman, that would be Friese, he's not entirely innocent in this whole thing. He and Friese met when they were young and Friese needed subjects to test his youth serum on. If it worked, Hatch would get a lifetime supply. But picking up solo people off the street, ones that no one would miss, wasn't enough for Hatch. Instead, he sent his rivals in as test subjects so he could eliminate the competition and become the master thief. Very evil, but seemingly effective.

Meanwhile, as this was going down, Klute and Dunn were back in the van trying to figure out why Mia and Brenda went dark. Were they double-crossing them? Or did something go wrong? Needing to find the answer, they head inside and burst in with guns drawn right at Hatch's confession. But Hatch has one more attempt for escape up his sleeve, grabbing Brenda and putting a syringe to her neck. He will release her only when he gets the Net. While I knew he likely wouldn't make it out of there with the jewels, it was interesting to see Mia play him so masterfully. She tells him how she liked him immediately when they met, that she could have loved him if she wasn't scared. It was all a ploy, though, to lure him into a false sense of security so she could take Hatch down and get Brenda safe. Good job, Mia!
We get the loose ends tied up and a seemingly happy ending all around. Klune offers Brenda and T-Blue a chance to join the FBI, Mia reunites with her mom, and T-Blue kisses Brenda. It's a win-win all around. And when Mia departs to go sailing with her mom, we find out she even switched the Net for a fake, so Brenda is keeping the real jewels safe for her. I hope we get to visit Mia and Brenda again sometime. Such a fun adventure all around!
Rating: 4 / 5 Stars