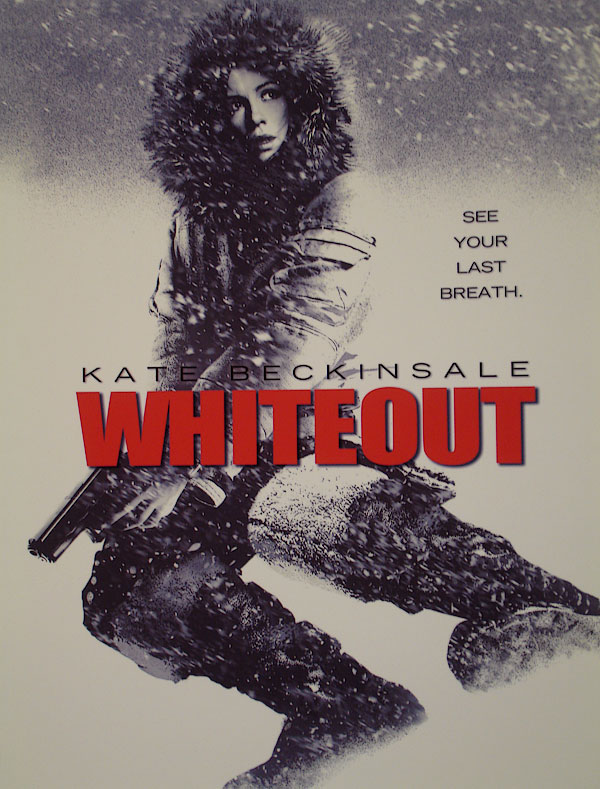 Review: Whiteout
Release Date: September 11, 2009
Director: Dominic Sena
Screenplay: Jon and Erich Hoeber and Cah and Carey Hayes
Cast: Kate Beckinsale, Gabriel Macht, Tom Skerritt, Columbus Short, and Alex O'Loughlin
Rating: R (Restricted – Under 17 requires accompanying parent or adult guardian)
Based On: the comic by Greg Rucka and Steve Lieber, published by Oni Press
I went into this movie not knowing anything but what the trailer told me about it. Usually, I enjoy a movie more when I don't know how it's going to play out start to finish. I even passed up the chance to buy and read the comic it's based on because I didn't want to be comparing it to the source material the entire time at the movie theater.
This was a bad idea on my part because the trailer had me thinking this was going to be more The Thing and not so much a really long and boring episode of Law and Order.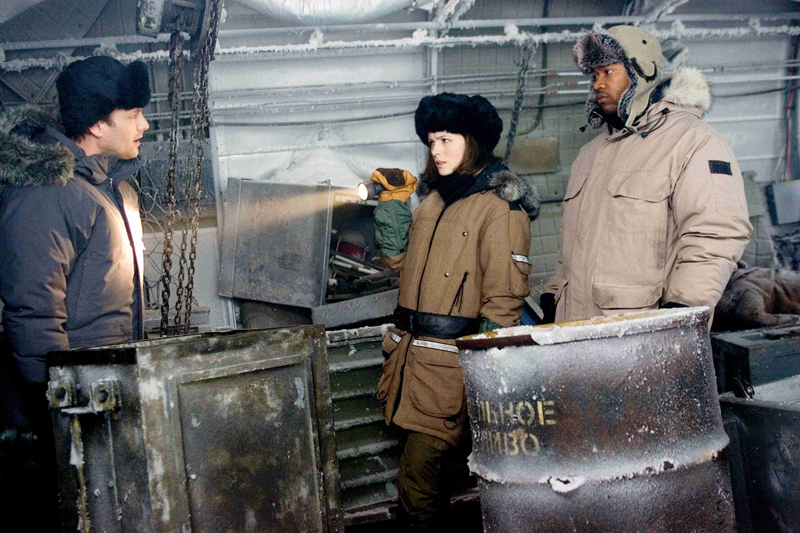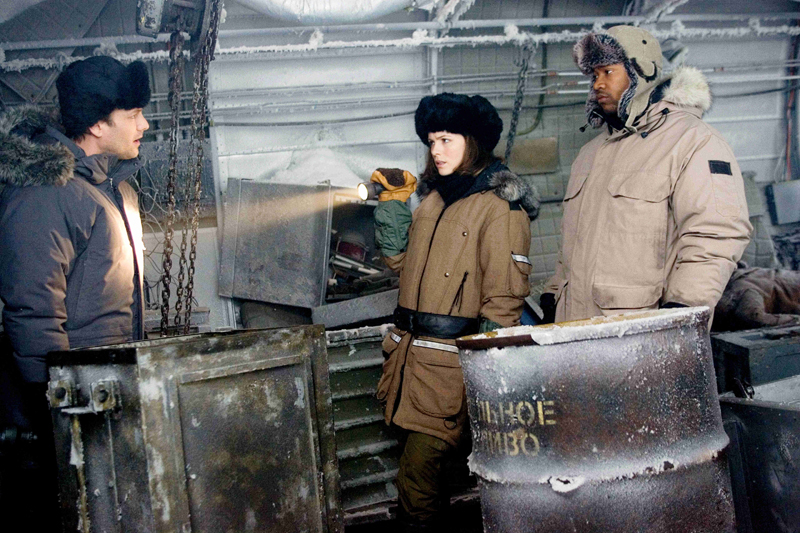 US Marshall Carrie Stetko (Beckinsale) is the only law enforcement agent at the Amundsen Scott Research Station located in Antarctica. Her time at the research station has been cold and uneventful. That is, until three days before she's set to leave the frozen land mass and turn in her badge for a life outside law enforcement. A body is found out in "No Man's Land," murdered and with no clear evidence of how the body got there. With the help of a pilot (Short) and a UN operative (Macht), Stetko races to solve the murder before the whiteout storm rolls in and keeps her stranded at the station for the winter.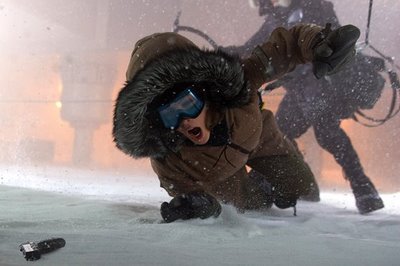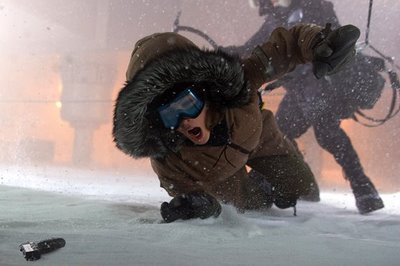 Let's get this out of the way first: this wasn't a bad movie. It wasn't a great movie, or even a good movie, but it wasn't bad. It certainly was far from what I thought I was going to see (like I said, I thought it was going to have aliens or monsters), and maybe that's why I was disappointed with this flick. Right off the bat, though, I knew this was going to be a bit of a stinker.
I'm not giving anything away with this, so don't worry about spoilers. When the movie opens with a scene of Kate Beckinsale stripping down to her tightie whities, bending over so her backside is square in the camera, then proceeds to take a shower, you get the feeling the filmmakers knew this moving was going to drone on and needed to put some pizzazz right up front. That didn't work for me, and what followed was less suspenseful than an average episode of Sesame Street.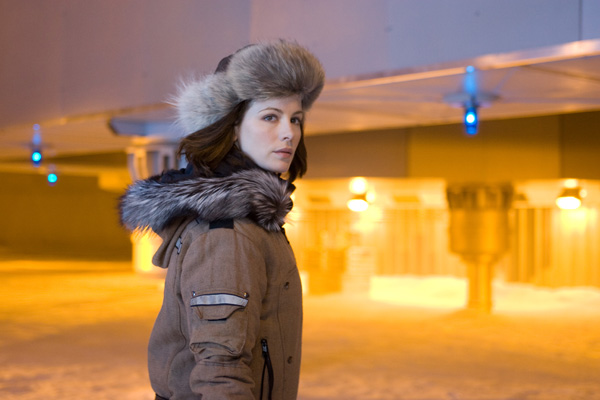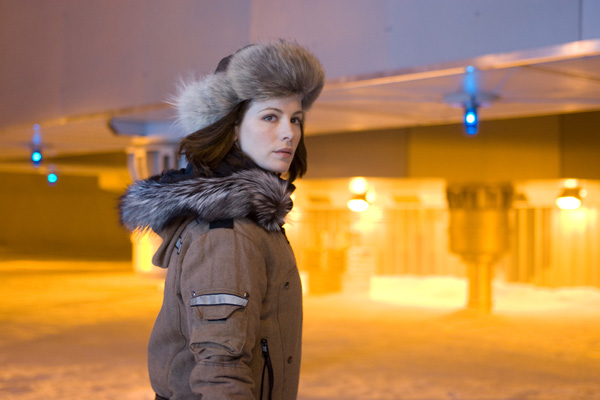 A majority of the movie is watching Beckinsale make the same face, run around with a gun that she never uses, and the characters telling us what's happening instead of just trusting us to figure out what's happening (there was a man shot in the head and they have to elaborately tell us what we already know has happened — the man was shot in the head). The acting was very wooden, but I'm not sure if that's because none of them wanted to be in this movie or because what they had to work with was just that horrible. The pacing wasn't there for a thriller and the score was extremely heavy handed, so I'm hard pressed to say it was just one thing that tanked this movie. Not once did it feel like they were in danger from a killer or from the looming storm that was rolling in.
In the end, Whiteout was more along the lines of a Sci Fi Channel Original without the sci-fi elements. It's a movie you want to watch at home, where you can get up, talk with other people, and not have to pay to see it. The only thing about this movie that I found interesting had nothing to do with the movie itself: Columbus Short's character refers to Gabriel Macht's character as "Captain America" because I couldn't agree more with that casting.
Movie Rating: C-