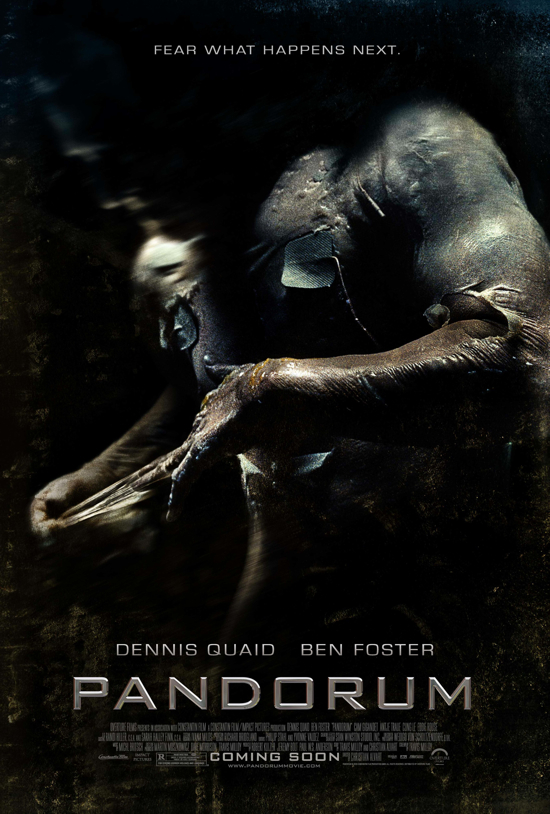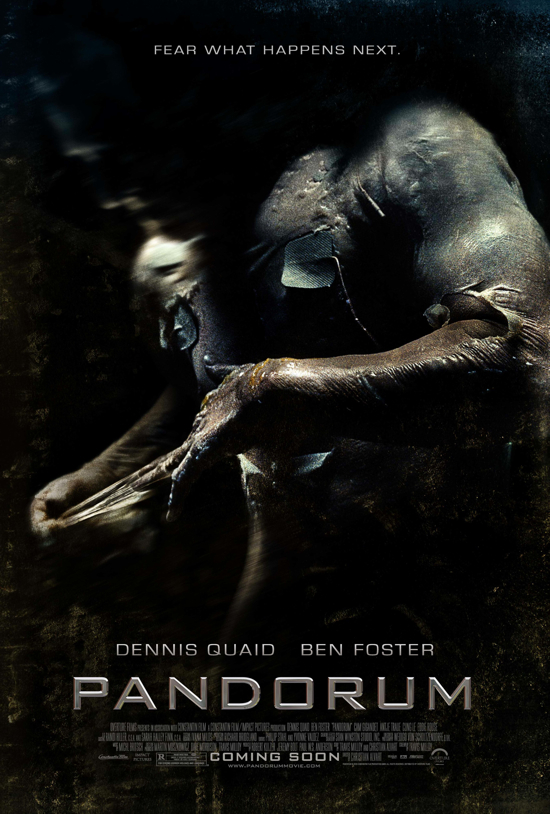 Title: Pandorum
Release Date: September 25, 2009
Director: Christian Alvart
Screenplay: Travis Milloy
Story: Travis Milloy and Christian Alvart
Cast: Dennis Quaid, Ben Foster, Cam Gigandet, Antje Traue, Cung Le, Eddie Rouse
Rating: R
Monster movies. In space. These are the things that make me giddy like a school girl with her first crush. Pandorum delivers, in that respect, in spades, but it's the story and execution that slow it down a little too much. As usual, all I knew about this movie was what I saw in the trailer (and I also made sure it was an actual "sci fi" movie so what happened with Whiteout and me wouldn't happen here), and I got what I was expecting this time.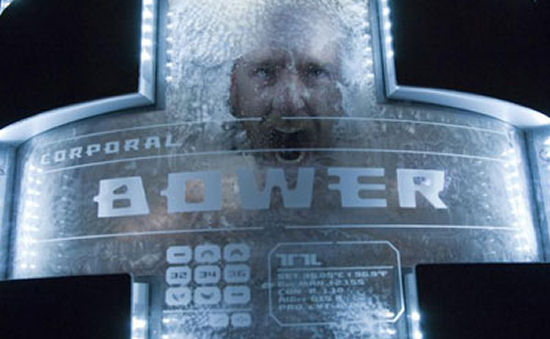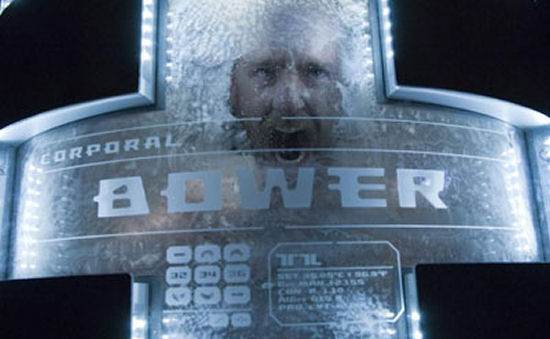 Basic gist of the movie is this: Corporal Bower (Foster) wakes up (for unknown reasons) from a cryo sleep of undetermined length. Because of the sleep, he has some memory loss (except for the tech knowledge important for getting/keeping the starship Elysium up and running). Eventually, he does regain his full memory and tidbits of it are strewn throughout the movie, along with what happened on Elysium before he woke up and before it was sent out into space. After Lieutenant Payton (Quaid) wakes from his cryo pod, Bower is sent out into the wilds of the Elysium to try and restart her reactor in order to gain control of the ship and figure out what the hell happened. Along the way, he runs into a group of flesh-eating humanoids, other crew members, and the nastiest waste disposal tank ever imagined. The rest of the movie is your standard "Get from Point A to Point B without getting eaten by the Monsters" type of scifi movie.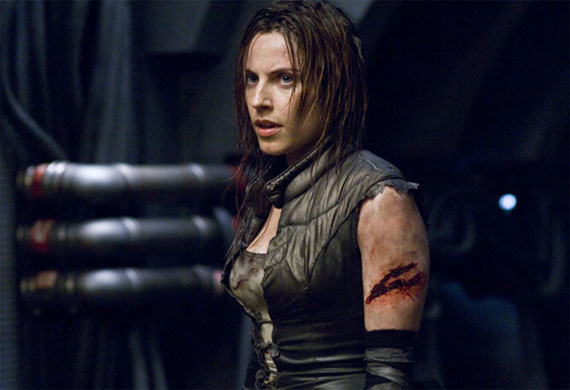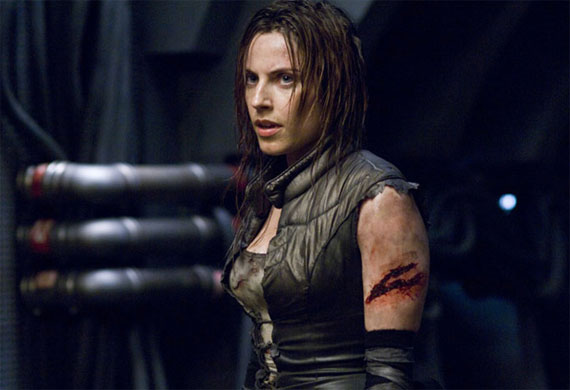 I was super excited for this movie. I'm a big fan of space, traveling in space (why aren't we doing that already, NASA?) and the dangers of said travel, imagined or real. I'm also a big fan of monsters. Monster monsters, not that whole "the monster is us" a lot of movies are using (to be fair, this movie is a combo of both elements). So this movie, for me, probably wasn't as bad as it will be for others.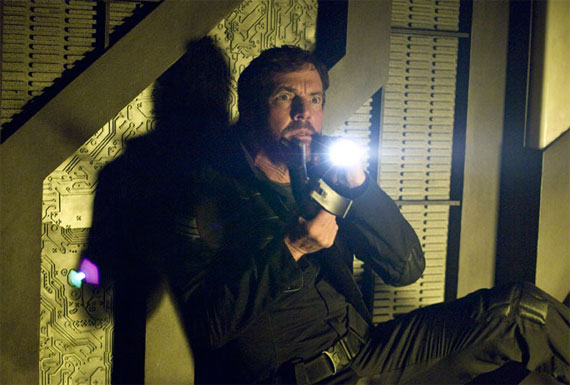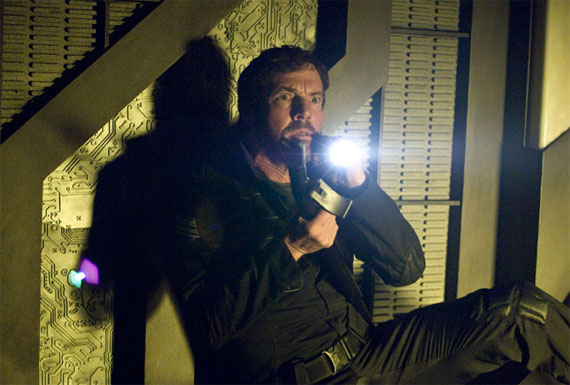 What I mean by that is, if you aren't the kind of person who owns a copy of Event Horizon in your DVD collection, you probably aren't going to find anything enjoyable about this movie. Pandorum definitely had that late 90s sci fi vibe going for it (which wasn't surprising since Paul W.S. Anderson was one of the producers for it). So there are some slow moments in the middle (certain elements of the story get explained that really didn't need to be), some things are predictable (Quaid's character and his actions), and it doesn't feel like it was put together as cohesively as other big blockbuster sci fi movies are.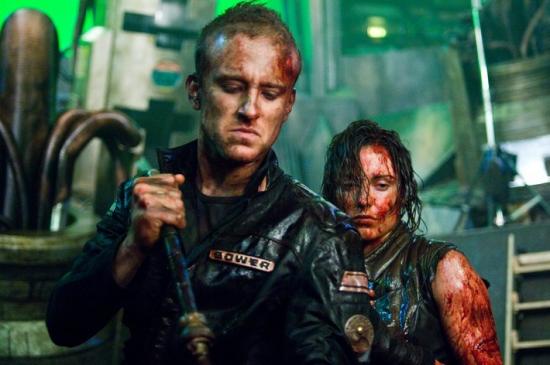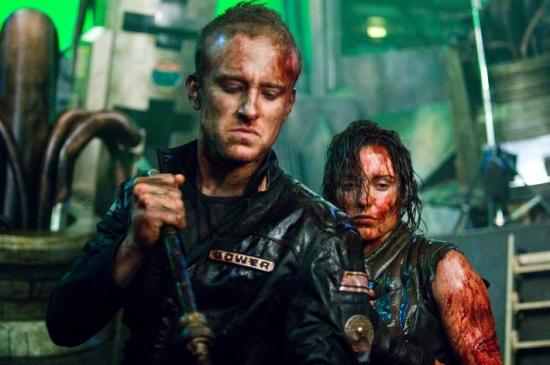 For me, it was worth seeing in the movie theater because the visuals were fantastically done. You can't really go wrong when Stan Winston's crew is handling the monster effects for your movie, and the interiors of the Elysium were great eye candy. My only problem was, and this might have just been the theater I went to, that when the fit hit the shan the score got seriously loud. I'm not a sissy when it comes to the loud music, but there's a limit when that loud music is shrilling violins, you know what I mean?
It wasn't a great movie that I came out of the theater all stoked and ready to get my spacesuit on and build rockets and landers, but I wasn't falling asleep or flailing in my seat like a five-year old who had too much soda and candy before the movie started. It had enough interesting elements that kept me entertained for the duration and I'll totally buy it on DVD when it comes out.
Movie Rating: C