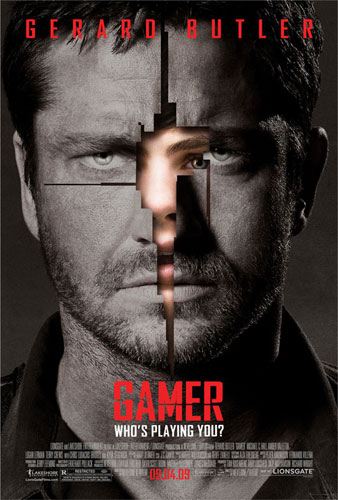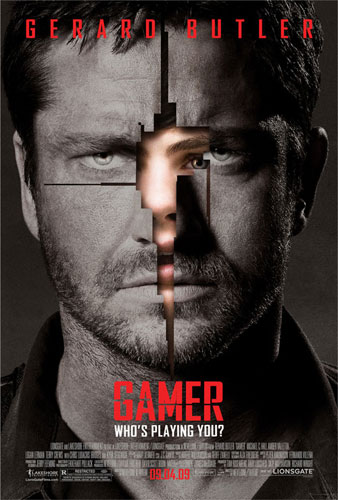 Starring: Gerard Butler, Amber Valletta, Michael C. Hall, Kyra Sedgwick, Logan Lerman, Alison Lohman, Ludacris, Milo Ventimiglia
Director: Mark Neveldine and Brian Taylor
Written By: Mark Neveldine and Brian Taylor
You know what's worse than seeing a bad movie? Seeing a movie that has the potential to be brilliant but then takes a left turn into the crap heap. There's not a lot I hate more in entertainment than missed potential, and that's the calling card of Gamer.
On the surface, Gamer has a very cool and intriguing premise: Ken Castle (Dexter's Michael C. Hall) is a brilliant billionaire developer who has taken video gaming to the next level with Society (think Second Life) and Slayers (think Gears of War). Castle's games are massively multiplayer affairs that operate on a monetary model where players pay exorbitant amounts to control characters within the games. The twist to Castle's games is that the action takes place not on computer servers but in the real world, and the "characters" being controlled are actually real people whose brains have been altered via nanotech to force them to respond to the players' controls. All of that intrigues me and sounds like a setup for a movie I'd want to see. That's where it falls apart, though.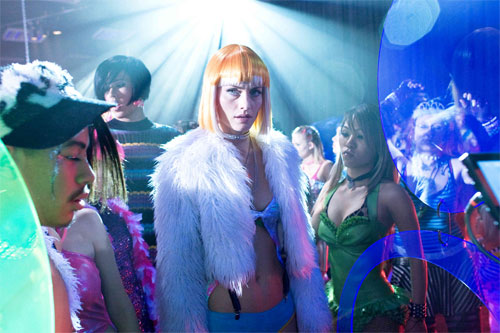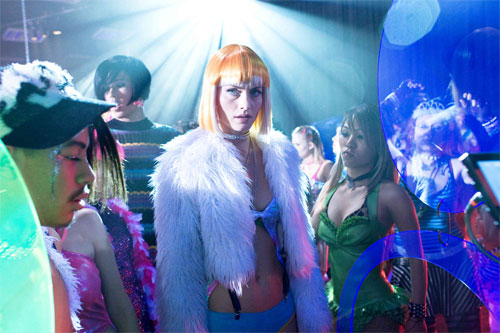 Castle's first game, Society, is clearly inspired by the real game Second Life, complete with bizarrely fetishistic avatars and surreal interactions, heavily laden with sleaze and sex. "Actors" who play the controlled characters in Society are paid for their services; they're basically brain controlled hookers. Castle's second game, Slayers, is a different animal. Rather than employ actors, Slayers brings death row inmates into the game as its characters, and the game itself is a third-person shooter in which death really is death. In tried and true Hollywood fashion, the inmates in Slayers play with the incentive that any "icon" (controlled human) who survives thirty battles will be released from prison. Find the most deadly of the inmates and release them into the world! I think I've heard that one a few times before (The Running Man and Death Race, anybody?), and every time the notion seems just as ludicrous as before.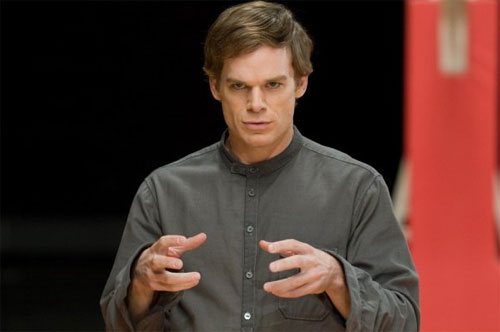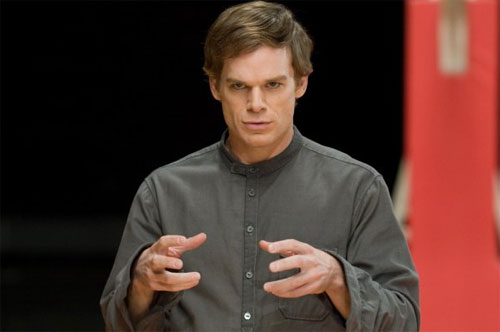 Perhaps it's fitting, then, that Ludacris himself actually is in the movie, playing a guerrilla insurrectionist trying to bring down Castle's gaming empire. The movie sports a surprisingly decent cast, from Gerard Butler as Kable, an inmate three battles away from release, to Kyra Sedgwick as Gina Parker Smith, a tabloid TV journalist, to Milo Ventimiglia as Rick Rape. Yes, Rick Rape. All the talent, headlined by Butler and Hall, feels wasted, as the writing is just plain bad. The dialogue is trite, the pacing is off, and the whole movie thinks it's a lot more clever than it turns out to be. It wants to be The Matrix with Butler as Neo and Ludacris as Morpheus, but it's just a messy jumble of quick cuts, blood, and nudity.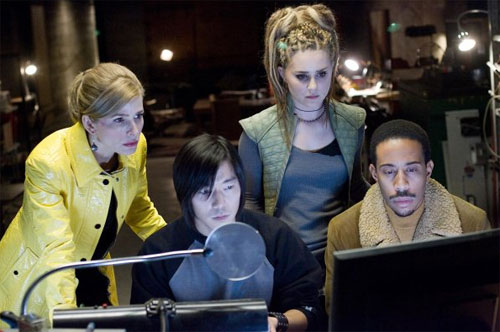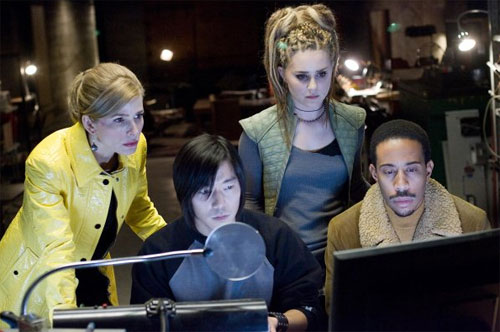 Gamer comes from the writing and directing team of Mark Neveldine and Brian Taylor, previously responsible for the two Crank movies, and soon to be at the helm of the DC Comics adaptation of Jonah Hex. If their writing is hackneyed and sloppy here, the direction is even worse. My biggest problem with the Transformers movie was the incessant close-up quick cuts in all the action scenes, preventing me from being able to figure out what was actually going on. Gamer takes it to the next level by expanding the tight and fast cuts from just the action scenes to the entire film. Even introspective scenes with Kable sitting and contemplating his incarceration are rife with wannabe-artsy extreme close-ups on his eye, then his hand, then the sand on the ground, then his ear… You get the idea. It's even worse when the action does kick in, and we're left with superfast and stylized cuts and pans with nary an establishing shot in sight.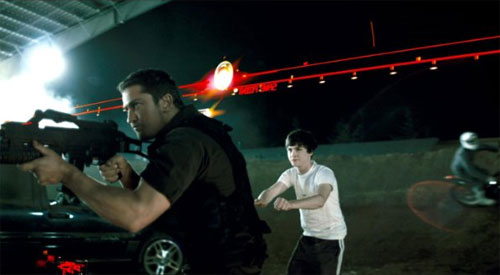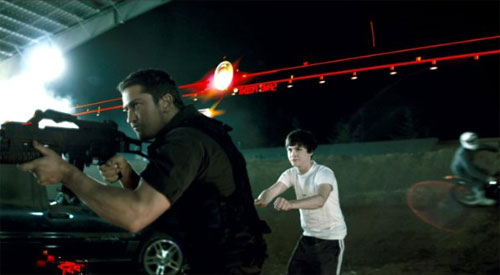 Interspersed with all the tight shots of peoples' eyes, hands, and ears, you'll also have a heaping helping of random viscera, boobs, crotches, and butts. Granted, a Second Life clone would hardly seem authentic without a little sexual gratuity, and no shooter game would be believable without some blood, but Gamer cranks the sex and violence knobs to 11 without having much substance to show for the results. The movie tries to point out the excesses present in internet and gaming culture, but the skin and slaughter come across not as a commentary on that but more as a lurid component of Gamer itself. In the end, the grotesquery is Gamer rather than the in-movie games it depicts.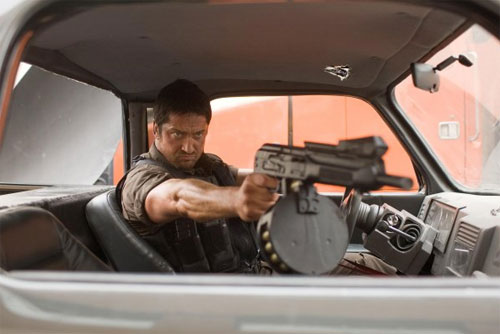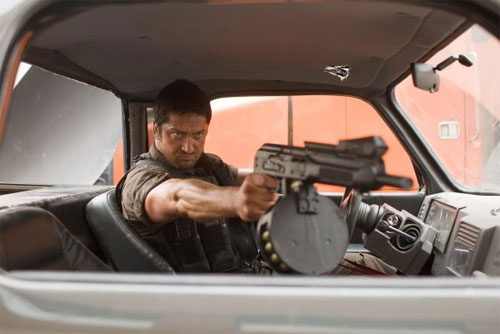 The amoral future of Gamer is a setting that would be perfect for a story that explores things like the nature of free will, human culpability, and the age-old science fiction battle of technology versus humans. All the pins are lined up, and there's even a great cast that would be capable of bowling a strike. Sadly, Neveldine and Taylor throw a gutter ball on this one, and it's all the more frustrating because of the huge amount of missed potential evident in the concept.
But hey, at least it has a dance number to rival Spider-Man 3's.
Movie Rating: C-