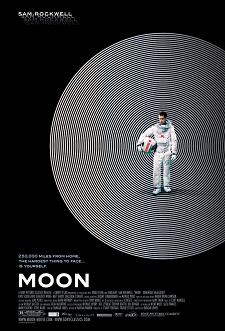 Moon
Starring: Sam Rockwell
Director: Duncan Jones
Distributor: Sony Pictures Classics
I'm not usually one to write movie reviews, but every once in a while a movie comes along that I just have to talk about. Moon is one of those movies. With all of the big budget films that come out in the summer, it might be easy to overlook a sci-fi flick that doesn't even contain explosions, but you'd be making a huge mistake.  On July 10th, Moon was given a wider release in the US, and hopefully there will be more expansion in the near future.  If it is not playing in your town, go on a road trip — I promise it's worth it.  I am warning you, from here on out there are some spoilers, although I have tried not to kill any major plot points entirely.
Moon has the heart of a classic 70's – 80's science fiction film, and even pays homage to those movies, but don't be confused: this is a fresh face for the genre.  The immediate setup, a man on a moon mining base, alone save for an assistant robot who is almost done with his three year contract, leads one to think "maybe I've seen something like this before." Gerty, the robot voiced by Kevin Spacey, first seems as though it may be HAL's not so distant cousin, what with it sneaking around making live calls back to Earth while the satellite communications are supposed to be down, and its screen displaying a creepy emoticon based on the social interaction it has with the main character.  Gerty turns out not to be sinister at all, but rather just following its programing.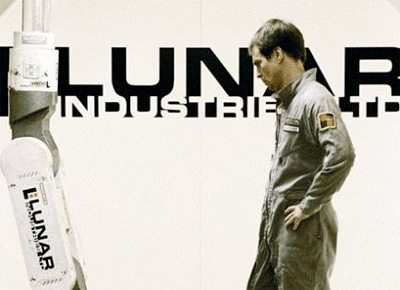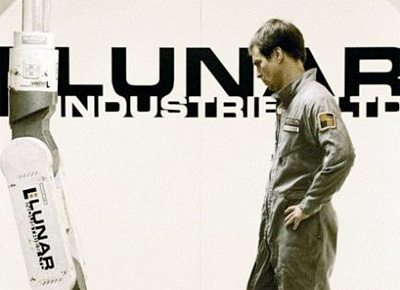 Sam Rockwell is amazing.  Really, what else can I say?  While there are other actors, and other characters, they take up maybe a combined total of five minutes of the movie.  As Sam Bell, Mr. Rockwell not only has to act alone, but act against himself.  I can't even begin to imagine how difficult that must be, and he pulls it off flawlessly.  I want to go on, but the part of me that doesn't want to give away too much is telling me to hold back.  Just know that I haven't seen such good acting in quite a long time.
I really appreciated the used of scale models for the lunar landscape and exterior shots.  CGI is nice and all, but in this case the decision to go without was what helped set the scene and feel of the movie.  If you want to pay homage to the classics of sci-fi, then CGI would make whatever you're doing just a touch too modern.  The set is minimalistic, which really highlights Sam Rockwell's acting because, really, he is the centerpiece of this movie and very little is there to distract you from that.
If you are a fan of science fiction, you will absolutely love Moon, and if you're not, you will absolutely love Moon.  It's hard science fiction and it's within the realms of the not so far off future so someone not acclimated to the science fiction genre won't have to suspend their disbelief too far.  It touches on issues such as identity, consumerism, and the human condition, all while not throwing it in your face.  This is a movie you will think of long after you watch it, and one that begs to be watched again.  Moon is my favorite movie so far of 2009.  Big budget blockbusters, the bar has been set.