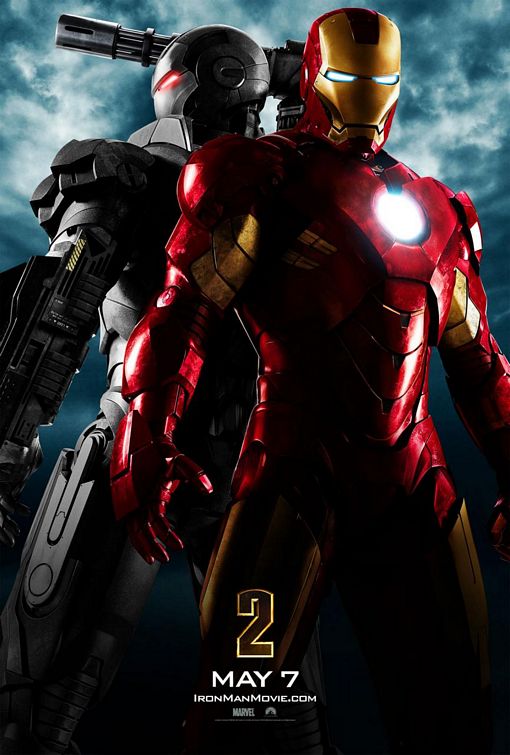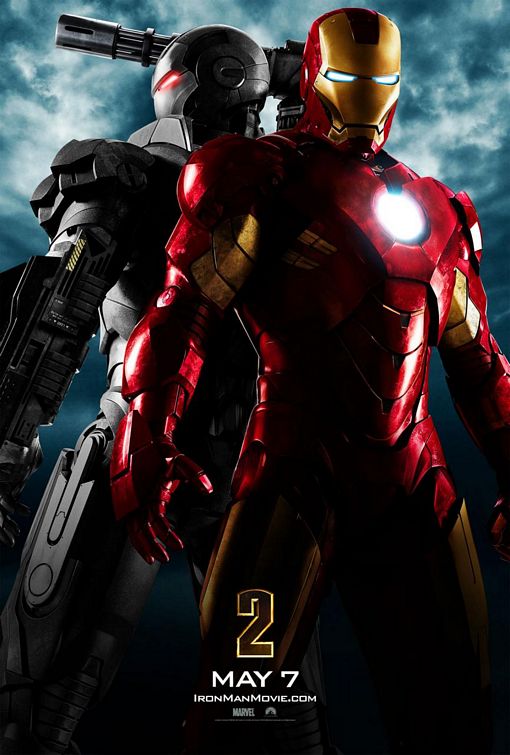 Review: Iron Man 2
Director: Jon Favreau
Screenplay: Justin Theroux
Cast: Robert Downey, Jr., Don Cheadle, Mickey Rourke, Gwyneth Paltrow, Scarlett Johansson, Sam Rockwell, Samuel L. Jackson
Rated: PG-13
I approached Iron Man 2 with a mixture of excitement and apprehension; I'd heard some not-so-flattering things about the latest installment in the Iron Man franchise, but still had high hopes given the star-studded cast and my undying love for Robert Downey, Jr. Thankfully, what I came to discover was a fun, if somewhat long, action film with a surprisingly complex plot and a cast of very interesting and diverse characters.
Robert Downey, Jr. delivers another excellent performance as millionaire genius Tony Stark and superhero Iron Man, effortlessly merging the character's wry narcissism and self-conscious affection with his stubborn resolve and somewhat eccentric nature. Gwyneth Paltrow also returns for Iron Man 2 as Stark's "assistant" and love interest, Pepper Potts, and Scarlett Johansson joins the two as undercover S.H.I.E.L.D. agent Natasha Romanoff.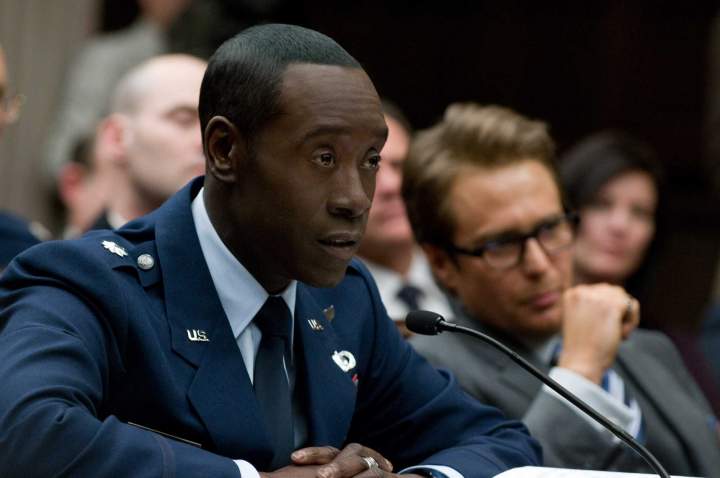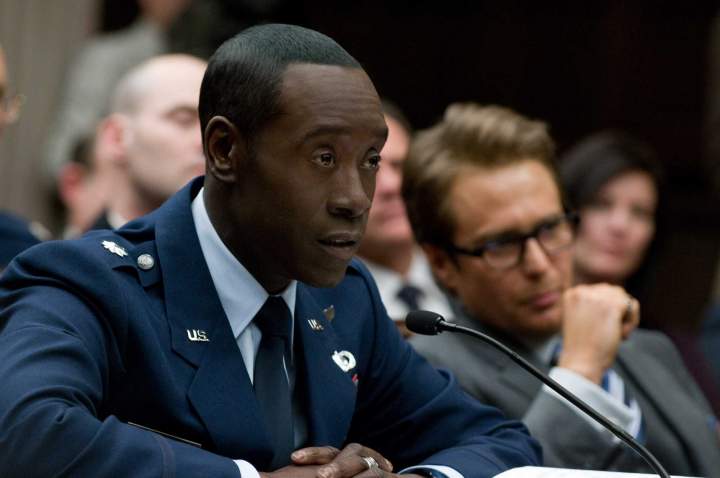 One member of the Iron Man cast that did not return for the sequel is Terrence Howard, whose role as Colonel James "Rhodey" Rhodes in Iron Man 2 is (thankfully) taken over by Don Cheadle. The replacement is a marked improvement over Howard's performance in Iron Man, as Cheadle portrays a much more three-dimensional version of the character. In fact, Cheadle is a key factor in making Iron Man 2 a successful sequel to the original film, giving Col. Rhodes much more personality as he makes the transition into the Iron Man "sidekick" War Machine.
It's debatable whether Sam Rockwell steals the show in Iron Man 2 with his performance as Tony Stark's main rival, Justin Hammer, whose unethical and somewhat ruthless nature will leave a bad taste in any audience's mouth, despite his charm (which, of course, pales in comparison to Stark's, much like his company's technology). Rockwell portrays the smarmy industrialist with gusto that will remind some viewers of his performance as Eric Knox in Charlie's Angels.
The debate over whether or not Rockwell steals the show in the film is due to the inclusion of another "villain": Ivan Vanko, a Russian physicist bent on destroying the Stark family's legacy after the perceived betrayal of his father by Howard Stark, Tony's father. The most interesting character in the film, Vanko is played by a heavily accented Mickey Rourke, who has established himself as a supremely talented actor time and again (most recently in the Oscar-nominated film The Wrestler).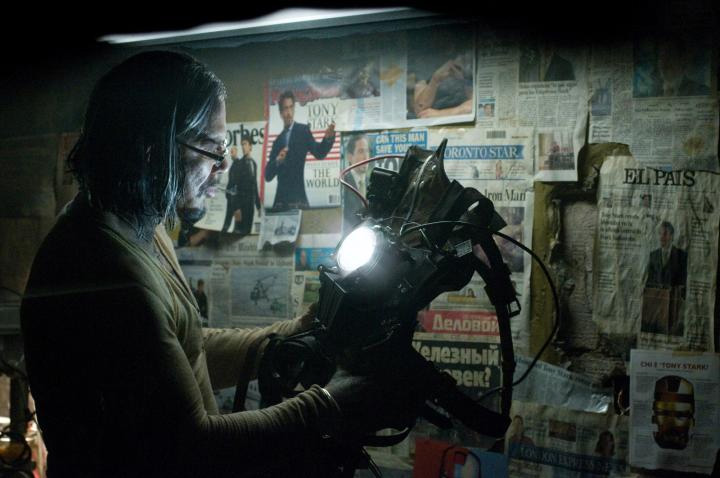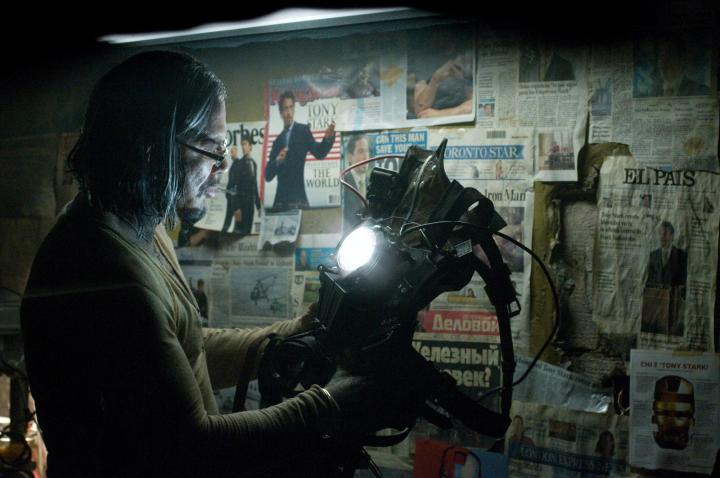 Rourke delivers an excellent performance as the brilliant Russian physicist, hell-bent on revenge at any cost. In fact, Vanko's story will garner a degree of sympathy from the audience and may even have some viewers questioning whether he does in fact fit the bill as far as the villain stereotype goes. Like any good big-budget superhero action movie, Iron Man 2 dispels any doubts about Vanko's character by the time the final credits roll, but hopefully his involvement in the film will leave audiences wondering if the difference between Vanko and Stark really is nothing more than a few chances of fate.
And the film will allow audiences to do such contemplation, if they so desire, because Iron Man 2 is more than a Michael Bay-style amalgamation of action sequences and explosions, actually attempting to address the ideas of human mortality, legacy, and ethics (although not in a very in-depth manner — after all, it is a kickoff for the summer blockbuster season) as Tony Stark struggles to deal with his seemingly imminent demise, pressure from both the United States government, which seeks to control the "Iron Man weapon," and his main rival, Hammer, and several startling realizations about his father, Howard Stark (John Slattery).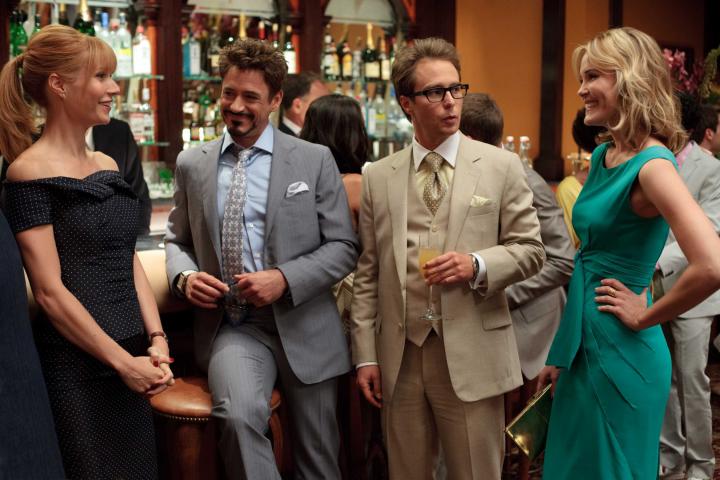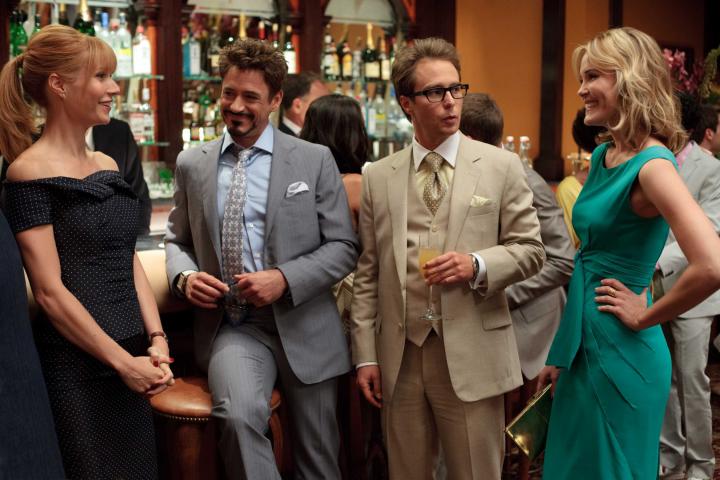 Unlike many blockbuster sequels, Iron Man 2 doesn't try to do too much, weaving together a varied cast of characters into a coherent and entertaining storyline. The film clocks in at 124 minutes, a little long for my taste, but nothing a comfortable seat can't rectify. Viewers looking for an action-packed series of explosions and mass destruction might be somewhat disappointed at the amount of exposition and story development that takes place, but I applaud the film for taking the time to have, explore, and maintain a well-conceived plot. I highly recommend that everyone check out Iron Man 2, if not in the theaters then definitely once it is released on DVD. It's well worth the time.  
Rating: 3.5 / 5 Stars