The second part of John's look back at 2008 is here with his take on the biggest happenings in the world of movies. If you missed his top TV picks of the year, you can check that out here.
Double Whammy Downey Jr.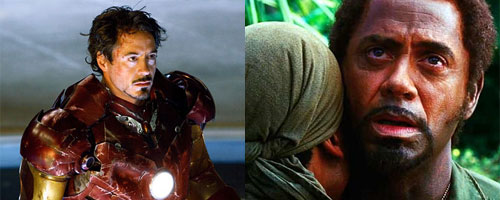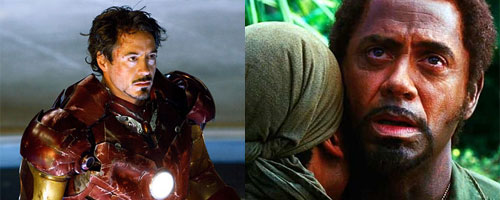 Time was, Robert Downey Jr. was the resident bad boy of the independent film scene, earning considerable prestige in a respectable array of films. What we didn't anticipate was that Downey, Jr. was going knock us for a loop not once, but TWICE in the same summer, and score a Golden Globe Nomination to boot. With Iron Man, Downey teamed with Swingers director Jon Favreau, and the two performed the Herculean feat of making us believe that an arms manufacturer could grow a conscience and create a killer suit to go with it. Downey injects his own singular charisma into the character of Tony Stark and gives us a one-of-a-kind secret identity to go with the super hero. But what Downey, Jr. had in store for us next was, for lack of a better word, shocking. In the Hollywood satire Tropic Thunder, Downey broke racial taboos by playing a hardcore method actor from Australia who undergoes race change surgery to play a black soldier in a Vietnam war epic. Playing the role proved Downey, Jr's. daring, and as a result he scored a Golden Globe nomination for his performance.
Twilight: The Battle of the Sexes Grows Fangs!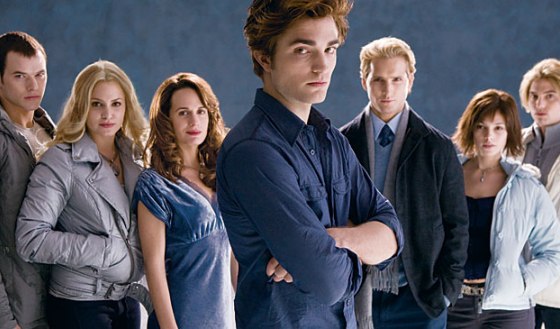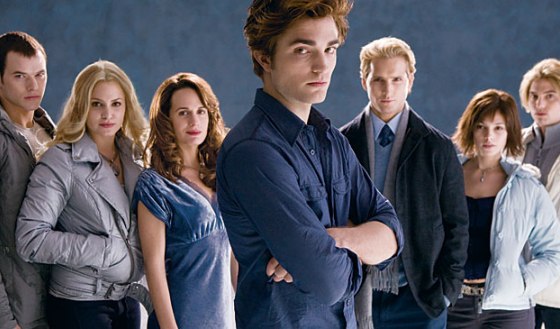 Much like the vampiric protagonists of Stephanie Meyer's teen romance novels, the Twilight phenomenon snuck up on us and struck without mercy. Soon the fairer sex had something to fangirl about, and a terrifying rift was created between girlfriends and boyfriends. Girls squeed like teenage banshees at the delicate yet piercing features of Robert Pattinson, and death wished Kristen Stewart because she couldn't act her way out of a paper bag. Ironically the guys could agree with the latter point. On the masculine side, men strove to distance themselves from Twilight to the point where they became needlessly aggressive. Deciding to ignore my reluctance, I gave Twilight the benefit of the doubt and braved the teeny-bopper swarm. Guys… All I can say is that your fears of emasculation are unjustified, and there is actually a lot to like in the story. Gentlemen, we just discovered how it feels when our girlfriends have to watch us drool over Megan Fox in Transformers (or in my case Emma Peel in The Avengers). A bit of advice for you insecure males: If you love your woman, get in the car and take the ride. Sometimes you'll be surprised by where you end up. That, and feel fortunate that they're not forcing you to watch the remake of The Day The Earth Stood Still.
The Dark Knight: We've found God, and he's Christopher Nolan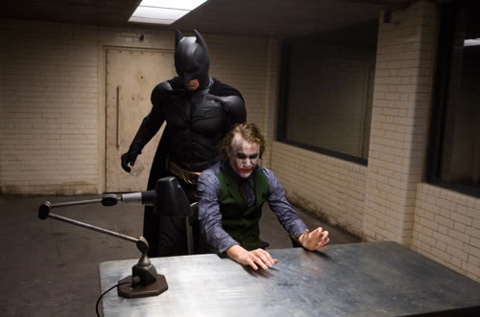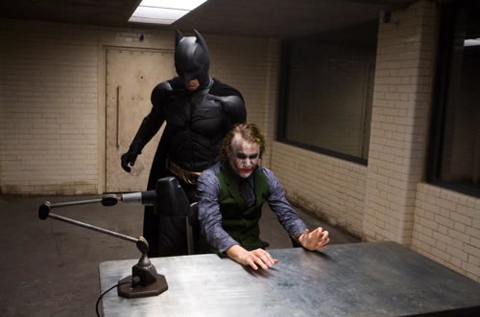 Christopher Nolan raised the bar impossibly high when he reinvigorated the Batman franchise in 2005 with Batman Begins. Seriously, how could he top it? Well, Christopher collaborated with David S. Goyer and his brother Jonathan to write the most complex script to ever be written for a superhero movie. The story pushed the boundaries of the world of Gotham City by steeping it in a world that feels totally real. Batman is now less of a glamorous hero figure and more of a hardcore down-to-Earth crimefighter who has more in common with Daniel Craig's James Bond than he does with Superman or Spider-Man. This Batman has conflicts. How does he fight crime by the rules when his opponent has no rules of his own? Nolan's vision of The Caped Crusader is as much a psychological study as it is an intense crime drama on a par with Scorsese. It's always been a pipe dream that a superhero movie could ever be considered awards material, but after you watch The Dark Knight, you realize that there are always exceptions to the rule.
Hulk Smash? Yes, actually, he finally does!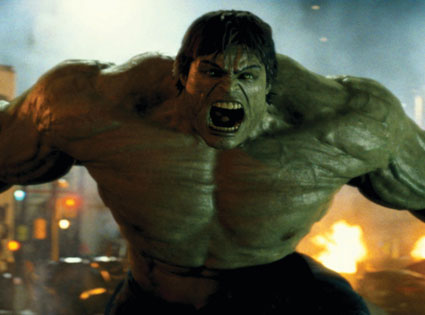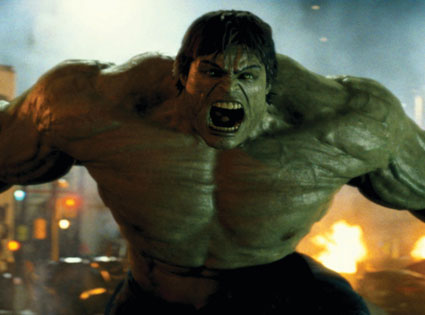 As opposed to seeing green, Ang Lee's prior film adaptation of The Hulk had us seeing red. Lee's film was long winded, anticlimactic, and on the whole underwhelming. It was a shame because the cast was actually in top form. Suffice to say Ang Lee left us quite jaded towards the Mean Green Dude. So much so that when the newly formed Marvel Studios announced that they were going to give The Hulk another chance, all we could do was utter "meh" under our breaths. First impressions of the film were also not very inviting when it was announced that Transporter director Louis Leterrier was going to direct it. All I can say is say is that after seeing The Incredible Hulk, I ate my words, and not even ketchup could make them taste better. Leterrier and Edward Norton were able to find the right balance of bone crunching action with the humanistic drama, the two essential components which make The Hulk an interesting character. Other bonuses include the execution of The Abomination, chillingly played by Tim Roth, and the foreshadowing of The Leader in a subsequent film. Marvel Studios had an extremely strong start this summer with Iron Man and what we didn't count on was that we were going to get both film series linked together. The epilogue of The Incredible Hulk had our jaws on the floors as we now have discovered that Marvel Studios has a bigger plan on the horizon.
Tragedy: Ledger's Last Laugh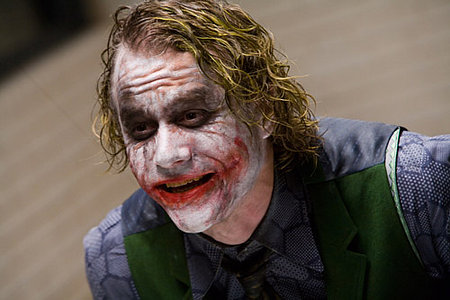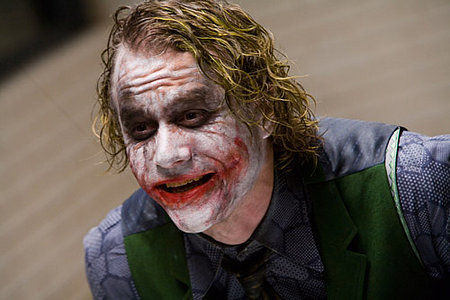 For me, Heath Ledger always had an iffy place in my consciousness. His track record leading up to Brokeback Mountain consisted of plethora of films that could only but described as lackluster. Fortunately what did stand out about those films was Ledger himself. I guess my feelings stemmed from the sadness that he was wasting his talent. So I had no problem with him daring to play a gay cowboy (sans pudding) in Brokeback. It meant that he was finally trying to rise above his stardom status. What we didn't expect was that he was going to be cast as Batman's ultimate nemesis in The Dark Knight. When asked why Ledger was cast as The Joker, Nolan quipped, "because he's fearless." We didn't believe him, but when the viral campaign ads started popping up all over the internets we were chilled by the visage of a Joker with crude makeup smeared onto his face with utter carelessness. We were scared even more by the self-inflicted scarring on his face. In the months leading up to the films release, we were bracing ourselves for the most uncompromising portrayal of The Clown Prince of Crime. Unfortunately Ledger would not be there to witness the impact his performance had. In late January Ledger died in his sleep of an accidental prescription overdose. Ledger's death made his performance as The Joker more than just a high profile gig. It became a testament to his talent and to his legacy. Ledger's commitment to his craft is evident in every frame that he's on the screen in The Dark Knight. He elevated The Joker to a level on par with Anthony Hopkins' performance as Hannibal Lecter in Silence of the Lambs. The Joker finally became one of the great cinematic villains of all time, and Ledger's performance will put him amongst the greats who were cut off in their prime but left us something to remember him by.