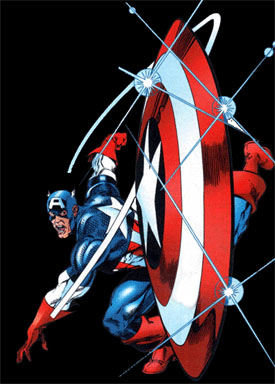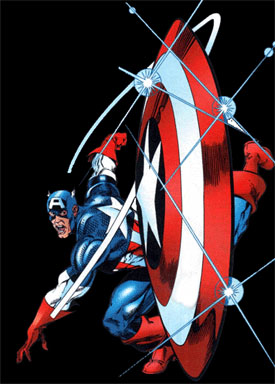 The fine folks at CHUD spoke with Kevin Feige, the head of Marvel Studios, this week, and he dropped a few interesting tidbits about the plethora of upcoming comics-to-film adaptations that are happening. Among the notable hints and facts are:
The Captain America movie will be set during World War II and will be called The First Avenger: Captain America.
Captain America, Thor, Iron Man, and the Hulk are confirmed as "core members" of The Avengers.
A director for the Thor film will be announced by the end of the summer.
Feige strongly hints that the Mandarin will indeed be the main villain for Iron Man 2.
It sounds like Marvel is committed to making a cohesive superhero movie universe, which is exactly how they should be approaching these films. The two Iron Man movies, The Incredible Hulk, the Cap film, and Thor all will be leading up to the release of The Avengers. If the hype and excitement around the first Iron Man is any indication of what's to come, we can expect huge things for Marvel in the next few years.
Source: CHUD