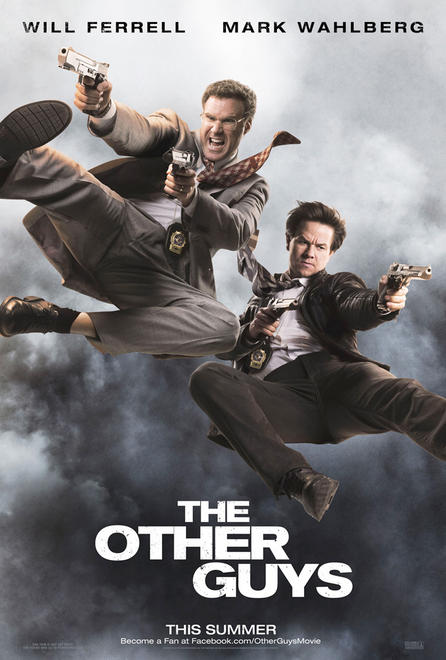 Director: Adam McKay
Screenplay: Adam McKay and Chris Henchy
Cast: Will Ferrell, Mark Wahlberg, Michael Keaton, Eva Mendes, Steve Coogan, Ray Stevenson, Rob Riggle, Damon Wayans Jr., Samuel L. Jackson, Dwayne Johnson
Rated: PG-13
I'm kind of confused as to how I ended up seeing this film in theaters. I've never seen an Adam McKay movie (Anchorman, Talladega Nights) in theaters and I don't care for Will Ferrell's brand of humor ("yelling things is funny"). But for some reason, I decided to slap my money down and see it, and I'm glad I did.
Ferrell and Wahlberg play Detectives Gamble and Hoitz, two of the biggest losers on the NYPD, overshadowed in every possible way by two super cops played to perfection by Samuel L. Jackson and Dwayne Johnson. Gamble enjoys the world of paperwork, but his partner, Hoitz, dreams of being the next super cop. Needless to say, Gamble and Hoitz bumble and stumble onto a large financial scam that involves murder, cover-ups, and accidental bribes providing them with the chance to become the stuff of legend.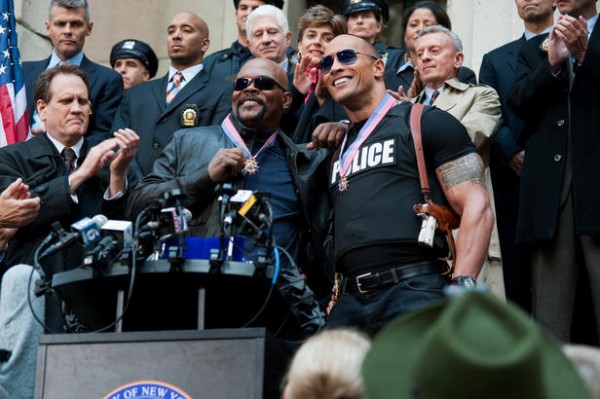 The explosive and impressive action sequences look like something you'd expect to see in any summer movie blockbuster, and they do a terrific job of framing the jokes about how explosive and impressive action sequences often are in any summer movie blockbuster. The jokes keep coming through out the movie, even when it lags toward the obvious conclusion. Make no mistake, The Other Guys isn't trying to break any new ground, but is the first to point that out.
The jokes work for the most part because of the impressive cast. Jackson and Johnson are channeling Tango and Cash. Ferrell is the straight man and surprisingly subdued for the first part of the movie, making his character's arc something of a change from the previous collaborations with McKay. Wahlberg once again proves he has amazing comedic timing. If you liked him in The Departed and The Big Hit, you'll probably like him in this as well. Gamble and Hoitz have so many threats and dialogue exchanges that are just hilarious, I wouldn't be surprised to see them pop up on YouTube as clips (Look for the lion/tuna bit at the beginning).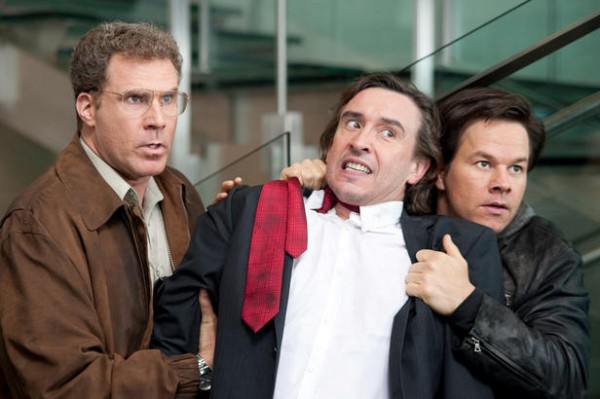 The supporting cast is also impressive. Steve Coogan steals every scene he's in (no real surprise there) and Eva Mendes's character is herself one of the better gags in the movie. Rob Riggle once again plays Rob Riggle in yet another supporting role and Michael Keaton pops up as the police chief (with an amusing second job) dealing with the antics of Gamble and Hoitz. Perhaps the biggest disappointment of the movie is Ray Stevenson. It pains me to say that, as Stevenson was brilliant on Rome and he's my favorite of the Punisher actors (Suck it, Dolph Lundgren!), but I take refuge in that it's not really his fault. He's not given much to do except look menacing and he does that very well.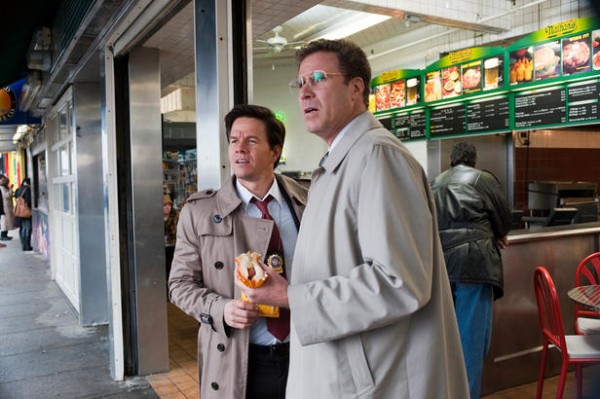 Perhaps the biggest failing of The Other Guys is pacing. I've noticed bad and downright awful pacing in Adam McKay's previous films (I've still never been able to finish Talladega Nights for that reason) and it certainly doesn't improve here. It runs along smoothly for the first hour and then it slows down, speeds up, slows down, speeds up… right up until the end. The quality of the jokes and the banter between Ferrell and Wahlberg keeps sloppy direction from being a huge problem, but it's still quiet noticeable. Another odd thing is the surprisingly odd animated end credits that dwell on the current financial crisis, Bernie Madoff, and how rich the rich are versus how poor the poor are. Even though the movie is about that style of white collar crime, it still seems to be a bit too serious in tone considering the movie.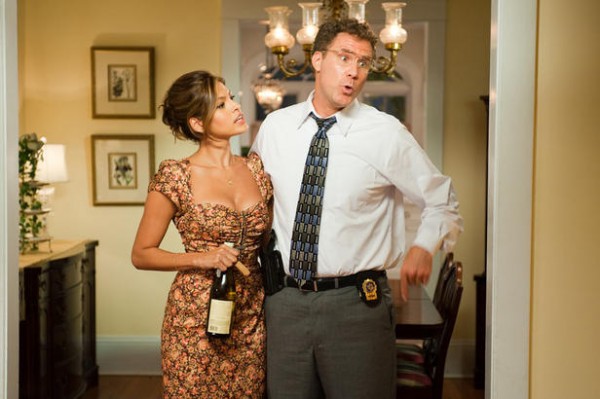 It's nice to have a straightforward wacky comedy every few months (the last one along those lines was Hot Tub Time Machine), and if that's what you're looking for, then The Other Guys is probably right up your alley. Whereas it might not be cinematic gold, I enjoyed it, laughed my butt off in quite a few parts, and will probably watch it again. Oh, and stick around after the credits for an extra bit. Now if you'll excuse me, I have to Lundgren-proof my house.
Rating: 4 / 5 Stars