Part One of three sets of quickies to be released this month, then I'm mostly going to focus on the podcast for a bit. But be sure to keep an eye on my Twitter and Facebook pages for any development between now and January.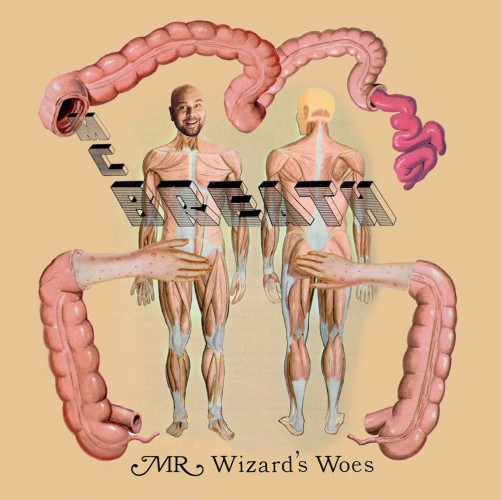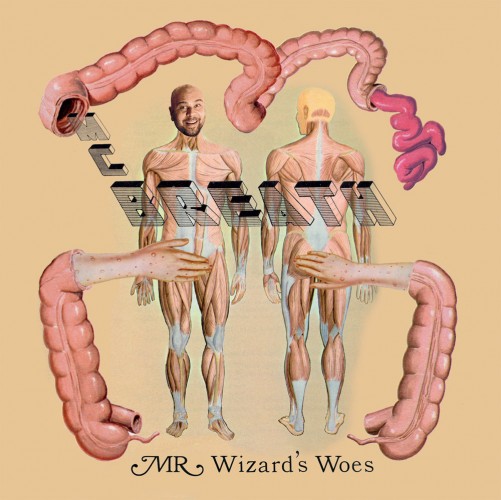 Once again, MC Breath delivers an eclectic blend of weird (and often obscure) samples mixed with a completely unique style of rapping. I suppose that could sound like a backhanded compliment, but I happen to like his style, so it's not intended as such.
On the album, Breath explores such diverse topics as Condoleeza Rice's role in the Iraq war ("Condoleeza Rice"), jerky celebrities ("Matthew Broderick Killed Some People" and "Charles Grodin Is a Complete A**hole"), the effects of social media ("There's No Social Media in the After Life"), and donuts ("Donut Day"). So… his usual mix of the high and the low in culture.
Whenever I mention MC Breath, I always have to make sure that I mention that he's pretty definitely not for everyone. His brand of humor could easily offend some, but it's also clear that he's just having a good time. I suppose it says something about my own sense of humor that I immediately had to listen to his newest release as soon as he sent it to me, despite the fact that there are plenty of other releases that I still haven't managed to listen to. If you've liked his previous release, you'll like this. And if you haven't, this won't do much to convince you. But if you've never checked him out before, this is as good a place to start as any. Well, it's probably a better place to start than listen to someone else's album, but I think you know what I mean…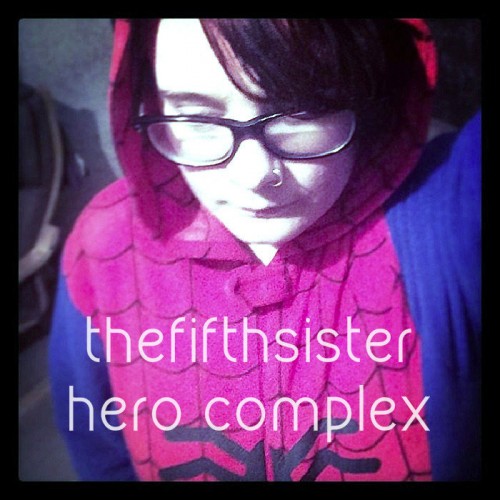 With her third EP released this year, TheFifthSister presents me with a conundrum. I know her music will be on my list of favorites for the year, but which one do I pick? Or should I "cheat" and include them all? Well, this release doesn't make that choice any easier on me, which I suppose is a good problem to have since it means more great music from Lauren.
Like all of her other EPs, Hero Complex weighs in at just four tracks. And they're all great. I was a fan of Warehouse 13 for a good chunk of its run, so I can totally identify with "I Want to Be an Agent." It would be fun to have those kinds of adventures, although honestly I'm probably not cut out for that kind of work. Maybe I could do Artie's job. And then there's "TPTB…. This Is Our Song," about the cancelling of our favorite shows. A painful experience to be sure! Rounding out the EP are the title track, a song about longing to be a superhero, and "Lost at Sea," which is about a comic of the same name by Bryan Lee O'Malley. I've never read it, but if it's anything like the song it inspired, I'd like to check it out.
As always, TheFifthSister packs a lot of greatness into just a few songs. Go grab it now!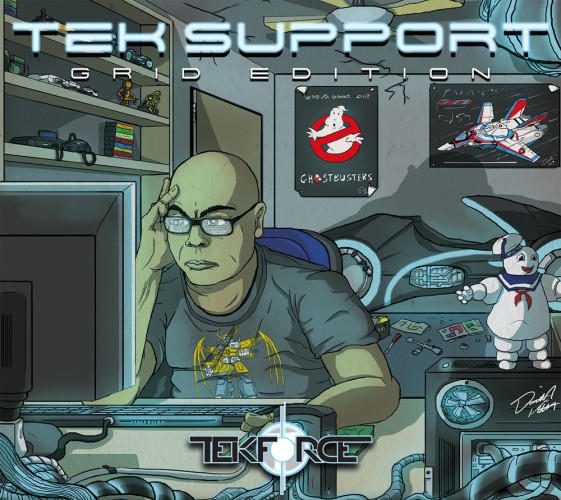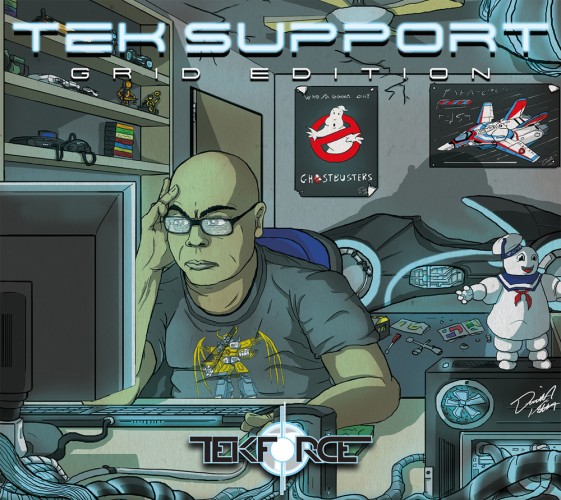 TekForce's debut solo album really showcases his love of video games with a great flow and nice mellow beats. It's clear he's been in the game for over ten years, despite only just recently releasing a full album.
The track "Level Up," which I previously featured for its video, gets a couple of different remixes on the Grid Edition (there's also a regular version with two fewer tracks), one by Klopfenpop and the other a two-player version featuring Alcatraz Electro. The original was good by itself, but the new versions make it even better. A similarly video game-inspired track is "Ode to the Retro," which celebrates not just old school video games (TekForce must be close to my own age based on his references) but plenty of other pop culture stuff as well.
Probably my favorite track from the album would have to be "Heaven's Lost Property" (ft. Shubzilla, NuyoRiquena, and Mic Most). It's a story about meeting a literal angel in a bar. Although, perhaps she wasn't truly an angel; perhaps there was a bit too much drinking going on. Anyway, it's an awesome song with a rather interesting and unexpected sample in it.
I mentioned before that I'm seeing a lot of growth in the nerdcore scene lately, and TekForce is another of the artists that I think shows this. I would definitely recommend picking up the Grid Edition of the album; it's only a couple bucks more and comes with the two-player remix of "Level Up" as well as the fantastic "Devastator."