For this month, I'm going to add something a little bit different. I've already expanded this list to include individual singles that I wouldn't otherwise get a chance to feature, so I've also decided to start including EPs on occasion as well. Sometimes I just don't quite have the time to write a full review for the shorter stuff, but I want to promote it nonetheless. This seems like a pretty decent compromise, I think.
And if you haven't yet checked out the Fandomania: Geek Music Facebook page, you missed a bunch of videos that I haven't posted here at all. So check that out, then come back here and take a look at this list!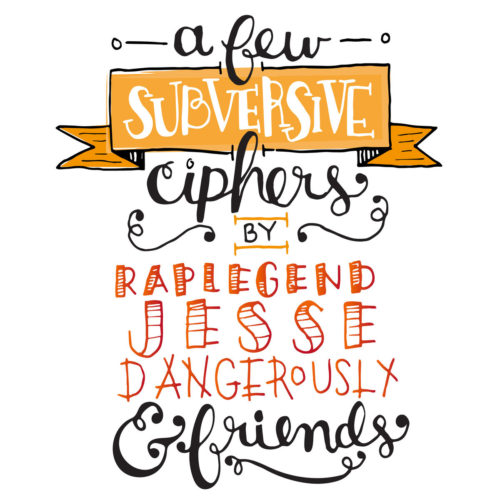 Let's start off with those EPs. First up, we have a "cassuple," a cassette "quadruple," with four songs from three different artists. Yup, it's available as an actual cassette, plus there's a lyric 'zine with some really cool stuff inside. Two tracks are by Jesse Dangerously, the main creator of the EP: "A Secret Gay Film on its 30th Birthday" (about Labyrinth) and "Coming Out Wrong" (an updated version of his Fun Razor track that originally used Tribe One's beat from "Different"). There's also Batya the Toon's Sandman-based track, "Creatures of Dream" as well as The Mighty Rhino's "Complicated Life."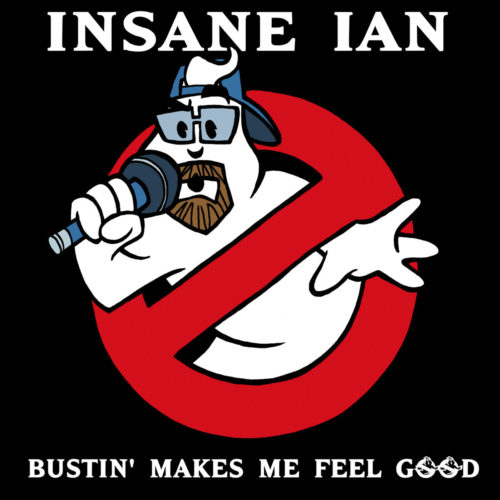 I may not have been a fan of the new Ghostbusters movie (I just didn't find it funny, but I'm super glad that it's inspiring so many young women in particular), but I'm always a fan of new music by Insane Ian. This EP features a cover of the Run DMC song from the second movie with Devo Spice and the great Luke Ski plus a couple of originals by Ian and also Ben Stahl (the only one that warrants an explicit tag).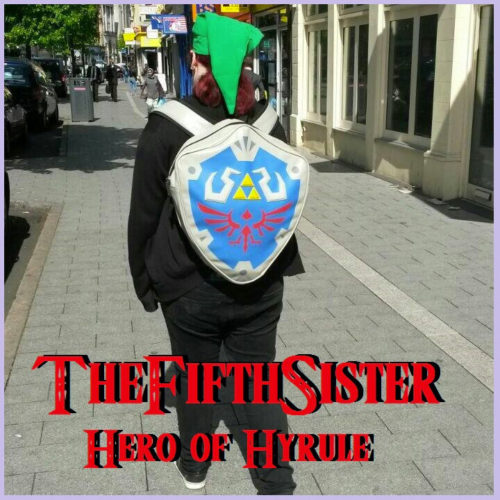 And speaking of being a fan of an artist's music, TheFifthSister also has a new EP out. It's only three songs long this time (covering Star Wars, Zelda, and Warehouse 13), but as usual they're all really great. And, hey, be sure to support her over on Bandcamp; as of this writing, I'm the only one listed as having done so!
The three songs above all come from the upcoming Nerdcore Absolution Volume 3. Skyblew's track is about the PBS show Hey, Arnold!, Ish1da's is based on One Piece, and Wreck the System's comes from Reboot (it also has a video). Check 'em out!
TekForce – "RetroDreaming"
TekForce gives us a preview from his upcoming Album, "Server Crash pt. 1," which will be out September 29. The beat has a different feel from his usual stuff, but the retro gaming and cartoon references are exactly what we've come to expect and love from Tek. I'm looking forward to hearing the whole album!
Icarus Craft Makes History: First Phonographic Record Played In Space Complete Mission
This pretty definitely falls into the "because we can" category, but it's still just so cool. Over at Third Man Records, they decided to send a record player to the "edge of space" (actually, not really even close, but whatever) while playing an album. The tech that went into this is just insane; just read the YouTube description. And the reason I included it here is because of the choice of song that was played: "A Glorious Dawn" by Symphony of Science. An impressive feat, for sure!
Bedford Level Experiment – GeekFest 2016 Live Set
Bedford Level Experiment recently performed at Thunder Bay's GeekFest and posted their full set. Sometimes the audio can be a bit difficult to hear fully due to outside noise, but it's generally quite good. It's also a perfect introduction to their music if you still haven't checked them out after Robin's appearance on the podcast.
Mikey Mason – "Upside Down"
If you've been living under a rock and haven't watched Stranger Things yet, perhaps this Mikey Mason track will finally convince you (no spoilers!). And if you have seen it, you'll appreciate the track even more!
Sci-Fried – "Go Pokémon Go!"
OK, I just teasingly accused people who haven't watched Stranger Things of living under a rock, but I haven't played Pokémon Go, so I guess I'm living under a different rock. But I did watch Pokémon back in the day, so I do get the references in this song at least. I suppose I should probably play it at some point, though, since everyone else I know seems to be doing it…
MC Lars and Spose – "Pokémon Go Rap Song"
Of course, there are some definite negative effects to playing Pokémon Go as well, as MC Lars and Spose remind us in this tongue-in-cheek track.
Meri Amber & Kraken Not Stirred – "Brain in a Tank"
I really need to check out more of Meri Amber's work. I love what I've heard so far, like this collab with Kraken Not Stirred. For the record, I'm totally Team Cyber Wombat for sure.
bedford level experiment
,
Insane Ian
,
Ish1da
,
Jesse Dangerously
,
kraken not stirred
,
Lists
,
MC Lars
,
meri amber
,
Mikey Mason
,
Sci-Fried
,
skyblew
,
spose
,
tekforce
,
thefifthsister
,
wreck the system