Since I'm going to be doing a podcast episode of artists' favorite Halloween songs, I'm not going to do a Halloween list this year (though I will feature stuff on the Fandomania: Geek Music Facebook page). But this list includes some good stuff to add to your Halloween playlist nonetheless.
TheFifthSister – "The Zombie Song"
Like TheFifthSister's cover of the PDX Broadsides' track which features her playing the drums. Cool!
Smashy Claw – "The Blob that Ate Everyone"
Or this one from Smashy Claw. The title (which is a reference to a Goosebumps book) pretty much sums it up right there. Scary!
Robert Lund and Spaff.com – "The Donald Trump Club March"
Speaking of scary… I try not to get political here, but the possibility of a Trump presidency is pretty scary. This video from The FuMP sums that up quite nicely.
Abney Park – "Airship Pirates"
I first mentioned this a few years ago on Talk Like a Pirate Day, but now Tigermoth Productions has created a semi-official video for it. Very nicely done!
Wordburglar – "Channel Halifax"
But now let's move away from the scary and just chill with Burgie. With the visuals of Halifax, now I get far more of the references in this song!
Ambush Vin – "Geeked Out"
Fellow Sith Lord, Ambush Vin, brings us his geek anthem from various venues rather appropriate to geeking out. Awesome!
Koo Koo Kanga Roo (ft. Frank Turner & The Sleeping Souls) – "Spread Your Wings and Soar"
As if Koo Koo Kanga Roo couldn't get any cooler, they quite literally jump out of an airplane for this video. That's some pretty amazing commitment right there!
Sammus (ft. Homeboy Sandman) – "Weirdo" (Explicit)
Holy cats, you guys, Sammus was featured on NPR! Her paean to geeks, introverts, and just plain weirdos (with a definite political message as well) was a Song We Love on NPR Music. How awesome! I'm so looking forward to her first release on Don Giovanni Records, Pieces in Space. I've already pre-ordered my opaque blue vinyl version.
Meri Amber – "Friend Like Me"
Meri Amber's female Australian genie version of this song from Aladdin is, of course, awesome! Also: fezzes are cool!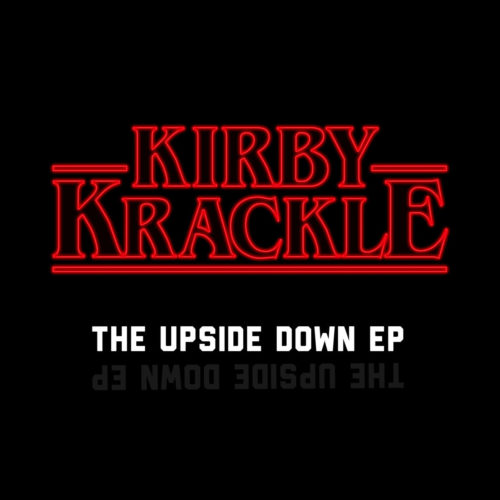 Kirby Krackle. Stranger Things. What more info do you need? Go download it now! It's completely free!
TekForce – "011"
Speaking of Stranger Things, how perfect is this? 80s-influenced TekForce released a track about Stranger Things, too! Seems like everyone's getting in on it! If you somehow missed this when it was released, check it out post-haste!
Richie Branson (ft. Kadeshflow and EyeQ) – "11 AM Before Deadline"
It's been awhile since we've heard from Richie (for good reason, as the beginning of this song hints), but this upcoming track from From the Underground to the Stars shows we're going to be rewarded for our wait. I just hope all went well with his recent surgery. Be well, Richie; we're all behind you!
Abney Park
,
ambush vin
,
Kirby Krackle
,
Koo Koo Kanga Roo
,
Lists
,
meri amber
,
Richie Branson
,
robert lund
,
Sammus
,
smashy claw
,
tekforce
,
thefifthsister
,
wordburglar