Well, geez, it turns out that trying to write reviews, create a podcast (the next two of which will be just me talking about Christmas music and a year end round-up), and also somehow grade all of my students' semester work isn't nearly as easy to juggle as it might sound. Expect more content in January, including some full reviews, but for now let's check out a pretty eclectic list of interviews, albums, music, and videos.
neon shudder – Cadence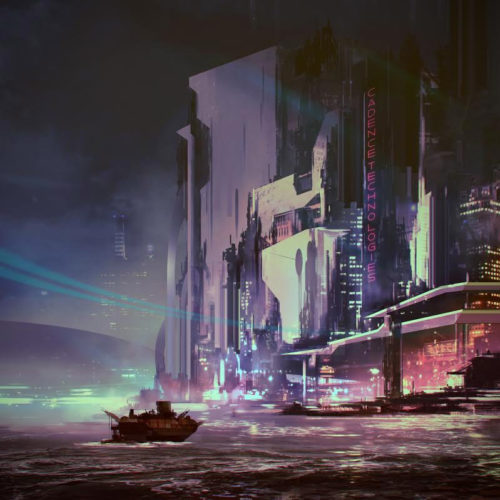 If you're a fan of synthpop and / or cyberpunk (and, really, who isn't?), this album from neon shudder (who was also a recent guest on the podcast) is for you. People often say that they've created a soundtrack for a story that doesn't exist. Well, jhm of neon shudder has done one better: he not only wrote the album, he also wrote the story that goes with it. Each track is based on the story of Cadence, the fictional man-made island city that's located off the coast of New York. It's an incredibly technologically advanced corporacracy officially recognized as its own independent nation.
Within the setting of Cadence, the Go! Group, an elite squad of highly specialized private investigators, is hired to find a series of murders of top Cadence AI researchers. Surprisingly, their first lead is the voice of the son of Cadence's CEO, a man who has been in a coma for years. Obviously things are not as they seem in Cadence, as the group quickly learns. It's a well-set-up story that keeps you reading to find out what exactly is going on. I won't spoil the ending, of course, but I will say that the sequel is coming out in January, and I'm quite looking forward to reading the story (I've already heard the music since jhm gave me a preview copy, and it's just as good as this one).
If you want to just a small taste of the musical component of the album before you dive into the whole thing, check out the track "Follow the Trail of Blood." You won't be disappointed.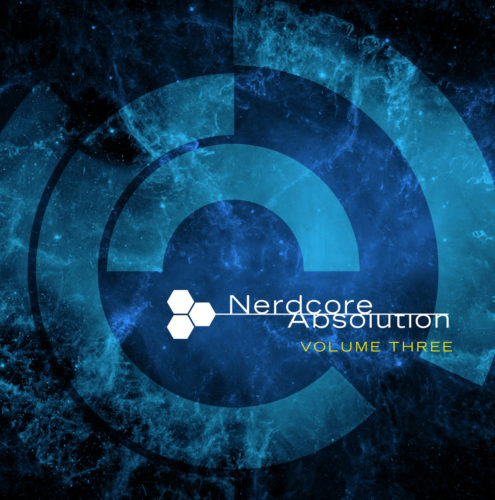 The third volume in the Nerdcore Absolution series once again features some pretty great artists with songs about various cartoons and anime. I've already mentioned several of them here in the past, but the full album has finally been released. Surprisingly, however, I actually haven't seen any of the properties that the songs are based on (and, yes, that actually includes Hey, Arnold). So while I can't comment on the lyrical content, I can mention a few tracks that stand out musically.
Shubzilla makes an appearance with a track based on Ranma ½, "H.O.B.O." Of course she completely kills it vocally, and now I really wanna actually watch the show (it's one that I've been wanting to catch for a while now, this just adds in that little bit of further enticement). I also love Ultraklystron's FLCL-based track, "Nandaba," which is one I mentioned previously. Another new one that's really great is "Hunger" which features EyeQ, TekForce, and Kadesh Flow, so of course it's going to be awesome. As far as I can tell, it's not based on a specific property, but each rapper truly showcases his talents quite effectively.
If you want more information about this series of compilations, be sure to check them out on Facebook and Twitter as well as listening to them on Bandcamp. Even if you're not a fan of the shows represented here, you'll definitely find something to love. I know I did!
Aramis – "Spike Spiegel" (Explicit)
Speaking of that compilation, here's another video from it, this one by Aramis. It's about Cowboy Bebop and features various clips for the video. One of these days, I really need to sit down and watch the show. It looks really cool. Hmmm, maybe I need to make the songs on the compilation my true indoctrination into anime. Of course, that assumes I find the time to do so…
Geek E Inc. Interview with EyeQ
I don't think I've ever featured video interviews on any of my lists before, but this is a good one to start with. Videoed at NYCC 2016, the interview goes in some directions that I didn't when I talked to EyeQ back in July. If you want some more insight into this amazing performer, be sure to check this out.
The Abnormal (Ambush Vin, Aramis, Rhyme Artist, and Tekforce) – "Rogue Squad: A Star Wars Story"
Just look at that line up of artists on this Rogue One-inspired track. Yeah, it's just as good as you'd hope it would be (and no spoilers for the movie — although maybe some sly references to the comics and other canonical stuff).
More or Les – "Cuppa" (Explicit)
The music of More or Les may not be everyone's cuppa, but that's OK. We don't all have to like the same stuff. So keep your stupid YouTube comments to yourself. Expect a full review of Les's latest very soon!
Lipstick – "Cha La Head Cha La"
If you're a Dragon Ball Z fan, you'll already recognize what this is. If not (like me), it's the theme to the show. But with way more glam than the original. Gotta love Jace's (from Nuclear Bubble Wrap) pink hair and top hat, too!
Bad Lip Reading – "SEAGULLS! (Stop It Now)"
I fully realize this video doesn't need any help from me promoting it, but if somehow you have missed this, and you're a fan of The Empire Strikes Back, you really need to see it. I can definitely visualize Yoda waving his stick around on a beach somewhere and yelling at seagulls. Totally seems legit. Hysterical!
Nuclear Bubble Wrap – "So Many Fwends"
OK, maybe I'm a bit late on sharing this one since it's more Halloween-themed than Christmas-themed, but I suppose creepy guys can show up at any time, right?
Smashy Claw – "Bloviating in the Wind"
Like in this song… How in the heck did we end up with this man as our president? All he does is spout off nonsense, saying whatever pops into his head. I just don't get it…
MC Breath – "America Is a C***" (Explicit)
Speaking of the recent election, this pretty much sums up my views. I'm so hoping that this will be irrelevant by the time the list goes live, that somehow sanity will prevail and the winner of the popular vote will somehow come out on top, but I'm not holding my breath.
The Doubleclicks – "Möbius"
Ultimately, though, fighting hate with hate won't get us anywhere. In this extremely dichotomized political climate, perhaps the best solution is to stop the name calling and attacking. Empathy doesn't require agreement, just a willingness to listen.
The Doubleclicks – "Sensitive Badass"
And it doesn't mean you can't be a badass, either. You can be both things at different times. Yeah, the Doubleclicks are really stepping up their game lately with their social commentary. I'm looking forward to the new album even more than usual if this is the direction they're going in (and I'm pretty sure it is).
ambush vin
,
aramis
,
bad lip reading
,
eyeq
,
Lipstick
,
Lists
,
more or les
,
neon shudder
,
nuclear bubble wrap
,
rhyme artist
,
shubzilla
,
smashy claw
,
tekforce
,
the doubleclicks