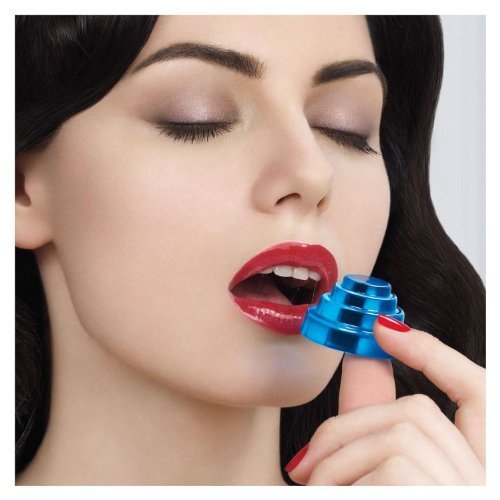 Artist: Devo
Album: Something for Everybody
Label: Warner Bros. Records
Release Date: June 15, 2010
When I first heard that Devo had a new album out, I knew I wanted to check it out. Time went by, I got caught up in other geeky music, and it wasn't until recently that I finally got around to it. I realized on first listen that I really didn't have a context for this album. Sure, I know the popular songs by Devo, but I'm slightly embarrassed to say that I don't think I've ever listened to an entire album. This puts me in a slightly awkward position for a review: I had minimal exposure to the band, but that exposure gave me a certain idea of what to expect. It was difficult to break that idea, although I tried to listen without prejudice.
Fortunately, my idea of what to expect wasn't completely off the mark. Songs like "Whip It" and "Working in a Coal Mine" really do give a pretty good idea of what Devo sounds like today. This can be both good and bad, however — good because even casual fans of the band like myself have something to hang onto when we listen to the album, but bad because, while their style of music may have been brand new twenty years ago when they released their last album, it doesn't sound quite so new today. That's not necessarily a bad thing, of course, but it's something worth noting.
On to the music itself. I always enjoy it when bands have unusual juxtapositions of songs on albums, and this one starts with two tracks that seem to say exactly the opposite. "Fresh" is all about how fresh the music is, but "What We Do" tells us that they're still doing what they've always done. I suppose it's not necessarily a contradiction, but it is certainly interesting. Regardless, together they make for a strong opening to the album. In fact, the first five tracks are really great. I'm particularly amused by "Don't Shoot (I'm a Man)." As a resident of Gainesville, FL, I enjoyed hearing an indirect reference to our town (the "Don't tase me, bro" guy did his thing at the University of Florida) even if it was for something that, quite frankly, didn't exactly paint our students in a great light (and now with Pastor Terry Jones recently threatening to burn the Koran here, then backing down after much worldwide protest, I do have to wonder what people think of our town).
Unfortunately, it's at this point that the album takes a turn. "Human Rocket" makes use of Autotune which is something that usually drives me crazy. It's not so bad when it's used as a vocal effect, but in this track it's not quite that and also not quite used to correct the singer's voice. I found it pretty annoying, in fact. The rest of the album after that track doesn't really maintain the energy and interest that the first five tracks have. They're not bad songs, and I enjoy listening to the album, but there's just something missing for me.
One interesting aspect of the making of the album is the use of the Internet to help determine track listings for the album. Of course, whether or not the band actually used the information collected through surveys is debatable since some of the songs excluded by the survey ended up on the album anyway and there exists a version with all sixteen tracks (which were narrowed down to twelve for the version that I am reviewing). That, however, totally fits with the parodic nature of the project: they were making fun of the idea of using market research to influence music. I guess ultimately they decided not to use the information (although they did change their signature Energy Dome headgear to blue based on surveys).
I would certainly recommend at least the first five tracks of this album to anyone who enjoys the Devo of "Whip It" and am quite glad to see the return of one of the seminal geek rock bands after twenty years.
Track Listing:
"Fresh" (3:02)
"What We Do" (3:19)
"Please Baby Please" (2:43)
"Don't Shoot (I'm a Man)" (3:28)
"Mind Games" (2:32)
"Human Rocket" (3:25)
"Sumthin'" (2:48)
"Step Up" (3:03)
"Cameo" (2:52)
"Later Is Now" (3:55)
"No Place Like Home" (3:21)
"March On" (3:53)
Rating: 3.5 / 5 Stars