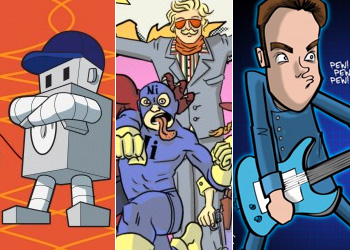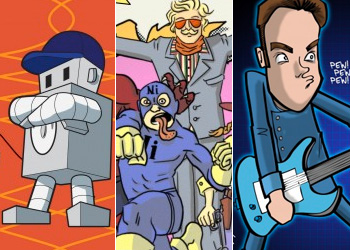 Well, geez, it seems it's that time again. The new releases have been piling up again, and it's time to promote a bunch of cool stuff at once. It seems every time I think I have a handle on the new release someone either sends me something new or I run across something that I'd missed. I suppose that's not necessarily a bad problem to have, but given that my wife isn't really fond of most of the music I listen to it makes it difficult for me to keep up (that's not true of all of it, though, as you'll see in one of the reviews below). Anyway, enough babbling from me. On to the music!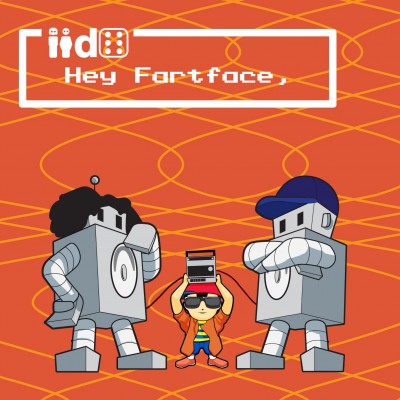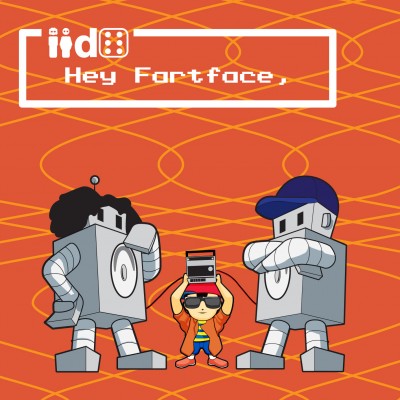 I featured 2d6 back when I wrote about the next generation of nerdcore artists. They're back like a dinosaur story with their typical silliness, and they've even remastered their first release to improve the sound quality. The song titles on Hey Fartface, (the comma is part of the album title) have nothing to do with the songs themselves as far as I can tell (unless there's some arcane system I'm missing), but that somehow fits with the 2d6 ethos. "My Girlfriend Won't Try The Fetal Position (Oedipal Apartment Complex)(SERIOUS NO JOKE Feat. Shubzilla & Dynamo Dash)," for example is about firing Dynamo Dash / 1d2 from the band because he sucks. I'd be curious to know what a song that actually fit that title sounded like. Anyway, some favorite tracks include "shark'd" (with the line "We're not a real band, but we're not fake either, on the pretense that we do exist" which pretty well sums up the band), "I WANNA KNOW WHO PUT F***ING COOKIES IN MY BED RIGHT NOW" (about the greatest movie ever), and "The Adventures of Larry Food, Jr." (in which they point out lots of exceptions to the rule "i before e except after c"). Sure it's a rather ridiculous album, but that's kind of the whole point. If you like Emergency Pizza Party, you'll probably like 2d6.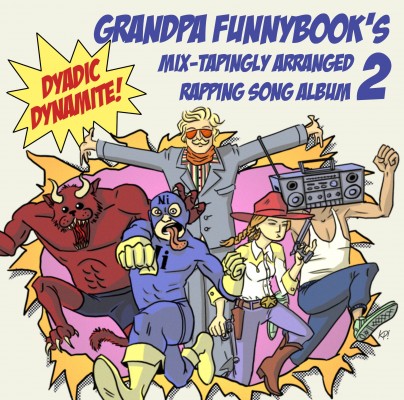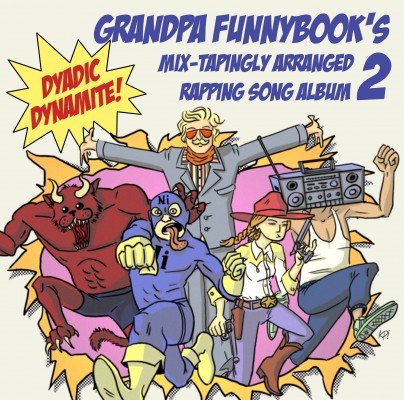 I love pretty much everything that comes out on Hand'Solo records, so finding out they've released a new album with tons of artists from the label (and more) excited me. And there's plenty to be excited about on the album. So, you might be wondering who exactly Grandpa Funnybook is. He's Wordburglar's character based on Stan Lee. He narrates on several tracks about his "Special Characters" line of comics. Ridiculous? Of course, but what would you expect from a character called Grandpa Funnybook?
It's no surprise, then, that the music on the album tends more toward the geekier (and sometimes funnier) side of the artists. "Geek Speak" by Amazing Grace & Chuck (aka CasUno & Intrikit) is a prime example of this. Every line of the song is some sort of reference to something geeky, plus there are familiar sound effects from video games in the background. There's also "Klingon Bastards" by Touch. A slightly longer version appears on his Alienated album (which I plan to check out in full). And "Zombie High School" by The Killaz particularly appeals to me as a high school teacher who also likes zombies (well, fictional ones. I hope no one decides to start making them at my school like they do in the song). That's just a small taste; there's lots of good stuff on the album.
As with last year's Heatwave, this album serves as a great introduction to several artists, including some you wouldn't necessarily expect. Death*Star, for example, make an appearance with "Penitent". I can't quite figure out what show or movie the song is about, but I know there's something there that I'm missing. I hope it's not something I've seen before, that would be embarrassing. Beefy and Mustin also show up on "You'll Never Get Away With This," a track about a super villain actually winning. Sulfur also teams up with Garthim-Master on a preview version of "For Your Entertainment," the full version of which can also be downloaded for free.
All of this makes the album well worth picking up, especially since you can set your own price (including free).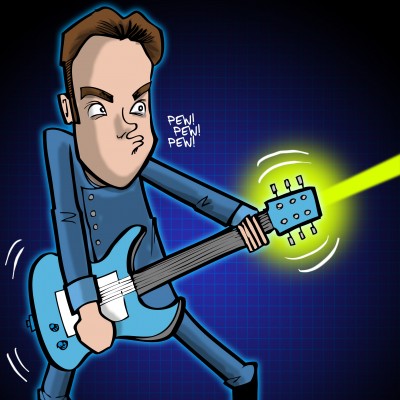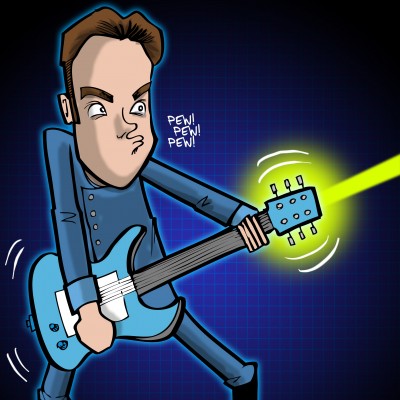 I've been waiting for a full official album from John Anealio for quite some time, in part just so I could give him some money for all the songs he's given me. Most of the tracks on the album are previously released, but there are also special remixes and acoustic versions of many of the tracks as well. The album starts off with one of my favorites, "Steampunk Girl," about a Goth chick who discovers brown. It's a great example of a tongue-in-cheek song that also shows a reverence for the genre, something that Anealio does well. In a similar vein is "Blue Lego (Steve Jobs Hates Flash)." I'm guessing Anealio is an Apple fanboy, but not being able to use Flash on the iPhone can be annoying (well, maybe not as much as it was when he first wrote the song). There are a couple of holiday tracks, too, which I've mentioned before: "A Stormtrooper for Halloween" and the semi-Christmas-y "Batman Smells (A Rebuttal)." Of course "Angry Robot" had to be included given the title of the album, and zombies are represented in the amusingly different "Undead Love Song." Actually, the title came about from a fan vote with titles written by various authors (Chuck Wendig's was the winner). It's a cool idea, and shows how dedicated Anealio is to his fan base (which is the reason why I was so willing to give him more money that he even asked for to purchase the album). John Anealio has been compared to Jonathan Coulton, and it's an apt comparison. If you like JoCo, you'll probably like John Anealio (my wife likes his cover of "Cecilia" so much she asked if he had any other covers, and she's a big Paul Simon fan!).
2d6
,
Beefy
,
Death*Star
,
hand'solo records
,
Jesse Dangerously
,
john anealio
,
more or les
,
music-
,
nerdcore
,
Reviews
,
wordburglar