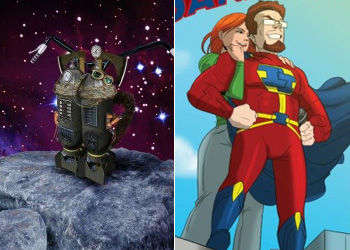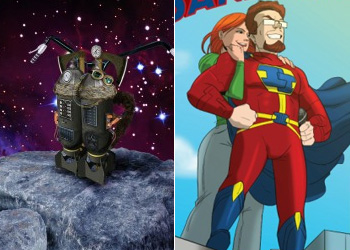 Now that the holidays have passed and we're into a new year, let's start off with some funny music. I've mentioned before that I'm not as big of a fan of funny music as I was when I was younger. These two artists are pulling me back in, though, making me want to dip into the current scene and see what else is out there. Dr. Demento and FuMP, here I come!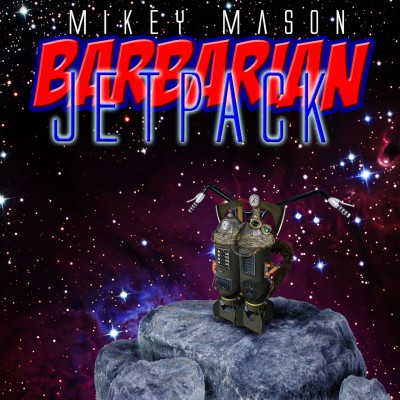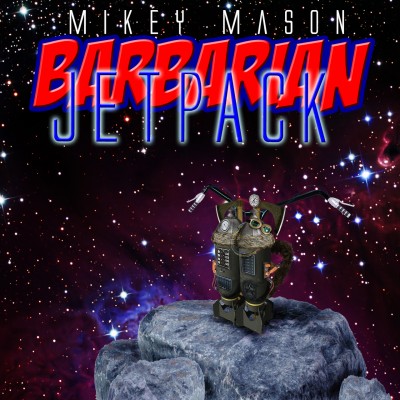 After a successful Kickstarter campaign, Mikey Mason brings us his follow up to last year's awesome Impotent Nerd Rage, Barbarian Jetpack. Despite my love for the former, I have to say this one exceeds its awesomeness, as evidenced by it being on my list of top albums for 2012.
My favorite track on the album would have to be "Han Solo Cool." It's a catchy tune that makes you want to sing along. Besides, who wouldn't want to be as cool as Han Solo or misbehave like Captain Mal? I know I would! I'm also partial to "Steampunk Enough." As an aficionado of the genre, I can totally sympathize with the plight of making oneself more steampunk. I'm still not sure I'm there yet.
What nerd growing up in the '80s can't identify with "Someday," in which the narrator vows that someday everyone will pay for everything they've ever done to him? Probably not many. Oh, and of course there's the D&D song, "Best Game Ever," which builds and builds, constantly killing off George to discourage him from playing, but since he's the DM's brother, their mom won't let them play without him. Yup, we've had people like that in our games before.
You know, it's funny, I've never been a fan of Scooby-Doo for some reason, despite the fact that I call myself a skeptic, and it's quite a skeptical show. I am, however, a fan of Cthulhu. And Mikey Mason combines both of them into an epic song, "ScoobyThulhu." This time the villain isn't just some guy in a mask. And not everyone's going to make it when he summons Cthulhu from his jail cell. I hope this one gets a video because it would be awesome!
There are plenty of earworms to spread on this album, so now I'm passing them on to you. Good thing they'll remain with me, too!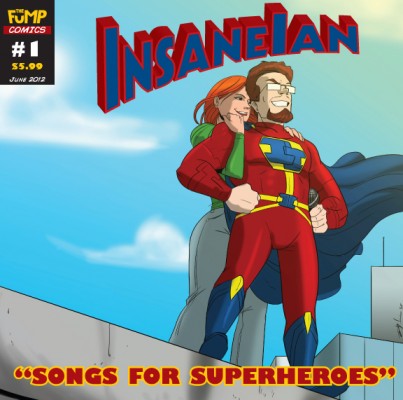 When I reviewed Sci-Fried's newest album, Co-Op Mode, I mentioned that I wanted to explore more of Insane Ian's music. Toward that end, Ian himself contacted me and sent me this album. Both this and Mikey Mason's album have made me remember how good funny music can be if done well.
The title gives away the theme of the album; all of the songs are about superheroes of some kind. Stylistically, the album varies quite a bit as well, making it quite an eclectic album, which I really like. A favorite would definitely be "Spider-Ham," a parody of the original Spider-Man theme we all know and love. I'd actually forgotten about Peter Porker, but I remember reading the comic long, long ago (actually, my brother was a bigger fan than I was, but I still enjoyed it). Speaking of parodies, there's another one of the Beatles' "Tax Man" called "Ant Man." And it's not the only Avengers-related song; Ian, like Kirby Krackle, has a song about the Great Lakes Avengers ("The Great Lake Avengers Theme"). Too bad I didn't know about these for my Avengers songs list.
There are also made up and generic superheroes. "Uber Shrug" is an underappreciated Japanese superhero whose superpowers are a little unclear. As his name indicates, he's not necessarily that interested in actually helping out if he has to go out of his way. The opening track, "Super-Powers," describes tons of superheroes based on their powers and identities. Which one would you choose? Definitely not Aqua Man…
If you, like me, have not yet checked out Insane Ian, this one really serves as a great introduction. I'm really looking forward to delving into more of his music.