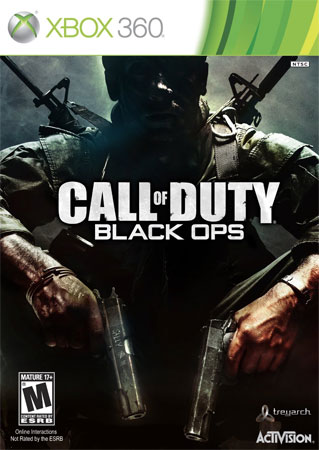 Game: Call of Duty: Black Ops
Platform: Xbox 360, Playstation 3, Wii, PC
Developer: Treyarch
Publisher: Activision
Release Date: November 9, 2010
Rated: M – for Mature
It's been quite a year for the Call of Duty franchise with a lot of drama and behind the scenes craziness in the halls of the development studios. Most people I've talked with about the newest installment have talked about this latest game's merits in light of the Infinity Ward / Activision / Treyarch shakeups, and I think that's a disservice to the game itself. Call of Duty: Black Ops is a remarkably adept shooter on its own merits, without having to rest on Modern Warfare's reputation and without having to overcome perceived negativity spawned by game industry news.
Single Player
The Black Ops single player campaign is a frame story that begins with your character, seasoned soldier Alex Mason, having been captured. Mason is buckled to an interrogation chair when you first encounter the game menu, and from there his captors will shoot him up with drugs in order to flash his mind back to the events leading up to your incarceration. The first destination is Cuba during the Bay of Pigs conflict. Mason is tasked with assassinating Fidel Castro, a game goal that has sparked controversy from the real-life Cuban government. The first level throws you right into the action as Mason and his team raid Castro's compound, eventually confronting El Presidente himself.
The Bay of Pigs level is but a taste of the crazy jaunt through American Cold War history that awaits you. The Call of Duty games, and especially the recent Modern Warfare titles, are no strangers to adrenaline fueled blasts through action movie-like set pieces, and Black Ops follows that pattern to a T. Giving away too many details would spoil some of the surprises, but suffice to say that Castro isn't the last historical personage you'll come across, and Mason will be in for quite a bit of significant globe trotting. Additionally, there's a surprise at the end of the single player campaign that unlocks a new and secret game mode whose premise just might rival that of any fully featured shooter game on the market. I won't spoil the surprise here, so play through and discover it for yourself asap!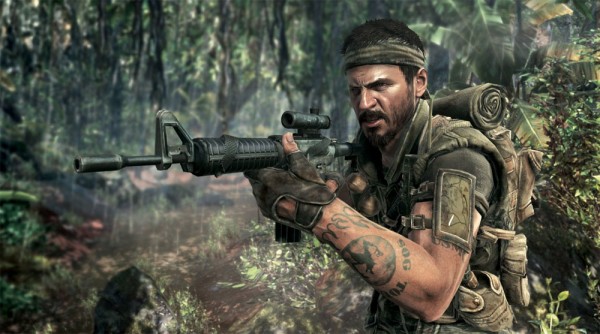 Multiplayer
Online multiplayer is undeniably the meat to Call of Duty's single player potatoes. Black Ops has all the trappings you'd expect of a top-tier shooter in this series, but it refines and adds to what has come before to make for an even deeper gameplay experience. There's even a new combat training mode you can try out that will pit you against computer-controlled bots on the multiplayer maps if you want to get your feet wet before jumping into the big pool of real players.
Black Ops also introduces COD points, an in-game currency that you'll earn as you play multiplayer matches. COD points can be spent to selectively unlock new weapons, upgrades, and perks for your multiplayer career. You're not required to pick up new weapons and gadgets in any particular order. As soon as you can afford something, you can buy it. The roster of categories where you can spend your points does expand as you gain experience and rank up to higher levels, but it's nice to see a full armory of different sorts of weapons available from the get-go.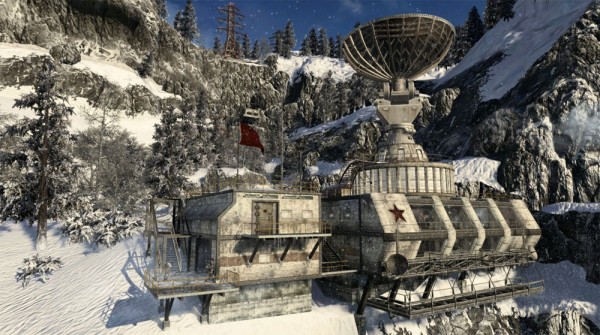 Another new addition to multiplayer is a Contracts system. You're able to wager a small amount of COD points on specific goals, such as that you will kill a specific number of enemies within a certain period of gametime. If you meet the goal, you'll fulfill the contract and win a larger sum of COD points. The goals range from somewhat trivial to brutally challenging and should provide for some good motivation for rookies and veterans alike.
Along with the changes and additions to the ranking up and meta-game, there are loads of other new additions and features for multiplayer. One of these is the introduction of the RC-XD, a radio controlled car that can drive right up to your opponent and blow him away. There are many surprises, special abilities, and bonuses like this one that you'll discover as you level up and try out new ways to dispatch your enemies.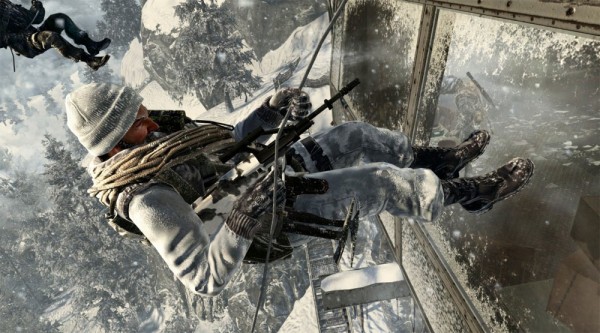 Additional Modes
Not content to provide just a single player campaign and an awesome standard multiplayer experience, Black Ops also bundles in a Zombies mode that is selectable from the first menu. Zombies is this game's version of the "horde mode" you can find in nearly every shooter these days. You're dropped into a ramshackle World War II-era German castle and assailed by wave after wave of Nazi zombies. You'll earn money by killing them, repairing windows so that they have a tougher time coming in, and doing various other tasks. This money then can be spent on the fly for things like weapon upgrades, ammo, and opening doors to different parts of the castle. None of this is persistent, though. Once you die, it all resets and you have to start from the beginning again. It's a fast paced and intense battle that feels strangely at home in the already over the top action of Call of Duty.
There's another zombie game that's accessible from the very beginning, but it's hidden from the main menu. It's worth checking out, so here's how you get there: When Mason is strapped to the interrogation chair, instead of selecting a menu option pull the controller triggers. Once you've pumped them enough, Mason will free himself from the chair and can roam around the interrogation room freely. Find a computer against one wall and activate it. Typing D O A and hitting Enter will launch the hidden game, which is a top-down, twin sticks shooter in the vein of Smash TV. You play as a soldier who runs from screen to screen mowing down a bunch of zombies. It's a lot of fun and could have worked as a full game on its own if it had released by itself on the Xbox Live Arcade or PlayStation Network.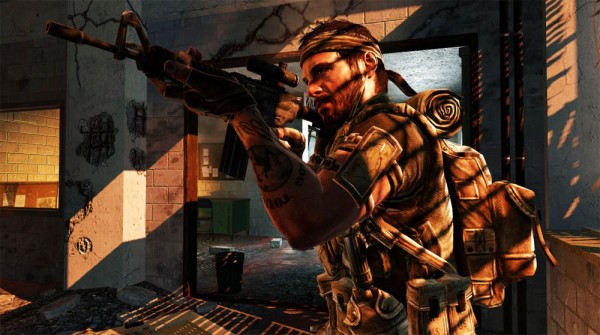 Conclusion
Ignore all the game industry drama that unfolded over the past year, and just play this game. If you have ever enjoyed a first person shooter, like action packed military games, or even think you might be inclined to check out these genres, you need to give Black Ops a spin. It's remarkably deep, has a ton of detail and care in everything from the story to the graphics to the mechanics, and it will keep you busy for a long, long time.