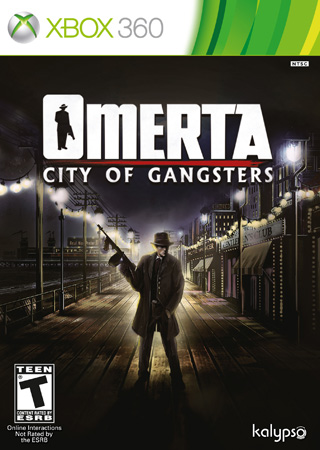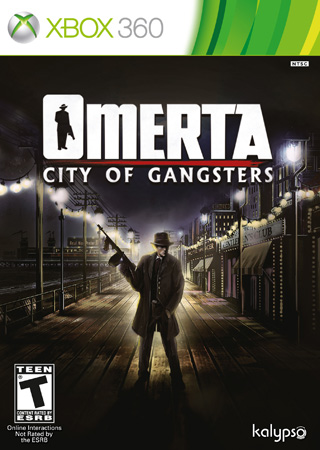 As someone who has watched every episode of Boardwalk Empire, thought X-COM: Enemy Unknown was the best game of 2012, and has been awaiting the 2013 release of SimCity with something akin to rabid frothing, it's safe to say that the advance buzz about Omerta: City of Gangsters had me excited. Omerta is Kalypso's foray into the seedy mob world of Prohibition era Atlantic City, and it promised to hit all the right buttons for me, not only thematically but also in gameplay styles. The game arrived on PC and Xbox 360 last month, and I got the chance to check out the 360 version to see whether my gangster dreams would pay off.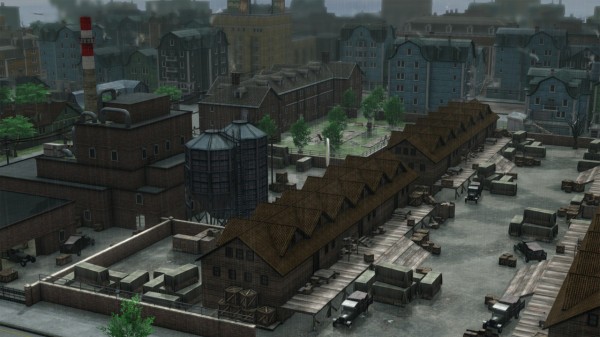 Omerta's campaign mode begins with your character arriving in America after sailing over from his native Sicily. The opening screens present you with some neat roleplay choices for your guy's origins, allowing you to fill his backstory with selections like "wrestled an enraged bull with your bare hands" and "a Don put a price on your head after you had an affair with his wife." All your selections come with stat bonuses and decreases that end up shaping your starting traits and abilities. You also get to pick your character's appearance from a lineup of several sepia-toned renderings of utterly '20s era dudes. There's no option to play as a female mob boss, which probably lends to the veracity of the time period but is a shame for the sake of variety.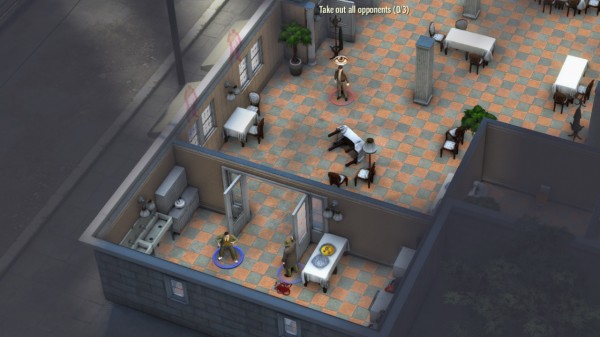 Once you've designed your gang boss, you arrive in Atlantic City, New Jersey, ready to knock some heads and reap some ill gotten gains. The campaign starts you in the Maine Avenue district of the city, and each subsequent mission moves you into a different area of the city. Sometimes the missions progress linearly from one to the next, but occasionally you get choices between a few different missions to tackle next. The Maine Avenue mission is an introductory one that gets you started off with a couple of shady fellows who will make up the beginnings of your criminal empire. The character presentations really are one of the best things about this game. The look of the '20s decade seeps out of everything here, including the character portraits, and the characters' voices are fantastically hammy, presenting an utterly enjoyable cast of weirdoes with whom you'll do business and battle as you cut your swathe of crime across the town.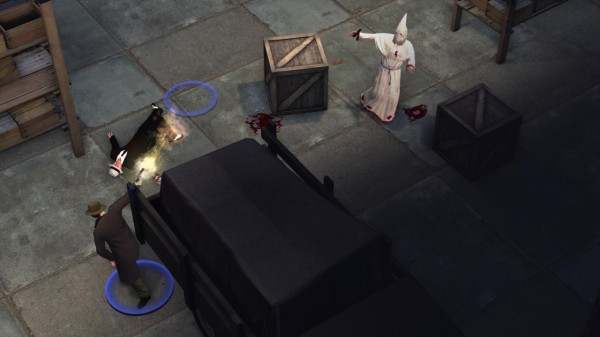 The game divides itself into two main modes, one that has you managing your affairs from a SimCity-esque street view and the other that takes your gang into battle with closer-focused strategic bouts. The business management typically will have you paying informants to give you information about nearby buildings and businesses of note before you either buy or bully your way into ownership of said businesses. You'll find yourself running breweries and distilleries to keep your speakeasies supplied, which in turn will keep a flow of dirty money coming into your coffers. There's a decent assortment of establishments you're able to run, both legitimate and completely criminal, and most of them are upgradable to provide better efficiency or other perks. You inevitably will run afoul of other gangs or get into trouble after doing a drive-by on a rival joint, and that's when the cops may take an interest in your doings. The money you're making can grease the palms of a few crooked cops or twisted politicians, and your legal troubles will evaporate almost too easily.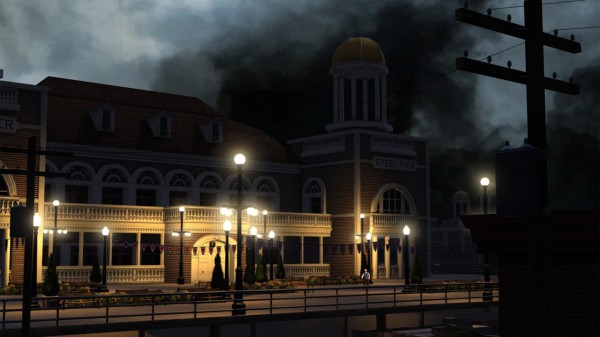 It's not uncommon for your gang to end up in direct violent conflicts with other gangsters or organizations, and that's when the second game mode kicks in. Omerta's combat unfolds as a turn based strategy encounter, not entirely dissimilar to the way last year's X-COM handles things. At the start of each battle you'll pick which gangsters you want to take into battle with you. Each of your lackeys has a unique personality and unique skills, so it's important to weigh the benefits and costs of each member you add to the raid team. Once you've entered the combat environment, you'll trade turns with the enemy, whittling down each other's forces until one side arises as triumphant. The turn based combat isn't quite as elegant as X-COM's, but it does scratch that familiar itch and feels completely satisfying when your ragtag band of criminals lays waste to a KKK hideout or rescues a kidnapped ally from a rival gang.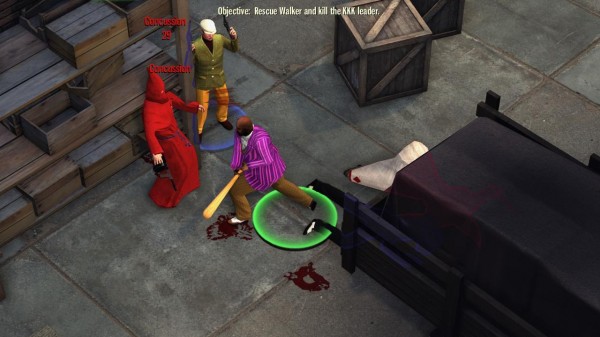 Upgrades arrive for both individual gang members and your overall gang as a result of how both your combat encounters and your overall missions progress. The game offers a long and deep list of perks and power ups for your lads and ladies, and the upgrades to your gang allow you to recruit more gang members and expand your influence. The different game styles seem a little incongruous at first, but they end up working well together once you figure out the synergy. The city management portion of the game does not dive as deeply into the drama of the period as I'd have liked, and there definitely are some missed opportunities in both gameplay and pacing. Still, Omerta is an easy game to get hooked on playing, and that's the hallmark trait of any fun strategy outing.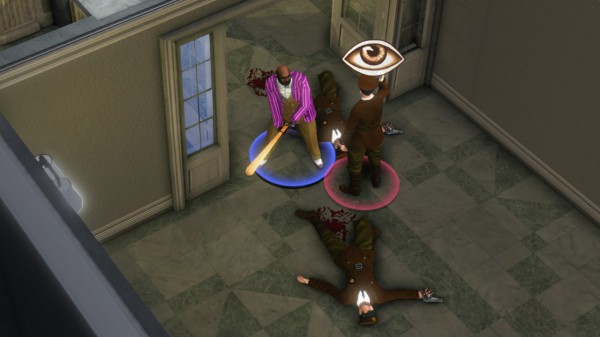 All gameplay aside, the thing that really makes Omerta shine is its overall presentation. The music and voices do a great job of evoking a specific heightened version of Atlantic City in the '20s. The writing helps sell the atmosphere by regularly delivering scenarios that skirt the line between earnest gangster dealings and Prohibition era parody. The artwork pulls everything together into a great package that completely conveys the game's nostalgic vision of East Coast crime. As a fan of these kinds of mob stories, I was able to get completely on board with the skullduggery, the racketeering, and even the silliness of the characters and the situations into which they constantly get themselves. Omerta comes with a sandbox mode that lets you play freely in the city, as well as some multiplayer features, but the core of the game is that single player campaign. It didn't exactly meet my aspirations of becoming a virtual Nucky Thompson, but it did give me a fun diversion into strategic wheeling and dealing.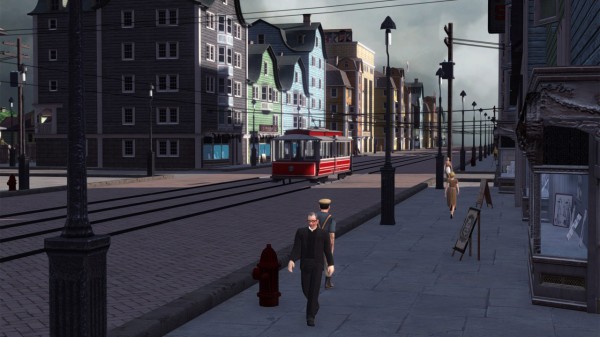 Omerta: City of Gangsters released on PC on January 31 and on Xbox 360 on February 12, with a Mac version on the horizon. If you'd like to see the game in action for yourself, here's a video of my first impressions and playthrough of the opening 45 minutes of the game.