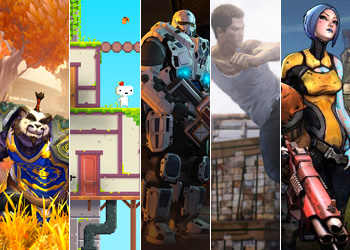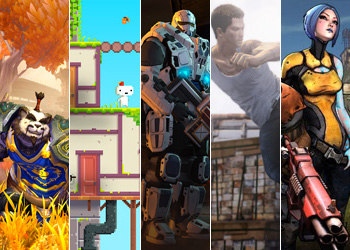 With 2012 coming to a close, it's time for us to revisit our annual tradition of looking back at our favorite releases of the past year. We polled the Fandomania staff and asked for everyone's favorite video games of 2012. This list is a compilation of the results.
Fez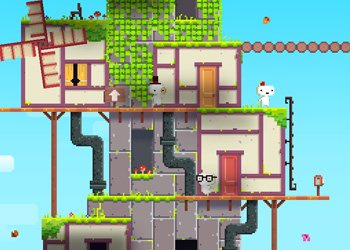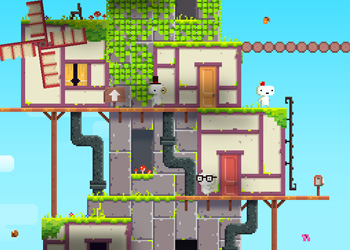 "Fez begins as a deceptively simple platformer with a neat rotating 3D gimmick. The deeper you dig into the game and expose its secrets, however, the more you realize Fez is an astonishingly complex and engrossing game of reality, perception, and cryptography." – Jason Dorough
"Fez harkens back to video games of yore in more ways than its pixelated graphics — in order to solve the puzzles, you'll most likely need to take notes. Yup, with pen and paper. Remember those days? 'Complex' is the best way to describe this game, both in terms of the difficulty and the sheer depth of the world. It's incredible how much awesomeness was packed into this little gem." – Celeste Monsour
Sleeping Dogs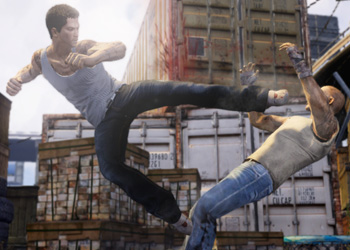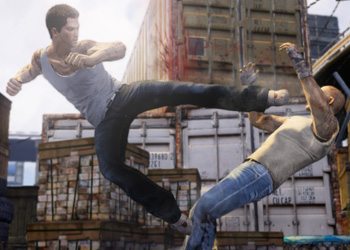 "After last year's outstanding Saints Row: The Third, it was hard to imagine that any new ground could be broken for open world urban crime games. Sleeping Dogs surprised me by breathing new life into the genre with its ultra polished presentation, engaging martial arts combat, and addictive leveling and collecting elements." – Jason Dorough
"In most open-world games, there are a zillion side missions and collectibles that, after the first few dozen, get boring and repetitive and you kind of give up on trying to get all of them. Sleeping Dogs does have a TON of things to get and do, but it never got boring for me to track them all down. And everything else about the game feels incredibly well-designed too — the story, the combat, the parkour, the star-studded voice cast (bonus points for an almost completely Asian/Asian-American lineup) — nothing was overlooked." – Celeste Monsour
World of Warcraft: Mists of Pandaria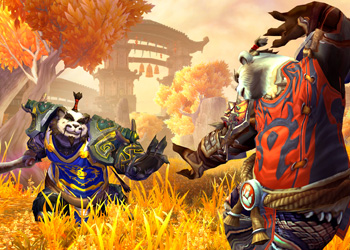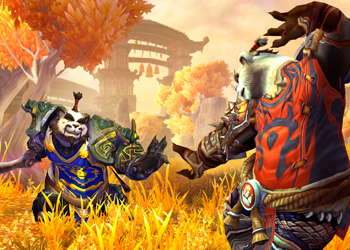 "An expansion, I know, but it's on par with Wrath of the Lich King and might surpass it for me. There's just so much you can do, from farming to playing 'Pokemon.' The game has enough to get hard core people and casuals happy." – Nikki Day
"Blizzard has had very good expansions (Wrath of the Lich King) in the past and not-so-great expansions (Cataclysm). With MoP, I'd say they hit their first home run. There is something for every type of player here and the story is the most complete, engaging story they have brought to the table in many years. This game has been around for 8 years now and while it will eventually start to show its age and fall apart, we are not there yet." – Dax Collins
XCOM: Enemy Unknown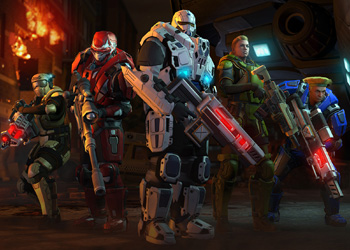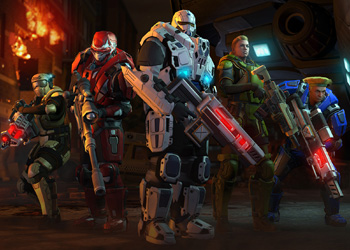 "I hadn't played a lot of the original XCOM series, but when Firaxis revived the franchise this year I was instantly hooked. Killing aliens with turn based strategy and collecting loot to build better ways to kill aliens never got old. This is my game of the year for 2012." – Jason Dorough
Kingdoms of Amalur: Reckoning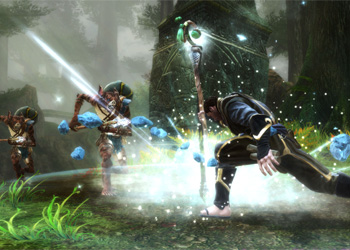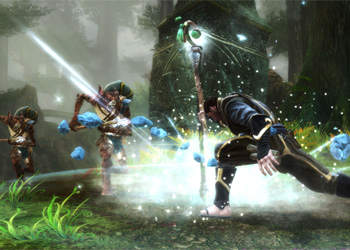 "A fantasy RPG with an absolutely ENORMOUS open-world map, intuitive controls, gorgeous scenery, and an almost neverending slate of incredibly fun quests, Kingdoms of Amalur: Reckoning quickly became a favorite game of mine. Words can't express how heartbroken I am that 38 Studios went under shortly after completion of two equally-excellent DLC packs. I can only hope someone else picks up the IP and continues the series." – Celeste Monsour
FTL: Faster Than Light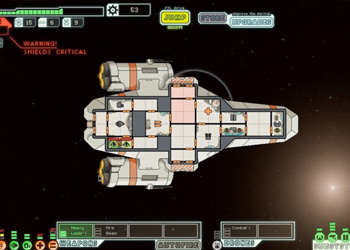 "One of many Kickstarter-funded games that surfaced in 2012, FTL presents an addictive space exploration simulator wrapped around the best Rogue-like game we've seen since The Binding of Isaac." – Jason Dorough
Diablo III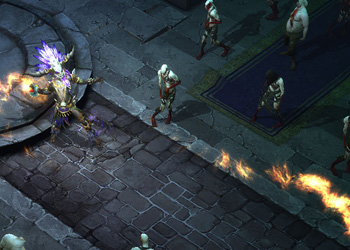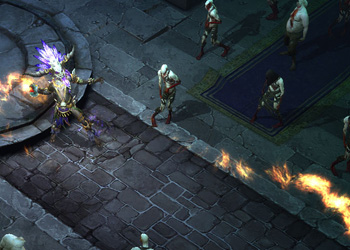 "Better graphics and gameplay on a tried and true game? Excellent. No end game content or PVP? Less excellent. I really enjoyed this game two times through but lost interest quickly after that. Still one of my favorite plays this year, though." – Dax Collins
Borderlands 2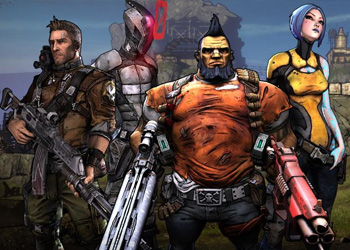 "Unlike many people, I played all of Borderlands 2 as a single-player game. And it was awesome. As expected, there was lots of crazy combat against mutants, alien creatures, and robots, plenty of loot, and countless pop culture references. But I was surprised by how invested I became in the game's characters and their story." – Celeste Monsour
Guild Wars II
"I just started playing this and I love it. I like how you can level up in different ways and I like the personal storyline. It'll be interesting to see where it goes." – Nikki Day
Hitman: Absolution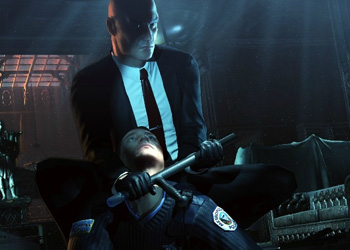 "Hitman: Absolution delivers a hit-or-miss story mode, but the true gem in this game is the Contracts mode, which allows players to build and share their own assassination missions. It's like a neverending game of Hitman: Blood Money!" – Jason Dorough
Call of Duty: Black Ops II
"I'm not a big gamer, but Black Ops II is pretty dang awesome with the new levels." – Lauren Taylor
Quantum Conundrum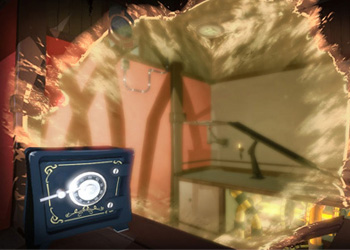 "A Portal-esque puzzle game set in the mansion of a mad scientist (voiced by John de Lancie), Quantum Conundrum is whimsical and fun. Puzzles are solved by switching between different dimensions where physics work differently, which makes for some really cleverly-designed levels." – Celeste Monsour
LEGO Lord of the Rings
"As you know, I'm not really a gamer but my girls said I had to include LEGO Lord of the Rings. As they said, 'It's LEGO and it's Lord of the Rings.'" – Ava DiGioia
LEGO Batman 2: DC Super Heroes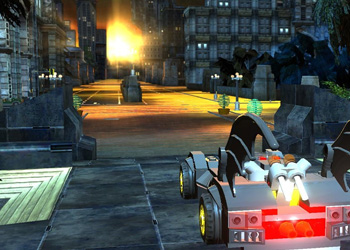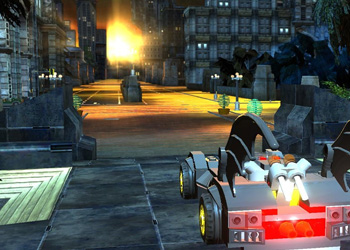 "I typically don't play a lot of video games, but when a friend recommended LEGO Batman 2 to me, I gave it a try. And I loved it! I knew I was addicted when Robin started fanboying over Superman, and especially when I discovered that the Superman theme plays whenever he starts flying. Even though I've already beaten the game, I still find myself turning it on, just so I can make the various characters run (and fly) all over Gotham." – Sarah Baum
Warp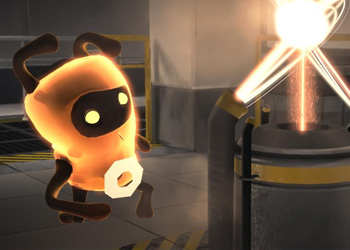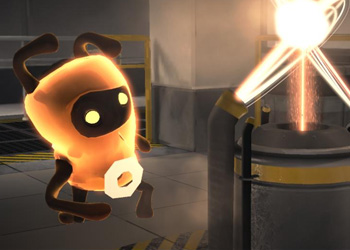 "In Warp, you're an adorable but deadly alien being held captive in an underwater testing facility, and you have to escape using your various alien abilities (the most basic of which allows you to warp short distances, including into objects and between some walls). Stealth is encouraged — there are even three different endings depending on how many bad guys you kill. I had tons of fun figuring out how to get all the collectibles and upgrades throughout the map." – Celeste Monsour
Plague Inc.
"I play a whole lot more handheld games now than I ever have in the past and this is my favorite from this year. It's extremely challenging and forces you to think through several situations at once as you attempt to wipe out the population of the earth as a bacteria, virus, or one of several other icky diseases. Great gameplay with only a few minor UI annoyances, I have probably played with game more than any other in 2012." – Dax Collins
2012
,
best of
,
Borderlands 2
,
call of duty
,
diablo iii
,
FEZ
,
FTL
,
Guild Wars 2
,
Hitman Absolution
,
Kingdoms of Amalur Reckoning
,
lego batman
,
lego lord of the rings
,
Lists
,
plague inc.
,
Quantum Conundrum
,
Sleeping Dogs
,
video games
,
Warp
,
world of warcraft
,
xcom