The Oughts are almost over and there's one word that sums up this year's video game releases: sequels. 2009, from here on out, will be remembered as 2009: The Sequeling or 2009: Sequel Harder in my mind. As much as I hate to see the same concepts revisited over and over, I can't deny that many of this year's best games are built upon fantastic formulas that are undeniably fun. My list is full of games followed by numbers, so let's get to it!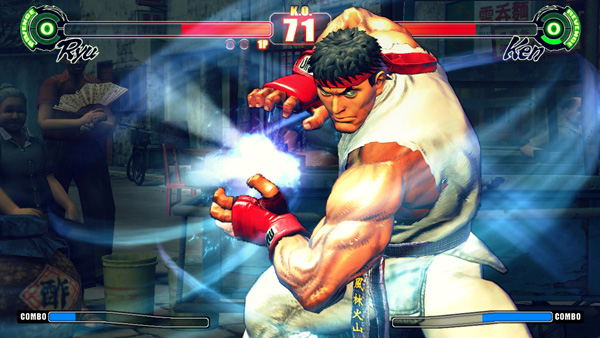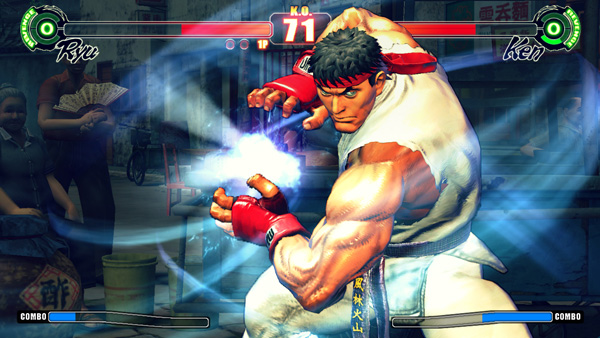 If Street Fighter IV was a song, it'd be LL Cool J's "Mama Said Knock You Out." Of course they both share pugilistic themes, but more so I'm referring to LL's line "Don't call it a comeback / I've been here for years." Street Fighter IV dragon-punched its way into 2009 after a twelve year gap between sequels, laying to rest any concerns that it might've lost its edge. With an impressive 3D engine and controls that harkened back to the classic and still popular Street Fighter II Turbo, Street Fighter IV let everyone know that the king of fighters wouldn't be outdone.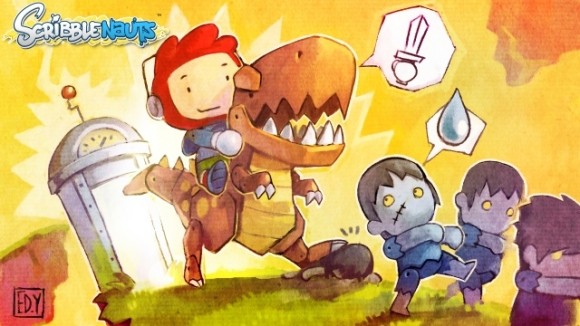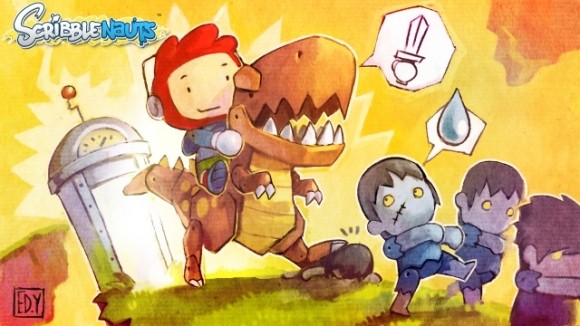 I wish I could've put Scribblenauts higher on this list. Much higher. In a land of huge explosions and never ending FPS releases, Scribblenauts offered cutesy cartoonish simplicity and the most fully realized implementation of digital imagination I've ever seen. With a word list numbering in the tens of thousands, you were urged to solve any problem as mundanely or creatively as you wanted. Unfortunately the game was plagued with shoddy controls that turned your childlike ingenuity into childlike fit throwing. At points I found myself so frustrated that I just became concerned with plowing through level objectives using the most boring of solutions, rather than reveling in the complete freedom of my DS turned into a handheld imaginarium. Its ingenuity gets Scribblenauts a spot in the top ten, but its damning controls keep it from a higher ranking.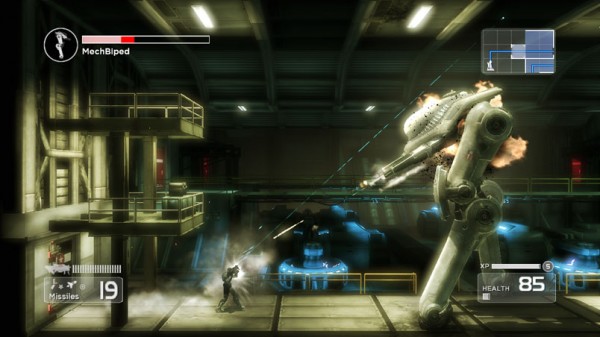 Shadow Complex is the game that, in my mind, fully legitimized the Xbox Live Arcade platform. Great games and ports had existed on the service prior, but Shadow Complex's ten-hour campaign, use of the Unreal III engine for better-than-most-XBLA-games graphics and Epic pedigree (heh, pun) showed that XBLA was capable of more than casual hits. Borrowing unabashedly from Super Metroid and Castlevania, Shadow Complex used all the genre's tricks and tropes to create solid gamplay and then slapped an Orson Scott Card story on top to provide a serviceable plot. All this, combined with great voice acting led by Nolan North (you probably know him as Nathan Drake from Uncharted or Desmond from Assassin's Creed. Seriously, he's in every game these days) gave Shadow Complex a level of polish that made me forget that I was playing a downloadable title.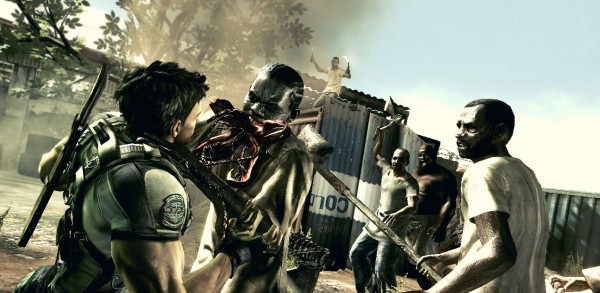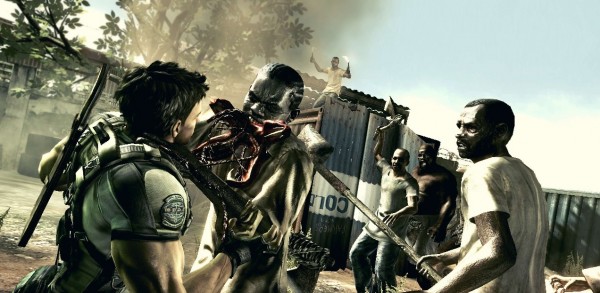 I feel like Resident Evil 5 is this year's bastard child. Blogs were congested with far more conjecture about the racial implications of the game's African setting than they were with review content. When racism wasn't the topic, it was fans complaining that the series had turned into an action game and was no longer scary. While that statement isn't untrue, Resident Evil 5 still brought pure zombie shooting fun and gave you the choice to play the entire campaign with a friend or fly solo. It was clear that the game was best experienced in co-op but the solo experience still excelled, thanks largely to solid partner AI. If you could ignore all the noise surrounding its release, campy over-the-top dialog, and Chris Redfield's cantaloupe sized biceps, Resident Evil offered undiluted fun.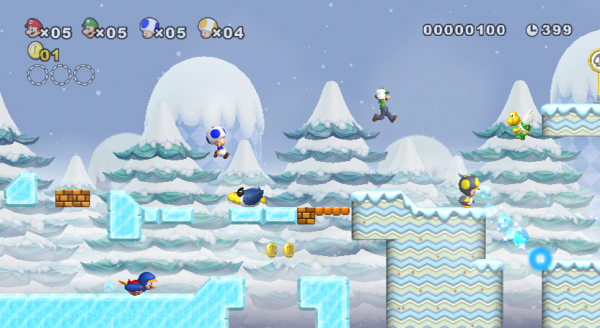 I almost feel stupid writing anything for New Super Mario Bros. Wii. It's the staple 2D Mario platforming that we've known for years and have recently enjoyed on the DS with New Super Mario Bros. That should be enough right there. Now add 4-player co-op, but I use the term co-op loosely. While you can cooperate to finish each level, you can also be a total dick and hinder your friends' progress by hoarding items and hopping on their heads to disrupt their ever-crucial jump trajectories. If your friends are like mine, the latter will be the norm and it's likely to be the most fun you'll have playing a game with friends all year. (Addendum: The most fun if you don't like blowing up hordes of the undead. See below.)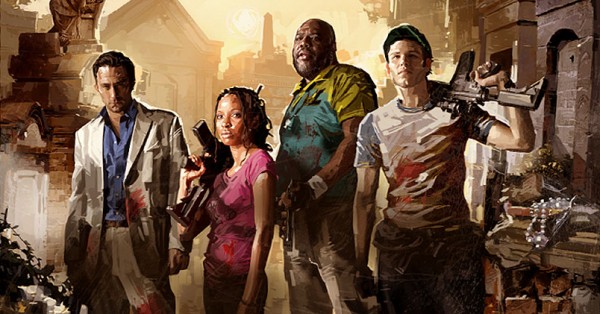 Amid cries from fanboys that Valve was pillaging their wallets with a completely new Left 4 Dead game, rather than just releasing a free add-on, Left 4 Dead 2 rose above the din to show that it is the definitive cooperative title. With a location change to the Deep South and the inclusion of daytime levels, it proved that fear and panic can in fact exist in the sunlight. As a Georgia resident, the game impressed me even more as certain areas looked just like Savannah and fulfilled a longtime fantasy of decimating hordes of zombie SCAD (Savannah College of Art and Design) students. New weapons, freakish special zombies, and a new cast of characters put a fresh coat on a game that didn't even need it. If surviving a zombie attack is a scenario you discuss with friends regularly, Left 4 Dead 2 is the next best thing to an actual zombie apocalypse.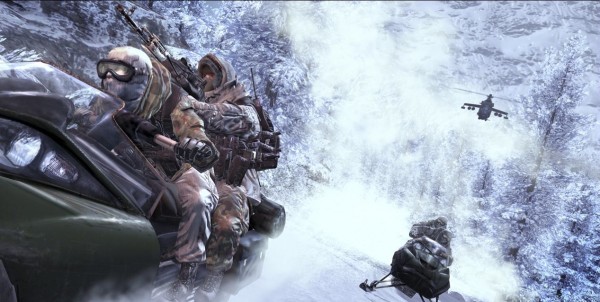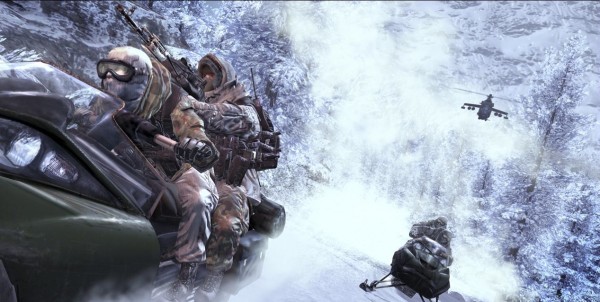 Modern Warfare 2 was officially the biggest media launch ever. Yes, you read that right. Bigger than any movie, book or album release. Ever. If anyone questioned the legitimacy of the gaming industry as a media giant before, consider those questions answered with a resounding "STFU NOOB." Choosing not to stray far from Call of Duty 4: Modern Warfare's colossal success, Infinity Ward took the "if it ain't broke just make everything more badass exxxxtreme and explosion-y" route. If you're wondering, all those extra X's are completely necessary. I totally bought in to the Doritos/Mountain Dew-fueled, demographic-pleasing tactic and often succumbed to shiny mayhem, exclaiming "Sweet BALLS that was awesome!" in sensory overloaded joy. Sadly, as often I found myself missing the emotional impact that COD4 achieved through nuance and a well-crafted story. If COD4 was Ridley Scott's Blackhawk Down, then Modern Warfare 2 is the Michael Bay remake. Entertaining as hell, but mostly brain dead.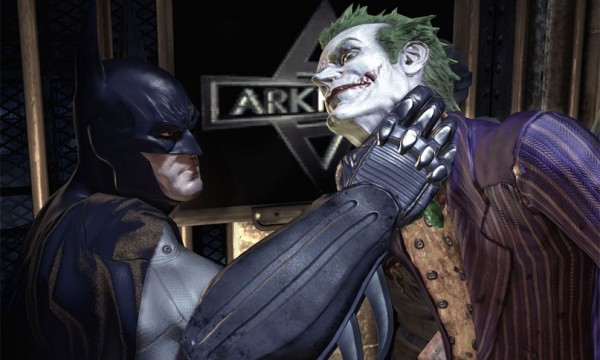 You have no idea how insanely happy it makes me to put a super hero game on a Top 10 list. Known for being notoriously bad (last week's Rage Quit will offer you a shining example), no one expected Batman: Arkham Asylum to be good. Even as screenshots and gameplay trailers leaked out, all looking fantastic, the gaming community tried to keep from getting its hopes up. Hit in the nose by crappy licensed titles one too many times, we were like a hand shy dog, reluctant to trust a new master no matter how nice they appeared to be. Once the positive reviews started hitting, we went from hand shy to slobbering and piddling with excitement. With most of the voice talent from Batman: The Animated Series, a simple but deep combat system, and a faithful script written by Paul Dini, Batman: Arkham Asylum is everything a video game-loving, all comic-consuming nerd could want. Not only is Batman: Arkham Asylum a great super hero game, it's a great video game period and one of the best of 2009.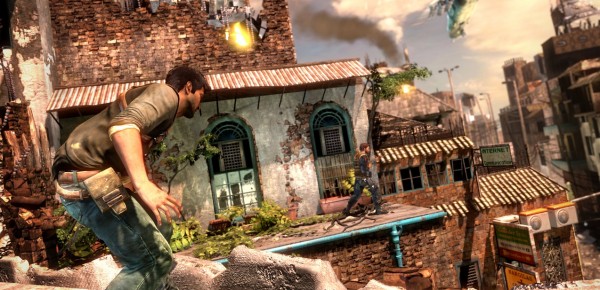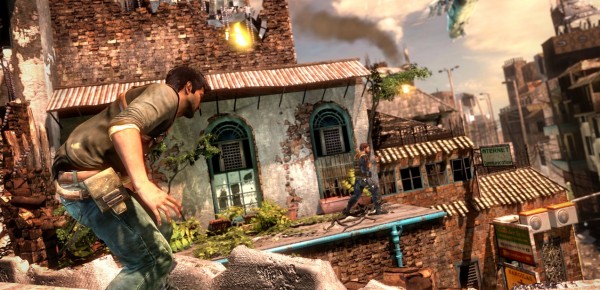 There is not a game out that looks better than Uncharted 2. Period. Sure, graphically it looks fantastic but what consistently impressed me are the facial expressions of the characters. Due to graphical limitations video games often have a difficult time portraying subtle emotions through facial cues, something we do in real life every day. To see Uncharted 2 nail these cues gives the game a whole new dimension to tell its story. I found the characters so relatable that I couldn't help but be deeply invested in every moment of their adventure. The game has also improved on its predecessor in nearly every way possible with tighter controls, smarter level design and some truly impressive set pieces. Even the new multiplayer mode is surprisingly good, making you feel like you're getting more bang for your buck. Uncharted 2 is the perfect mix of movie quality storytelling and addictive gameplay, making it the most fun I had all year.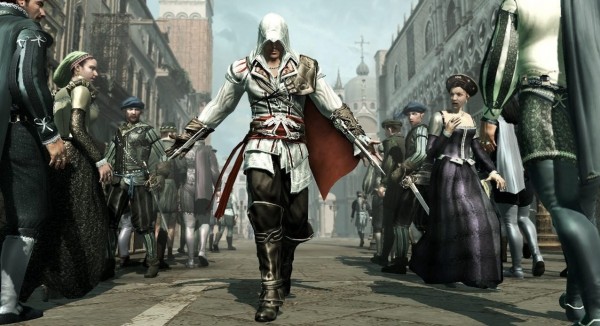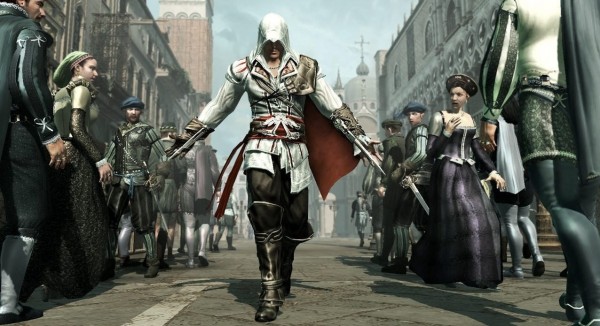 I can't tell you how many times I've had to stop and restart writing my thoughts on Assassin's Creed II. It's that difficult to explain how good this game is. There are a lot of sequels on this year's list but none of them rose above their prequel as exponentially as Assassin's Creed II did. The redundant missions of its predecessor were done away with, a smart and simple economic system was introduced, and combat was enriched with new abilities and new weapon and armor upgrades. The biggest improvement came by way of the game's story and lead protagonist Ezio Auditore. He's immediately charming, and his story is an intimate tale of loss and revenge, far different than that of Altair's rather sterile quest in the prequel. Ezio's isolated journey would've been good enough but, not content with par, Assassin's Creed II launches you into one of the most interesting and well thought out sci-fi/fantasy conspiracy theories I've ever seen. Without getting into spoilers, the game weaves its fiction into our historical fact and asks you to question everything you know about the last few hundred years of history. And it does it frighteningly well. It's the first time in a long time that I find myself salivating for a sequel so I can learn how everything turns out. Combining intrinsically fun gameplay with a story that would make Dan Brown cry deeply in realization of his mediocre work, Assassin's Creed II is my game of the year.
2009 Honorable Mentions
Assassin's Creed
,
batman
,
borderlands
,
Brutal Legend
,
call of duty
,
left 4 dead
,
Lists
,
resident evil
,
scribblenauts
,
Shadow Complex
,
street fighter
,
super mario bros
,
Uncharted
,
video games