We collected input from hundreds of visitors to the site to compile the list of the 100 Greatest Video Games of All Time. You can see the beginning of the project here, where you'll also find an index of all the results to date.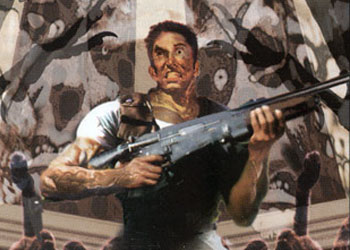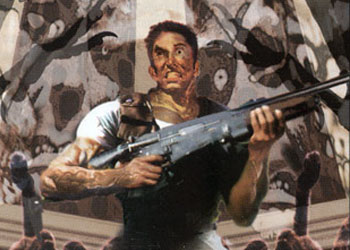 Release Date: March 22, 1996
Developer: Capcom
Original Platform: PlayStation
Genre: Survival horror
Originally called Biohazard in Japan, Resident Evil is one of the first survival horror games to reach great success. It was inspired by the 1989 haunted house game Sweet Home and would go on to shape an entire genre and spawn a plethora of sequels, novelizations, movies, and collectibles.
Release Date: June 30, 1998
Developer: Rareware
Original Platform: Nintendo 64
Genre: Platform
The original Banjo-Kazooie was one of the bestselling games on the Nintendo 64, not surprising since it is heavily influenced by Super Mario 64, another huge seller for the platform. The game takes a lazy bear named Banjo and his bird pal Kazooie on a wild adventure to rescue Banjo's sister Tooty from the evil witch Gruntilda. Banjo-Kazooie was adapted onto the Xbox Live Arcade on November 26, 2008.
Release Date: October 25, 2005
Developer: Infinity Ward
Original Platform: Microsoft Windows
Genre: First-person shooter
Call of Duty 2 released first on Windows, but its status as an outstanding launch title for the Xbox 360 is what rocketed the Call of Duty franchise and Infinity Ward to the frontlines of FPS multiplayer gaming. COD2 delivered a solid single player campaign that put players in the roles of American, British, and Russian soldiers in levels based on real battles from World War II, and it also introduced military warfare to a new generation of console gaming.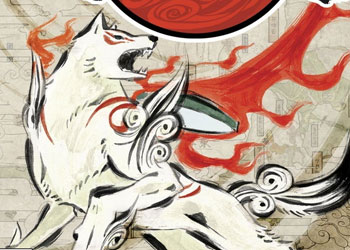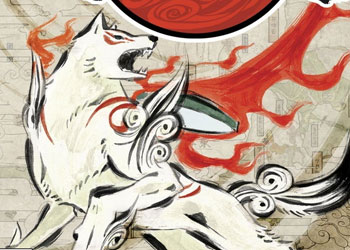 Release Date: April 20, 2006
Developer: Clover Studio
Original Platform: PlayStation 2
Genre: Action / Adventure
Featuring a uniquely cel-shaded visual style, a gesture-based calligraphy interface, and a classically inspired Japanese soundtrack, Okami casts the player as a reawakened goddess who takes on the form of a wolf to renew the nation of Nippon from the ravages of an evil force that has been destroying the land.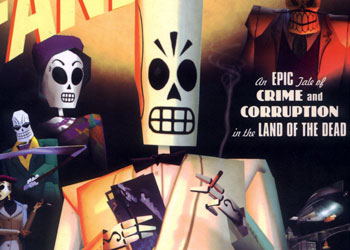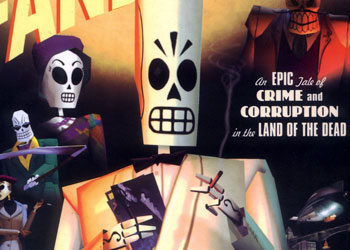 Release Date: October 30, 1998
Developer: LucasArts
Original Platform: Microsoft Windows
Genre: Adventure
Generally regarded as the last great adventure game of the '90s, Grim Fandango draws from Mexican folklore to create an engaging and witty story about corruption set in the Land of the Dead and presented in a film noir style.
Check out the next five: #95-91