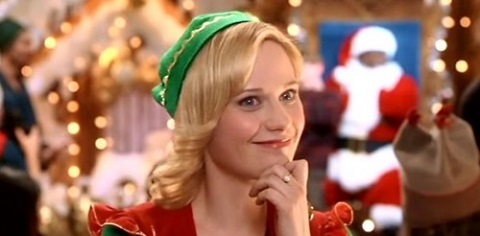 It was hard to sit down and write this, not because the thought of Zooey Deschanel makes me weepy, but because this is the last Fangirl's Guide for awhile. It's going to take a break for something new. That project hopes you'll be as nice to it as Zooey is on New Girl. But more on that later because right now we have to talk about why we all can't get enough of Ms. Deschanel.
From big eyes that symbolize innocence to quirky ways that inspired one of the best skits on SNL that's no more, from her movie roles to her TV break, there are just so many damn reasons to love Zooey Deschanel.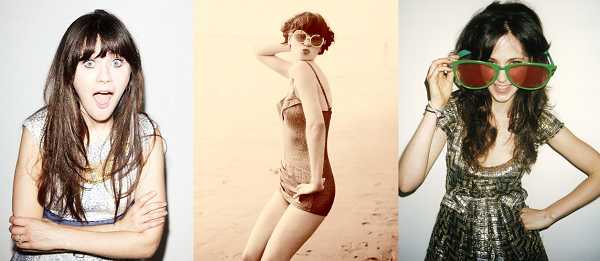 Name: Zooey Claire Deschanel
Birthday: January 17, 1980
Place of Birth: Los Angeles, CA
Twitter: @ZooeyDeschanel
Best Known For
Before Zooey started bringing in the weekly laughs on New Girl in 2011, she was in some of your favorite movies. She was the big sister to my (delusional) boyfriend Patrick Fugit in Almost Famous in 2000, Buddy's confidant five years later in the holiday favorite Elf and, in that same year, she found herself in The Hitchhiker's Guide to the Galaxy. From there you might've seen her in The Go-Getter with Lou Taylor Pucci or Bridge to Terabithia with a very young Josh Hutcherson in 2007. Elf may've been her biggest hit to date at that point, but then she became Summer in the hipster's tale of love (500) Days of Summer in 2009. I'll refrain from what I have to say about that until my section in all this… Other than acting you may know Zooey from her band She & Him. So basically there are plenty of ways you could've gotten to know Zooey over the years.
5 Quick Zooey Deschanel Facts
Zooey's allergic to gluten.
She went to Northwestern University but dropped out after a year.
Remember The Offspring? Well, Zooey was in their video for "She's Got Issues."
She went to high school with Kate Hudson.
Zooey's a fangirl herself. She loves Ella Fitzgerald and Parker Posey.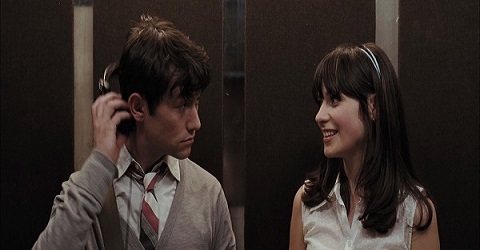 Reasons You Love Zooey Deschanel
When it comes to Zooey it boils down to some adored movie roles, a little show on Fox, her music, and her overall personality.
We'll stick with the two that get the most love: Elf and (500) Days of Summer. In both Zooey was admired by the leading man, and who hasn't had the fantasy of being wanted by someone? In most cases that someone isn't Will Ferrell, but you get what I'm trying to say. Those of you who swear Elf is the greatest Christmas movie ever love Zooey because she was a part of it and every person in that movie was necessary to make it great. People who love (500) Days of Summer are a cult, and you love Zooey in that because she was who you wanted to be — 99% of girls want to be on the other end of Joseph Gordon-Levitt's affection. It's hard to sum up why you love her in that on a broader scale because that movie as a whole deserves its own "Guide" and, simply, I didn't get it. I do get why you love her and JGL together though and I'm with you — I think they should date. If you recall, we've discussed this factoid before.
For those who didn't care for her movies or followed her from the big to the small screen, you've got major love for Zooey's Jess on New Girl. You want to commend Fox for not canceling what saved their Tuesday nights two years ago because from the second you saw Jess on the "Pilot," you knew you had your spiritual twin. Here's a girl whose idea of sexting is way off, can't take a compliment, and has checks with baby animals on them; finally a girl on TV that's all you. Well, a more fashionable you who can score with doctors and precious coworkers who have ugly cry faces. That's beside the point though.
Acting aside, you fancy Zooey thanks to her musical skills and overall demeanor. You swear there's not a bad bone in her and one day you want to grow up to be just like her. For some, she's not only your fangirl love; she's your little idol.
Zooey Deschanel has love coming in from all over the place, be it in movies, TV, or music. You love her for all three with the added bonus that she's as sweet as can be.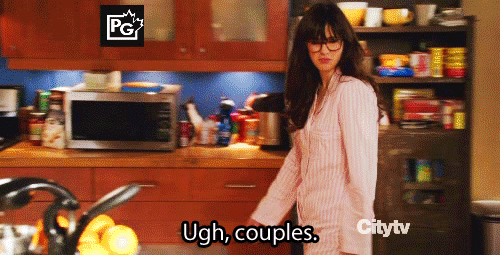 Reasons I Love Zooey Deschanel
Here's the thing, to me Elf is funny but when it comes to Christmas movies I'll stick with Rudolph and my favorite elf of all time, Hermey. Then there's (500) Days of Summer — I finally watched because it was on E! and I didn't get the hype at all. I sat there at the end saying, this is it? That's not to say I hate every movie she's ever done. The Good Life was a gem found hidden away in the depths of Netflix and Almost Famous was okay. Sorry, but you don't know how much it irritated me that the band kept blowing off the interview — deadlines people, deadlines! Note that both of those have Patrick Fugit — not like I'm obsessed or anything.
Back to Zooey — I didn't understand why she was so great until New Girl. I was hesitant to even watch because of reasons found here when I went on about the men of the show. Luckily the commercials were enough to persuade me to watch the night it premiered and I'm glad I did. Now, Jess isn't someone I gravitate towards because I'm more a Mindy Lahiri kind of gal, but there was one episode that made me really connect to her character. The episode where she lost her job continues to stick with me because at my age, being unemployed is the lowest of lows. You're labeled an "adult" but have nothing to really show for it. Other than that I love Zooey's Jess mainly for her one-liners and the gifs that come with them. These gifs are greatly appreciated because they convey my thoughts when posting on Tumblr about reality.
I don't watch movies just to see her but she was the reason so many tuned in the first time around to New Girl, so I have to love the girl who brought the initial attention to one of the best shows on TV.