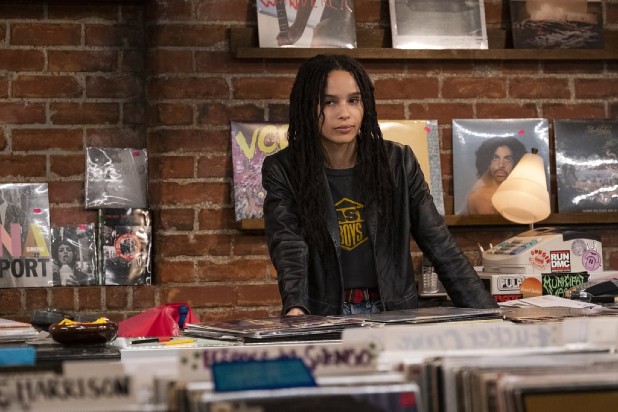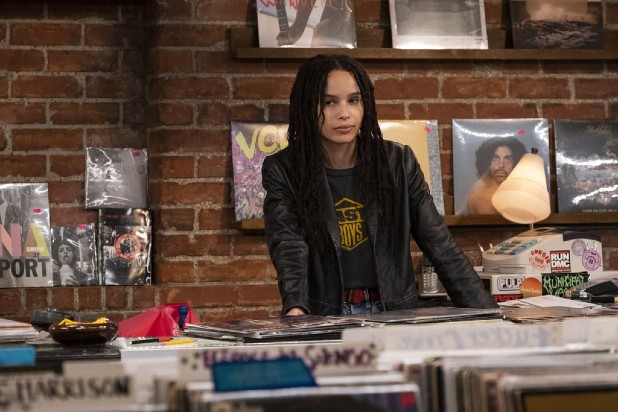 In a perfect world, I'm as cool and wonderful as Zoe Kravitz, but I think we all know by now how imperfect the world is. With that, I am not her, but that doesn't change the fact that when it comes to being one of the coolest people in Hollywood, Zoe Kravitz takes the cake. And in case you're wondering…no, we're not just showcasing her family (last week we fanned out over Jason Momoa). Again, this month is DC-based and Ms. Kravitz will soon be everywhere as Catwoman in 'The Batman.'
Name: Zoë Isabella Kravitz
Birthday: December 1, 1988
Place of Birth: Los Angeles, CA
Twitter: @ZoeKravitz
Best Known For
When you're the daughter of Lenny Kravitz and Lisa Bonet, people are going to know your name from the second you enter the world. For Zoe though, she didn't want to just be a celebrity child. Instead, she stepped into the limelight herself in 2007's 'No Reservations.' From there she landed a reoccurring part on 'Californication' in 2011, and that same year dipped her toe into the Marvel Universe in 'X-Men: First Class.' Since then she's been in blockbusters like 'Mad Max: Fury Road' and 'Spider-Man: Into the Spider-Verse,' and in award-winning series. I'm sure you've heard of HBO's 'Big Little Lies?' This year she starred in the retelling of 'High Fidelity' on Hulu, and next she'll be Catwoman alongside Robert Pattinson's Batman. 
5 Quick Zoe Kravitz Facts
This won't be her first time playing Catwoman. She voiced the iconic character in 'The Lego Batman Movie.' 

Zoe takes after her dad musically, as the lead singer of the band Lolawolf. 

Al Roker is her cousin. 

She got married in Paris, France. 

She has two godmothers; Marisa Tomei and Cree Summer. You may know Cree for being the voice of countless iconic cartoon characters including Susie Carmichael from 'Rugrats' and Elmyra from 'Tiny Toons.'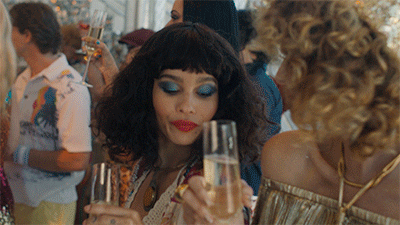 Reasons You Love Zoe Kravitz
There's a true aura around her that cannot be denied. She exudes charisma and maybe that is just something she inherited from her ultra-cool parentals. Nevertheless, it's something she brings to every role she plays. That and a bit of mystery. Unlike many of her Hollywood peers, Zoe seems rooted and not caught up in the hoopla of celebrity. Perhaps these, and her additions to the pop culture realm are the reasons you love her so. 
Take 'Big Little Lies' for example. That's a huge show. I've never seen it (HBO is expensive y'all), but I watch all the award shows and it cleans house as a whole. That's in part of Zoe, of course, being part of the fabulous ensemble and giving her all to Bonnie Carlson. Then you have her leading role in 'High Fidelity,' a role many say she was born to play given her mother was in the original alongside John Cusack and Jack Black. No matter what this girl does, again – she makes it look effortless and cool. 
I know I continue to use the word cool, but doesn't that best describe this woman you love so much? Men and women both want to be and be with her. That's the truth. And that's not just because she's stunning to look at, but because of her down to earth demeanor. While other celebrities her age are doing the absolute most all the time, Zoe kind of just kicks it in the shadows emerges when necessary and then heads back until she needs to be seen again, and you respect the hell outta that because in today's world celebrities have a tendency to be too in our face, and Zoe's just not. 
So be it her acting or her cool as a cucumber way she goes about the world, these are the reasons you love Zoe Kravitz.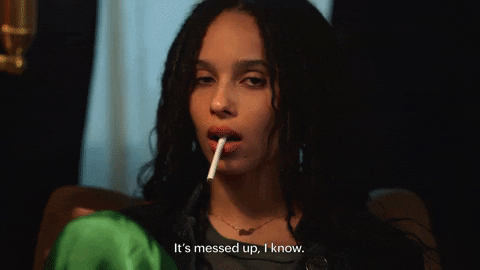 Reasons I Love Zoe Kravitz
To be the chic mixed Black woman that Zoe Kravitz is would be my dream, but I'm more like 'Living Single's' Synclaire. A troll collecting (well, former) dork. Nevertheless, Zoe is someone I do love because she's what I strive to be. I mean, not actively. Only in my head and dreams. One day I hope to reach her level, but if I'm being honest – I am not putting in the work. Also, I was going through her Instagram and she posted a heartfelt note to Hulu's 'Pen15' that made my heart burst. Anyone who loves that show, I can't help love have love for. We'll talk more about that show later this year. So that's it. It's not a long list, but those are my reasons why.