The year was 2006, it had only just begun, and a TV movie by the name of High School Musical premiered. Disney couldn't have wished for anything greater because this cheesier-than-a-stuffed-crust-pizza movie went on to be one of their biggest hits. Back when I was younger Disney Channel movies were all the rage, but they didn't go onto spawn as much merchandise as a box office smash. It's weird to believe that was almost a decade ago and while Zac Efron has done some iffy things with his career since, it's hard not to love him because, well, have you seen him?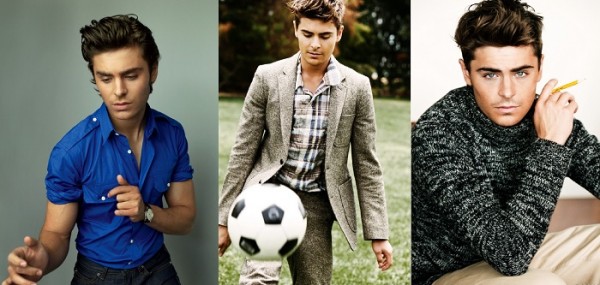 Name: Zachary David Alexander Efron
Birthday: October 18, 1987
Place of Birth: San Luis Obispo, CA
Twitter: @ZacEfron
Best Known For
This kid started working when he was two in a TV movie, but then took a long break and got back into the swing of things after appearing on an episode of Firefly as Young Simon. From there he landed on Summerland. His gap toothed smile caused some hearts to flutter but it wasn't until a year later when he became forever known as Troy Bolton in High School Musical. That of course went on to spawn a couple sequels, but in between all of those he did the remake of Hairspray and tried to get serious in Me and Orson Welles. After the dust settled from all the Disney fame, he didn't stray too far from the norm and played a high school student who happened to play basketball in 17 Again. After that, things got questionable: New Year's Eve, The Lucky One, and That Awkward Moment. Oh, and that box office bomb that was this summer's We Are Your Friends. At least he had some success with Neighbors, right?
5 Quick Zac Efron Facts
Efron means lark and he once played Link Larkin. Coincidence?
While he may be in one of your favorite movies, his will forever be The Goonies and Dumb and Dumber.
He got his first kiss during a truth or dare game back in 7th grade.
Simon Cowell offered him a record deal, he obviously turned it down.
Seth Rogen played his neighbor on film, but in real life he lives next to It's Always Sunny's Charlie Day.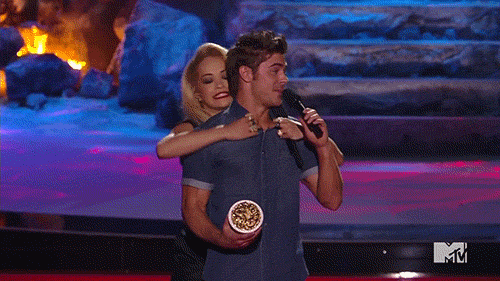 Reasons You Love Zac Efron
Again, look at him. It's easy to see why you love Zac Efron with one quick glance. He is one of those guys who, no matter your type, you can admit that he's a very attractive man. So what if your love of him is superficial? We're told time and time again that looks aren't everything but sometimes you can't help but gravitate towards a pretty face that does movies like We Are Your Friends. However, you weren't one of the, like, nine people who actually paid to see that in theaters.
Looks aside, your love of Efron may've come about when he was Cameron Bale on Summerland. That mop hair and gap tooth won you over and you instantly started scouring Tiger Beat on anything you could find about this new crush. There was very little but the wait was worth it when just a year later Efron's face was plastered everywhere thanks to High School Musical. Let's talk about that for a second — it's clear that if you weren't already following his career thanks to Summerland, you fell hard when you watched this Disney Channel movie for the first time. Troy Bolton was a gift from above in your eyes. He wasn't just cute, but he sang, danced, and fell for the smart girl. What was there not to love about that character and movie? Very little. Plus, these movies were all about stepping outside of the box people may've placed you in and really just being yourself. Great music, great lessons, great casting.
Maybe you're in the small group of people who skipped all the kiddie stuff and only started paying attention to Efron after his masculine transformation. You hoped The Lucky One would live up to The Notebook, and while it didn't, you walked away with a major crush on the leading man. That's why your curiosity and hormones led you to That Awkward Moment (you may've also gone for Michael B. Jordan too) and last year's hit, Neighbors.
When it all boils down, no matter when you boarded the Efron train, you bought a ticket based solely on the fact that he's one of the most handsome men in Hollywood.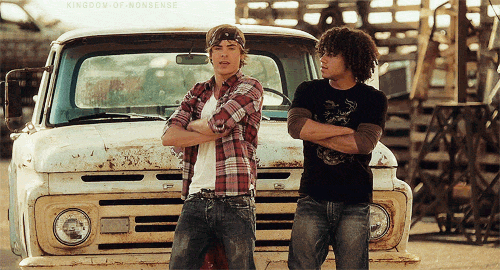 Reasons I Love Zac Efron
Don't ask me why I happened to watch High School Musical the night it premiered. I was a freshman in college and on my winter break, a friend texted me to turn it to Disney, and all these years later I have no shame in admitting that those three movies are awesome. Yes, they're ridiculous when it comes to plot and execution, but it's all in good fun. Plus the songs can still cause a sing-a-long. Anyways, while I'm like a lot of you who fell for Efron's good looks when he was a Wildcat, that's not the main reason I love this guy.
As Wendy Williams would say, Efron is down with the swirl. This means he's all about dating girls with a lot more pigment in their skin than his. His first crush was Tyra Banks and he went on to date a cascade of beautiful Latina women, including his High School costar Vanessa Hudgens. Now he's with Sami Miró. I'll always back those who mix it up when it comes to love because I came from an interracial hookup, and also am in love with someone whose skin is very much unlike mine.
Efron's Bolton was great and will forever be linked to good times in college, but this guy's got me seeing hearts due to his love of mixing it up.