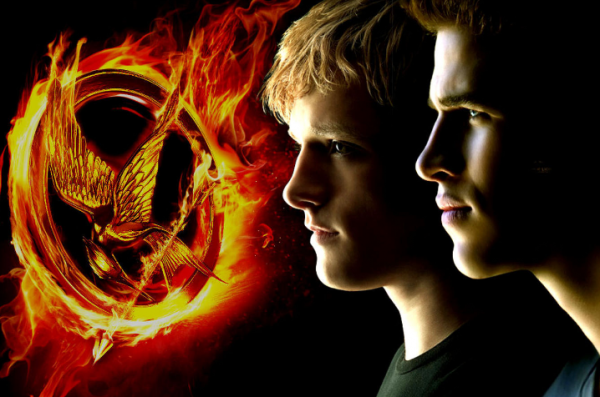 The fandoms that come with movies like Twilight and The Hunger Games to me are just as intense as the insanity that surrounds boy bands. How these books gain so much popularity, I'll never know, but what I do know is that as soon as their favorite characters are cast, those actors' lives are never the same. One second they're a kid star who's barely made a peep in the scene and a pretty import, the next they're Josh Hutcherson and Liam Hemsworth, Peeta and Gale of The Hunger Games.
I had planned to write about this pair over a month ago and at the time I hadn't seen the movie, let alone read the books. Then it worked out that a friend and I rented it and I have to say, it was a lot better than expected and now I can see a little more clearly why girls are ravenous when it comes to the two men in Katniss's life.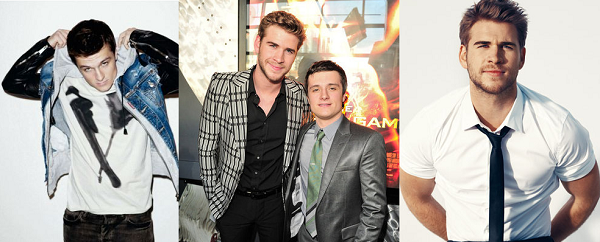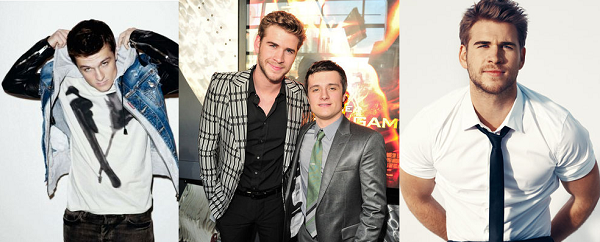 Name: Joshua Ryan Hutcherson
Birthday: October 12, 1992
Place of Birth: Union, KY
Twitter: @jhutch1992
Name: Liam Hemsworth
Birthday: January 13, 1990
Place of Birth: Melbourne, Austrailia
Twitter: He's a quiet one, but dedicated fans can follow the fan run account @LiamHemsworths for the latest on Liam.
Best Known For
Before their faces were plastered on as much merchandise as those little pop tarts in One Direction, these young men were doing their best to make a dent in the entertainment realm. Josh was in a gaggle of movies likely to repeat only on HBO Family: RV, Bridge to Terabithia, and Zathura: A Space Adventure with Twilight's Kristen Stewart. However, it wasn't until the Golden Globe winner and Academy Award nominated The Kids Are All Right in 2010 that he started to be taken seriously as a young actor. As for Liam, people in Australia knew about him a few years before he became a poster boy in the US thanks to TV shows like The Elephant Princess and Neighbours. That all changed when Liam scored a starring role alongside his now fiancée, Miley Cyrus, in The Last Song.
6 Quick Josh Hutcherson & Liam Hemsworth Facts
Although he wasn't even two when it came out, The Lion King was Josh's favorite movie growing up.
Miley Cyrus must've taken Liam to Best Buy a lot when they were merely dating since he said that's the way to his heart.
Josh's love of hip-hop came from his RV costar JoJo. She's the one who introduced him to it.
Liam was once a competitive surfer in Australia and wanted to be like Kelly Slater.
Jake Gyllenhaal is number one on the list of actors Josh is yearning to work with.
Thank goodness Liam got The Hunger Games role because he told his agents that if he didn't he'd burn a house down.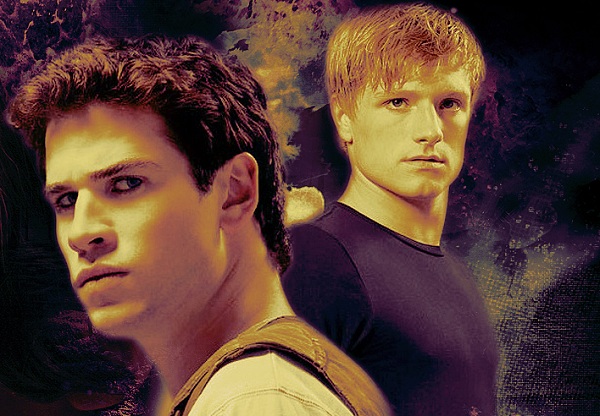 Reasons You Love Josh Hutcherson & Liam Hemsworth
Keeping in mind that only one installment of this franchise is in my mind… Josh Hutcherson's Peeta is the guy by Katniss's side during the Hunger Games, so it's easy to see why girls instantly fell for this dude. He goes for the cutesy factor and says he came to the Capitol with his crush, helps her out and, in the end, wins her over. In reality he's a darling to fans and with no tabloid scandals to date, he's as sweet as the bread his Hunger Games persona bakes. Then there's Liam's Gale… it seems like he's friendzoned from the start with Katniss, but even with minimal camera time in the first movie, he's the obvious sex kitten of the two lead male roles. Josh has such a baby face that screams innocence, while Liam is all man and if you're an adult watching these movies, one would hope you gravitate towards Liam. Plus, in reality he's shacked up with Miley Cyrus, so you know he has to have a wild side to keep up with that girl. Much like Twilight, it boils down to what kind of gal you are… Fans either love that love that sugary baker next door or that sizzling chunk of man.
Reasons I Love Josh Hutcherson & Liam Hemsworth
Back in 2009 I met little Josh Hutcherson and after I asked him to take a picture with my toy robot (long story), he then told me and my friends a longwinded story of his aunt and her stuffed hippo… Who knew that kid would be the talk of the town in a bigger than life movie just a few years later? Not me. I don't see it when it comes to Josh. I guess it has more to do with the character than the person in this case, but even then… I was kind of annoyed with Peeta and if I was Katniss I would've shot an arrow in his heart as soon as the rules changed again. Now, Liam — let me fan myself as I type his name with undivided attention. He's undeniably one of the hottest actors out there, and looking at his birthdate makes me feel like Chris Hansen is going to pop in any minute, but thankfully he's of age so my admiration for his dashing good looks is all legal. I can't say I love Gale in The Hunger Games because, well, I have no clue why he even matters at this point in time, but I can say I love me some Liam. So there's no love for Josh on my home front because I will never see what makes him special, but Liam, all my love for him is strictly physical.