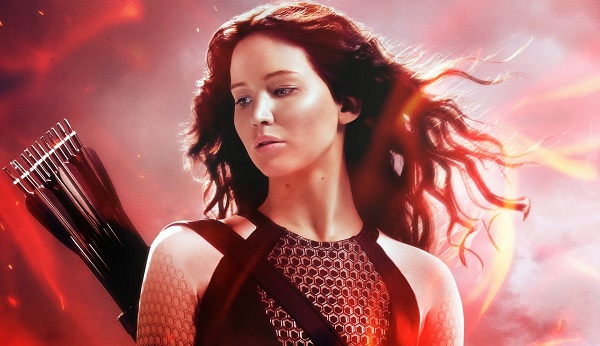 There was one no one better for this week other than the girl everyone swears would be their BFF, the star of one hit franchise after another, the HBIC — Jennifer Lawrence. It was funny to me that Jennifer Lawrence and Anne Hathaway had similar years recently, both earning countless accolades, but it was Lawrence who had the odds in her favor. Why? Why did I tire of Anne's wins but continue to praise Jennifer's? Simple, J-Law doesn't sugar coat and talks like a real human being. Yeah, she thinks it's awesome to win but she doesn't treat an acting award like a Nobel Peace Prize. She's as honest as Hollywood can be, acts the pants off people two to three times her age and, well, I can't spoil all the reasons the entire world seems to love Jennifer Lawrence.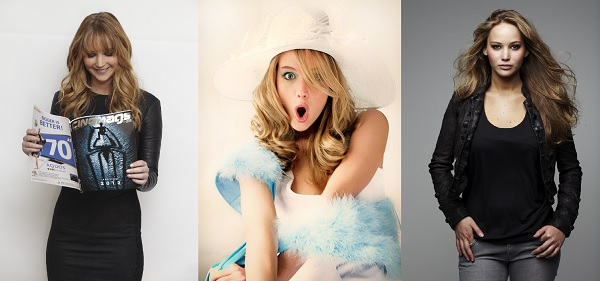 Name: Jennifer Shrader Lawrence
Birthday: August 15, 1990
Place of Birth: Louisville, KY
Fangirl Fan Site Shout Out: F**k Yeah Jennifer Lawrence
Best Known For
It's hard for fans to think of a world without Jennifer Lawrence, but it hasn't been that long since she's been the "it" girl. Before she was one of America's sweethearts, she was a mascot on Monk — one episode, not too much. She got a slightly bigger break when she was cast in The Bill Engval Show in 2007. A year after that gig ended she landed the role of Ree in 2010's Winter's Bone. Things took off from there as she was blue in the face as Mystique X-Men: First Class (with her on again, off again boyfriend Nicholas Hoult) and of course there's the whole Katniss Everdeen part that took her from zero to 60 in a matter of milliseconds. Lawrence isn't just for kids though, oh no. Winter's Bone was only the beginning. The same year we saw her wield a bow and arrow, we saw her dance and freak out with Bradley Cooper in Silver Linings Playbook. This week The Hunger Games: Catching Fire opens and proves her career doesn't any show signs of slowing down, even for a yield. She has American Hustle later this year, more X-Men and Hunger Games, and even Dumb and Dumber To. Yup, that's happening.
5 Quick Jennifer Lawrence Facts
In school Lawrence was voted "Most Talkative."
She was discovered on the streets on NYC during a trip with her mom by a photographer.
Don't mess with her, if you're a squirrel. She knows how to skin them.
Bradley Cooper is one of her best pals; I mean, they've worked together three separate times. They have to be cool, right?
Katniss might look lovely as a brunette, but Lawrence is a natural blonde.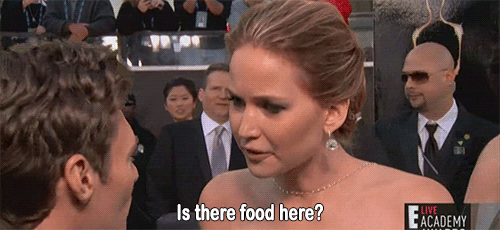 Reasons You Love Jennifer Lawrence
Where do I begin when it comes to Jennifer Lawrence and why you love her? This is one of those where I could likely write you a college sized thesis and still come up short. I'll try to scale it down and just touch on her talent, her roles, and her abnormally normal ways.
We've seen her in the past years dominate with critics. While some young actors who've taken on book to movie roles have gotten slammed for their work, Lawrence has gotten nothing but praise. You're not crazy when you say she's got her peers pretty much beat in the talent department. Plus, to argue would lead to you tossing her Oscar in someone's face — or her bazillion Critic's awards for many of her roles, her Teen Choice surf boards, and the list goes on.
So now on to the people she plays. Whether you're just an X-Men junkie who fell for the girl in blue, love her more realistic movies, or would want her as your District's tribute, it's her colorful array of characters that keeps you coming back for more. Let's focus on her real roles for a second because those of you who enjoyed her in Winter's Bone and Playbook like the pain she brings forth in the human experience. When she breaks, you do the same. You might be a 35-year-old mother of two, but hell if you can't recognize that the girl from your daughter's lunchbox has more talent than some actors your own age.
Then there's The Hunger Games. Fans of all ages are continuously drawn in by Katniss's strength and determination. In a world where her death would've been cheered, she prevailed thanks to her audacity to bend the rules and take charge.
Acting aside, when Lawrence is just herself, she's as admirable as the characters she plays. Every interview she does showcases her humorous outlook on life and fame, and her fangirl tendencies (hey, she's one of us!). She's often asked about her weight and you applaud every time she says stuff like that doesn't matter. Then, yes, Lawrence is a fangirl through and through. She's stalked Uncle Jesse at a party, rushed Jeff Bridges at Comic-Con, and even admitted to being a teeny bopper back in the day.
Besides being insanely famous, glamorous, and having more awards than a straight-A student, you love Jennifer Lawrence because you swear if you just met her and had like 10 minutes of her time you'd be making friendship bracelets soon after. You'd gush about her movies and talent and she'd likely laugh and tell you to shut up, but then you'd bond over In & Out shakes and that's why you love her.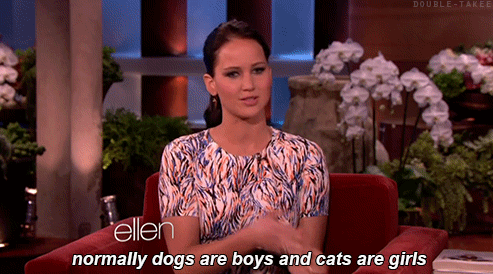 Reasons I Love Jennifer Lawrence
Fangirls who don't pass the line into the crazy-coo-coo pits of pity are awesome and I love Jennifer Lawrence because, unlike so many celebrities, she actually seems excited by other famous faces. It's so annoying when celebs are like, oh no — they're just people, why freak out? You know why you freak out, because you are a fan and love what they do. Lawrence knows that and that's just one reason I think she's pretty cool.
Her movies are whatever and I did enjoy The Hunger Games, but I'm not in any hurry to see Catching Fire. I can wait until Redbox has it, but I am excited for this East of Eden remake she's involved in. With her attached, I'm not worried about Hollywood taking a dump on my late boyfriend, James Dean. At the end of the day, though, I'd have to say I love this girl because of how she approaches weight.
The last time I was considered a skinny kid was maybe kindergarten; from there on out and thanks to an early puberty I was labeled a "fat kid." Anyone who's grown up with that scarlet F on their back knows it's rough and you swear every problem you've ever had or will have is because your pants size isn't a nonexistent zero. Lawrence herself isn't a big girl, but she sticks up for her curves and continues to swear that she'll never diet for a role. Yes, she works out, but not to the point where she's rail thin and light as a wafer. I can't hate her for wanting to maintain the figure she already has, right?
Jennifer Lawrence may be this stunning actress and a hero to many, but to me she's this girl who takes her influential powers and uses them for good and I love her for that. Plus, she says some of the funniest things out there.