We've been all over the X-Men board this month with a little new and a little old, and now we're ending with the main man. Well, sort of. We're not going to go into Patrick Stewart's fandom but the man who has the honor of portraying his younger self in one of the most beloved movie franchises out there. So let's get to why James McAvoy seems to tickle your fancy, shall we?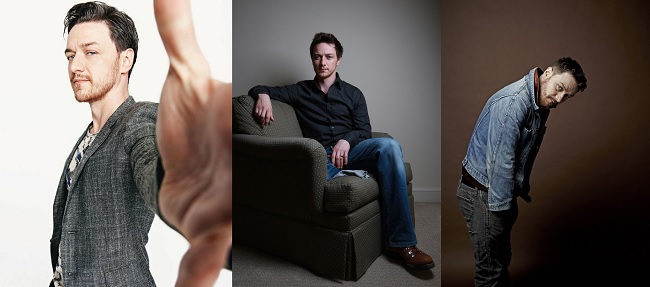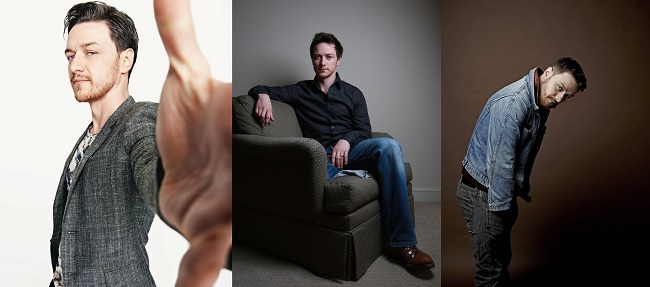 Name: James McAvoy
Birthday: April 21, 1979
Place of Birth: Port Glasgow, UK
Fan Site Shout Out: James McAvoy Central
Best Known For
James did a lot before he landed on Shameless in 2004, but that's where we'll start his mainstream journey. The show did so well there that they brought it overseas to the US in 2011. He played the car thief with a heart of gold and then moved on to the land of fantasy when he left the show for the big screen in a major way as Mr. Tumnus in 2005's The Chronicles of Narnia: The Lion, the Witch and the Wardrobe. He stayed on the fantasy trail just a bit but started to be quite the romancer in Penelope. After that he put his accent to use in Becoming Jane, Atonement, and Gnomeo & Juliet. The same year he voiced a lawn ornament, he scored big time being cast as a young Charles Xavier in X-Men: First Class. He impressed and went on to continue with that character and will appear as him again in next year's X-Men: Apocalypse. He's also slated to be in an upcoming M. Night Shyamalan movie come 2016 too.
5 Quick James McAvoy Facts
He had wanderlust so much as a kid that he wanted to be a missionary when he grew up.
James has a five-year-old son named named Brendan.
Location is really important to James. He really wanted that X-Men role because it was only 30 minutes from his place in London.
One of his best pals in Hollywood is Benedict Cumberbatch.
He can forever claim he was one of the sexiest people alive. People declared it in 2007.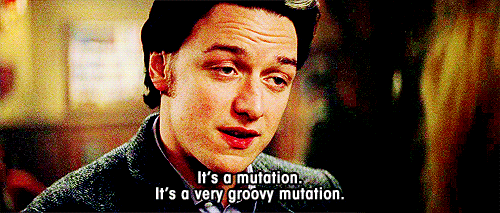 Reasons You Love James McAvoy
Okay McAvoyeurs, looking at this guy's resume I can assume you're broken down into three parts: Shameless fans, those who love a gentleman and, of course, the X-Men supporters. So we'll go with that and start with the first one I mentioned. Steve is a character I only know through the US remake, and I'm not a fan but can see why he may've caught your heart. McAvoy's Steve may not have always made the right choice, but he did what he had to to ensure Fiona was okay. Their love may've seemed toxic at first, but you're one of those people who believe that love overcomes all and wins every time. Which in their case, it did.
When James wasn't playing a car thief, he was playing the well-spoken man of your dreams. The McAvoyeurs who fall into this category are suckers for an accent and, thankfully, this guy just doesn't put one on for show. His is the real deal and that's why you can't help but spend hours on end exploring all the corners of YouTube in search of all his interviews because in your mind he's not just a sweetheart in Penelope and Becoming Jane, but as much so in real life. Just the thought of him makes you swoon and you're not far from reaching your savings goal so you can head overseas and meet a man who may come close to the James you've put on a pedestal.
Then there are those of you who just happen to love X-Men. Like I've said when we talked about Shawn Ashmore, Anna Paquin, and just last week with Halle Berry, you're a fan of X-Men because you feel out of place for one reason or another. Not every fan of Charles Xavier is bound by physical limits, but perhaps you are the type of person whose mind controls over everything and that often makes you feel like an outsider among these so called "peers" you find yourself around on an everyday basis.
All in all you McAvoyeurs love your boy because he always manages to play characters with a skewed outlook on life but who manage to do what they have to for the ones they care about, and in your head that translates over into his reality as you view him as the perfect gentleman.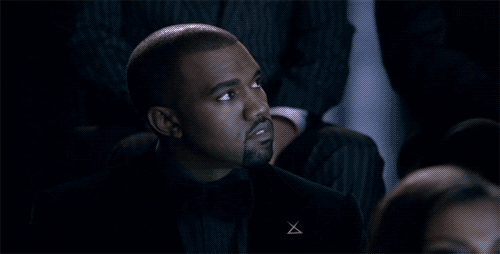 Reasons I Love James McAvoy
Going up and down this guy's work, I think I've seen one of his movies and that was only because of Evan Peters. Which means I'll see the next. So what do I love about this guy? That's a hard question to answer as I know very little about him other than what I've looked into today. With very little to go off of, I can't say there is any part of my heart that says "James McAvoy" on it. Also, he played Steve on Shameless and if you know me, you know that I loathe the US version of that character so I can't even imagine that I'd care for the one he was based off of.