Last year when this list was being made, I didn't realize that October would have so many mutants. Three out of four of these Guides will be X-Men centric but that it was a total accident. Not until the other day did I realize that Iceman, Storm, and Professor X would all be featured. You'll have to wait to see who rounds them out as the misfit, but first we have to get to Shawn Ashmore, who celebrates a very unbelievable 36th birthday this week.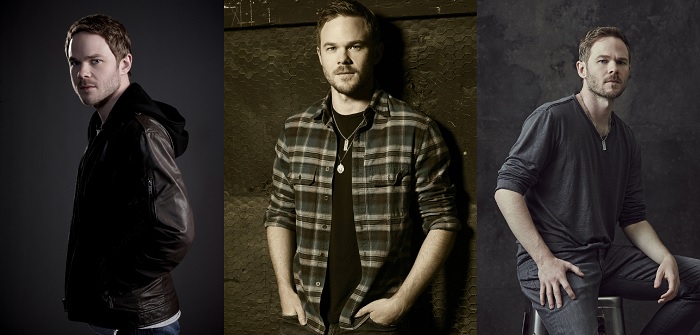 Name: Shawn Robert Ashmore
Birthday: October 7, 1979
Place of Birth: Richmond, Canada
Twitter: @ShawnRAshmore
Best Known For
Now that we know Ashmore is almost 40, it makes more sense he was able to appear in one episode of Flash Forward back in the late '90s. After that he changed things up in Animorphs and then went onto one of his most defining roles when he landed the part of Iceman in 2000's X-Men. Around that same time he was tied to the Disney Channel as an EMT on In a Heartbeat. It was clear comics were where he felt most at home though, appearing as the cold character in three more films to date. Most recently, though, he starred alongside Kevin Bacon in The Following as the curious and sometimes insanely dedicated Mike Weston. Up next he'll be with Dominic Monaghan in next year's Quantum Break.
5 Quick Shawn Ashmore Facts
Aaron Ashmore is his identical twin brother.
He's a self proclaimed video game buff.
His wife is a film executive named Dana Renee Wasdin. They met on set and married in the summer of 2012.
One time his finger slipped inside the nose of a tiger he was petting on the set of Animorphs.
Shawn goes all out for his roles. He actually attended military school for a few months before he started filming Cadet Kelly.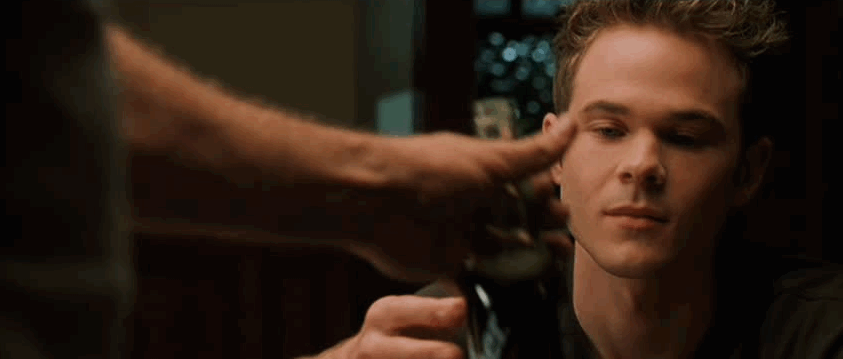 Reasons You Love Shawn Ashmore
The '90s was a glorious time for book worms. The Baby-Sitters Club and Goosebumps caused kids to have an addiction to words and then in walked Animorphs. This series was about kids who had the power to change, or rather morph, into animals. Some people took reading too far and got really into these books and were overjoyed when a TV series didn't take long to follow the popularity of the series. You were one of those kids who took hold of these stories and even tuned into the show religiously — Shawn Ashmore caught your eye and started a lifelong obsession. Even you have to admit it's weird that one of the stars of Animorphs is still getting work, but you'll take it.
Not everyone was cool enough to latch onto Ashmore from the start. Some of you walked into the picture when he became a part of the X-Men franchise. Growing up you fancied the likes of Wolverine and Storm — the popular guys. When X-Men came out though, you grew to love Iceman more and more. This new way of looking at him opened up your eyes to who he really was and you found solace in him. The way he loved someone he could never touch was always moving to you and you often sat there late at night and wondered why. Then when it came out in the comics that Iceman, well, came out, his character took on a whole new meaning to you. Usually you don't look at ice at having layers, but when it comes to Iceman, there are so many to explore.
Other than animalistics and mutant ways, you love Shawn Ashmore because he's got this definite boy-next-door look. He's a few years out from 40 and could still play a recent college grad. His innocent looks and puppy dog eyes don't hurt his case with you. So whether or not you loved when he turned into a four legged friend or into ice, you love Shawn because he cradled your book worm ways and gave heart and warmth to someone who comes across as cold — well, when he has to.

Reasons I Love Shawn Ashmore
I was barely a teen and Disney Channel was definitely still cool to watch late at night. It was then that I fell hard for a cute face on In a Heartbeat. It wasn't Shawn Ashmore — oh no, it was another actor who I don't think works today. Anyways, that's not why I love this guy. All my love resides with Shawn's character on The Following.
If you watched the first season of that show and didn't walk away wanting Shawn's Weston to be with Kevin Bacon's Ryan Hardy — you watched it wrong. Unclear at times if Weston was a follower or just in love with Ryan, Shawn gave one hell of a performance as an endearing fanboy and that's really one of the reasons I continued to watch that show, even when it got ridiculous and frustrating at times. My love for this week's birthday boy doesn't run too deep but I can say that I learned the true meaning of OTP thanks to his character on the now gone Fox series.