There is one thing those in tune with pop culture know Michael Fassbender for and that's likely the one thing many love about him. We'll try to go beyond that though and focus on other parts of him and his work. Whether it's his status as a member of the X-Men or his pulsating body in 300 or his upcoming portrayal as one of the most influential men in history, there's no denying that he's quite the looker, but what else do his fans love about him?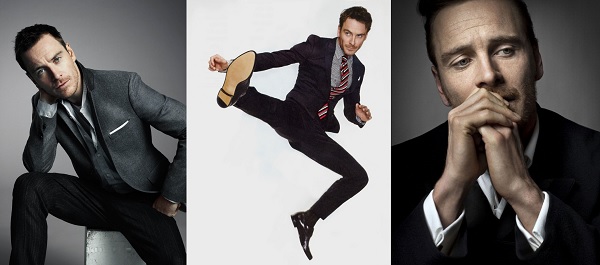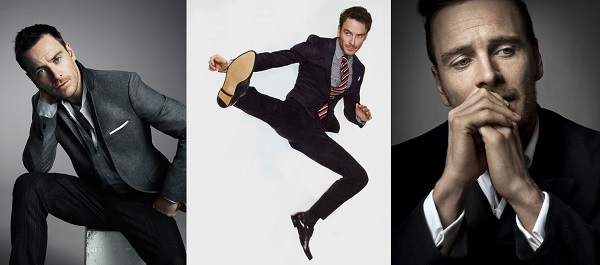 Name: Michael Fassbender
Birthday: April 2, 1977
Place of Birth: Heidelberg, Germany
Fan Site Shout Out: Michael Fassbender Online
Best Known For
There were a few things on Fassbender's resume before he hit the mainstream in 2006 with 300. The years that followed weren't quite as epic in terms of budget with roles in Angel, Hunger, and Eden Lake. Then came Quentin Tarantino's Inglourious Basterds where he starred alongside B.J. Novak as Lt. Archie Hicox. That led to Jonah Hex which got his comic book fandom rolling, but it was nothing compared to what was to come in 2011 when he first stepped into the role of Erik Lensherr. In recent years he's played Magneto once again and will continue to do so in X-Men: Apocalypse. Before that, though, he'll hopefully do better than Ashton Kutcher did as the man behind Apple in Steve Jobs.
5 Quick Michael Fassbender Facts
Before he wanted to be an actor, Michael wanted to be a guitarist in a band.
It was actually movies like E.T. and Flash Gordon that made him want to act.
He ate nothing but berries, nuts, and sardines to lose 40 lbs. for his role in Hunger.
Two of his best friends are director Steve McQueen and his X-Men costar, James McAvoy.
Whenever he has some free time, he likes to head out and drive around some go-karts.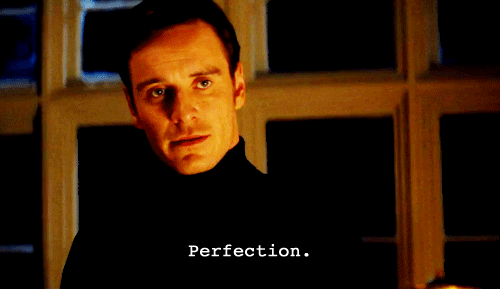 Reasons You Love Michael Fassbender
In your head, there's no bigger Fassinator out there. You've dubbed yourself the number one fan and challenge anyone who wants to step up to you for the title. Now that we have that settled, when it comes to Michael Fassbender, it's easier to ask, what don't you love? It's obviously not his balls-to-the-wall approach to roles, his mutant ways, or his Oscar-worthy screen time. So basically, there's nothing you don't love about him, except the fact that he's not by your side at this exact moment.
There aren't a lot of actors who'll bare all. It's the norm for women in Hollywood, but far and between when it comes to movies that showcase more than a man butt. You're the kind of person who feels that needs to change and commend anyone who goes for it like Fassbender did in Shame. Men who are confident enough to bare it all, those are the men you can't help but fall for. That's why you can't help but love you some Kevin Bacon and Jason Segel too. What can you say, you're a nudist at heart — or just all about freeing willy.
Or maybe naked dudes aren't your thing — on the big screen, anyways — and you're more into dudes with superhuman powers. Maybe that of the magnetic kind. That's why almost all your love for Fassbender sits within the confines of the X-Men series. Magneto has been on both sides of the field, playing both a hero and a villain, and you've always loved that about that character from the days of reading about him in comic pages. Anyways… to you, Magneto, while against the human race, happens to be the most human. Everyone has a good and a bad side; it's just up to everyone to make one side shine a bit more. Fassbender has made you nothing but proud as Magneto and you can't help but swoon whenever he's all done up and in costume.
Then there are those of you, the thespians who are a fan of the craft which Fassbender calls a career. You couldn't help but adore him as Stelios in 300, you were taken aback by his performance in Inglourious Basterds and would argue he was a million times better than Brad what's-his-name, and of course you held your breath when Best Supporting Actor was announced in 2014 at the Oscars. While you were initially upset at the loss, you applauded a well deserved win when it came to Jared Leto because you are, after all, a thespian, of course.
Whether it is his bravery on screen to show all he's got, his time in one of the best comic book-to-movie franchises, or his overall skills, you love you some Michael Fassbender in a big, big way.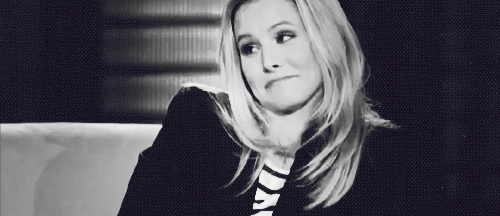 Reasons I Love Michael Fassbender
In doing this series I've come across some interesting fan names but if I had to make a top 10, "Fassinators" would sit somewhere in there between "Fannibals" and "Gladiators." That's about the most interesting thing I can think of when it comes to Michael Fassbender. He showed his no-no area in a movie I've never seen, so I can't say I love him for that, Evan Peters is the only reason I saw the last X-Men and, hello, Jared Leto was the only actor taking home that Oscar in 2014. So when it boils down to it, I have little to no love for you, Michael. I'm sure this won't affect him and he'll be just fine without me.