There have been a lot of child actors who've done well featured in this series — Drew Barrymore, Elijah Wood and Johnny Galecki, just to name a few. Now we're adding birthday girl Anna Paquin to the list. She has done everything from win an Oscar before she was technically a teen to being a mutant and a halfling. Now she's gearing up to be a part of the Disney family with this year's The Good Dinosaur. Enough of this and that, let's get to why she's been a favorite of everyone's since she was pint sized.

Name: Anna Helene Paquin
Birthday: July 24, 1982
Place of Birth: Winnipeg, Canada
Twitter: @AnnaPaquin
Best Known For
It's not every day that a 12-year-old lands an Oscar winning role in her second acting gig. That was Anna Paquin's reality after she starred as Holly Hunter's daughter in The Piano. A few years later she was still making critics melt with her performance alongside Jeff Daniels in Fly Away Home. Then she did a movie that '90s kids can't let go of, even today, She's All That. Right after that she landed in the X-Men as Rogue and that took her to a whole new level. Now not only was she a favorite in the industry, but to a new massive amount of fans. Those fans then saw a new side of her when she stepped into the hysteria that surrounded HBO's True Blood. Now that that's said and done, she's looking forward and continuing by lending her voice to Disney's The Good Dinosaur.
5 Quick Anna Paquin Facts
The actress was born in Canada, but moved to New Zealand when she was just four years old.
She's not into being out in the open when it comes to her accomplishments. She keeps her Oscar in her closet so guests don't feel pressured to ask about it.
Speaking of being out there, she didn't own a pair of shorts until she was cast in True Blood. She said shorts helped her get used to being exposed.
When she has time, she hits the gym for some boxing.
Anna is a huge fan of The West Wing and rewatches it every year.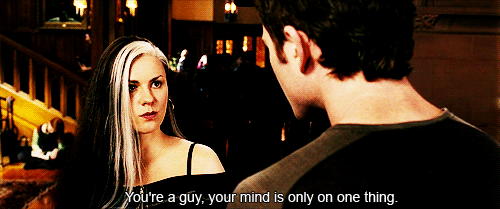 Reasons You Love Anna Paquin
When looking at all Anna Paquin has done in her life before even hitting 35, it's easy to see why she's been able to secure such a dedicated fan base for all these years. However, when it all boils down, you either love her because she inspires you as an actress, or you connect with her either when she's the mutant unable to touch too long or when she's a sweet but troubled halfling.
Every person on Earth has someone they admire, whether it's their parents because they raised them right, a friend who has always been there, a professional who's made them want to take the same route in life or, in this case, a young actress who made them not only yearn for the spotlight but the longevity. You were likely just a child yourself when you watched Fly Away Home. You loved every second and then your mom let you rent The Piano. Even at your age, you knew that she was something special and you yourself wanted to be as great at the girl on the screen. You then enrolled in classes and in the end you either started acting yourself, or you may be doing something completely different. Either way, Paquin is to thank for sparking that creativity in you and you continue to support your longtime hero.
You may have followed her to the X-Men series and met a lot of new fans along the way. Now onto those of you who fell head over heels for the woman who took on the role of Rogue. She's always been your favorite of the bunch and now there was an actress doing her justice. See, to you, Rogue isn't just some character you love, she's someone you see yourself in. Yes, you don't have the ability to suck the life out of someone with a long touch, but you've felt somewhat the same way. Maybe you think that getting too close to someone in a sense would be a burden on them and that's why you've constantly kept your distance and have had a hard time forming relationships whether they be based on friendship or romance.
Then of course there are those who may not have known or really cared about Anna until the wave of vampire shows and movies popped up and she was in one that outlasted the trend, True Blood. You were possibly those kids in middle school who loved fairies and that obsession didn't quite leave you as an adult. Anna's Sookie was your girl from the start. You admired her outward innocence just as much as you loved her bite when provoked. Also, although you can't hear others' thoughts, you've had a hard time forming relationships — wait, that sounds familiar.
You have either loved Anna Paquin since you too were a child, or you've had a hard time connecting with human life forms and her characters in two of her biggest roles are two you can truly relate to.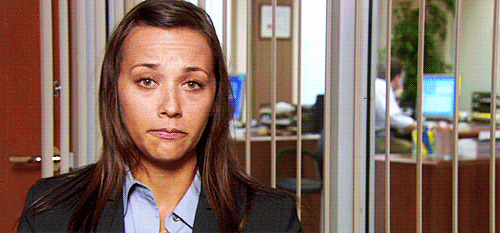 Reasons I Love Anna Paquin
Looking at Anna's work, there's not much I have seen. I was dragged to the first X-Men in middle school and being someone who thinks 99% of everything made in the '90s is great, I've of course loved She's All That. However, it wasn't because of her. So Anna, much respect to you, your amazing career, your relatable characters, and your adoring fans — but when it comes to me, I don't have much love for you. I'm sure you'll be just fine without me though.