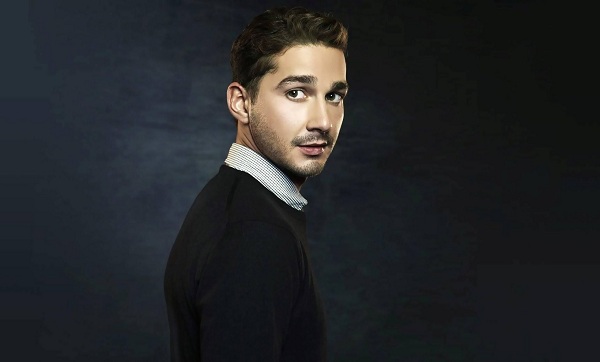 After watching the Oscars this weekend I really wanted to write about either Daniel Day-Lewis or Christophe Waltz because they make me want to order off the senior citizen menu, if you know what I mean. But I have a calendar filled with scheduled dates for different guys and gals and I thought it'd be rude to skip Shia LaBeouf. That rude thing will be as ironic as a hipster in the end, just keep reading on to find out why.
So no, I didn't write about my daydreams of marrying those silver foxes. I gave Shia LaBeouf his time to shine in the fangirl world despite my personal feelings for him. Once again, think of that rude statement earlier and continue your reading.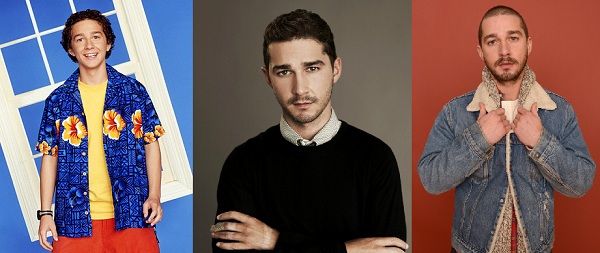 Name: Shia Saide LaBeouf
Birthday: June 11, 1986
Place of Birth: Los Angeles, CA
Twitter: @thecampaignbook
Best Known For
Shia LaBeouf isn't just some actor who sprung up with Bumblebee and Optimus Prime. He's been at it for years. Before he was a "go to" actor, he was just another kid on the Disney Channel. If you were a young thing at the turn of the millennium, you remember spending your afternoons with the likes of Lizzie McGuire and Even Stevens. No, Shia wasn't Lizzie, silly. He was the lovable, quirky Louis Stevens. Once his gig at Disney was over and done, Shia moved on to more "grown up" roles that made girls look at him a lot different. He is no longer that dorky Disney kid, but now a man with a face that was undeniable in movies like Lawless and Indiana Jones and the Kingdom of the Crystal Skull. Movies and TV aside, Shia's a household name for his erratic behavior off screen — weird nights in Walgreens, warrants, and "creative differences" with stage co-star Alec Baldwin, just to name a few.
5 Quick Shia LaBeouf Facts
He apparently dated Cheetah Girl Kiely Williams in 2003.
In 2007 he was a busy man. He only had two days to rest after he finished shooting Disturbia and started on Transformers.
Scholarly life isn't for him, yet. He was accepted to Yale, but obviously hasn't gone.
Shia loves the holidays. He celebrates both Christmas and Hanukkah.
His new movie Nymphomaniac has been causing quite a stir, going back and forth between Shia actually having real sex or simulated sex. He said he'd do it, which we know he would since he dropped his pants for that Sigur Rós video.

Reasons You Love Shia LaBeouf
Oh Shia, where to begin? When he was younger and doing one Disney role after another, be it Even Stevens or Tru Confessions, he was just a boy who you had a crush on. But let's face it, it was the early '00s and your budding hormones were aimed at teen movie staples, older men like Freddie Prinze, Jr. and Ryan Phillippe. After his awkward stage, Shia grew into GQ looks that caused you to get hot and bothered. You might've never cared for Transformers until his face was attached. Come on, you went out and bought a Transformers tee just in case you ran into him on the street. You figured that he'd see you and instantly be impressed with your apparel.
Other than Transformers, you have backed Shia because you do love his acting. His movies continue to do well; he seems to be over doing the huge blockbusters and more focused on indie flicks. He's ready for a change and so are you. You'll watch whatever that man does because you appreciate his skills and face, and you might have some issues because you're able to see past his real life drama. When someone hates on him for being a "bad dude," you get your fighting gloves on and defend your man. You believe that every time he makes a mistake, he's just having a bad day.
He may've started out as a "yeah, he's cute, whatever" crush when you were younger, but Shia is now a man that you continue to love because you're attracted not only to his physical attributes and acting, but his crazy side as well.
Reasons I Love Shia LaBeouf
Let me take you back to 2004. I was in Sherman Oaks for a signing at Tower Records (yeah, seems like this story should be set in 1996). I was sitting out in line and two classmates went inside to look around. They saw Shia and asked for his autograph. He not only said no, but was rude about it. Keep in mind that this was before he was Mr. Transformers, before he may or may not have had a thing with Megan Fox, before he was on anyone's radar who wasn't a Disney fanatic. It was at that point that any fangirl feelings I had or could ever have for Shia LaBeouf died. I think he's a hot head and that his attitude will end up biting him in his backside. He's got talent, but he's also got a lot of attitude that I can't see past. Plus, as a fangirl, anyone who is mean to their fans is not okay in my mental autograph book.
Editor's note: plus, he's an actual cannibal!