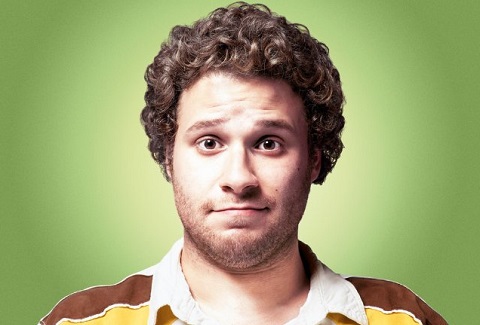 Did you know Seth Rogen is only 31? That will be a relevant fact throughout this piece, but really? Anyways, Seth Rogen has been around since 1999, but most of us didn't recognize his talents until some years later when he started to be the go-to guy for big screen comedies. Today he's found himself sitting nicely alongside James Franco, Paul Rudd, Jonah Hill, and all the other dudes Judd Apatow has on speed dial. From being a Freak to playing himself in this week's This Is The End, the following are reasons why everyone seems to love that stoner Jew Seth Rogen.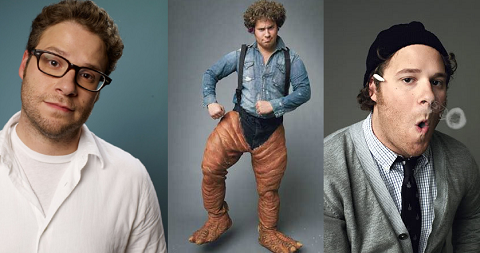 Name: Seth Rogen
Birthday: April 15, 1982
Place of Birth: Vancouver, Canada
Twitter: @Sethrogen
Best Known For
If Seth Rogen ever decided to hang up his acting towel he'd be leaving behind a comedic road paved with pot laced brownies. While he started off being a face of short-lived youth-induced angst in Freaks and Geeks and later Undeclared and dabbled in kid friendly roles lending his voice to Kung Fu Panda and Monsters vs Aliens, it's his adult-themed parts that have made him world-renowned. Rogen's roles in The 40 Year Old Virgin, Knocked Up, Superbad, and Zack and Miri Make a Porno have made it so when you look at Rogen, you just laugh. Then you have Pineapple Express, which is deemed as one of the best stoner films of all time. Could we say Rogen is the Cheech & Chong of this generation? Possibly, but we'll leave that one up for debate.
5 Quick Seth Rogen Facts
Seth attended a Jewish summer camp when he was younger called Camp Miriam.
He started doing stand-up when he was only 13, and people often thought he was in his 20s.
That age thing… He was 22 when he played a 30-something in The 40 Year Old Virgin.
Must've looked young enough once upon a time because he was once on an episode of Dawson's Creek.
Rogen admits he owes Judd Apatow his life: "He's the reason I'm not a homeless crack-head right now."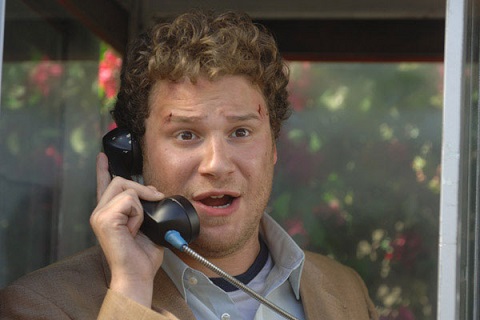 Reasons You Love Seth Rogen
Chances are you were either one of the five people who watched Freaks and Geeks when it actually aired or you binged on that one season once you decided Seth Rogen was a necessity in your life. Either way, that is where we're starting since it was his first role. With Seth as Ken Miller, you saw yourself in the freak that was surrounded by sarcasm and later realized that's the reason you love all of Seth's roles as a sarcastic, yet loveable ass.
A huge chunk of your Rogen-shaped heart is dedicated to the movies that line your collection from the one's he barely made noise in (Anchorman) to the ones that have him placed on the cover (Knocked Up) to the ones you'd like to forget but watch anyways because well, it's still Seth. Looking at you, Green Hornet. When it comes down to it, a man who can make you laugh is ten times hotter than a man who sits around acting too prim and proper. Even when his best friend got cancer in 50/50, he still managed to make you chuckle. Again, he's a sarcastic, yet loveable ass.
Then when he steps out of the handful of movies he's come to star in and goes back to his roots on TV, he steals the show. You may've never watched an episode of The Mindy Project (if so, shame on you, it's amazing), but when you heard Rogen's voice on the commercial, you set that DVR because you knew that whatever the part, Rogen would kill at it and he did. Whether he's playing an Army man looking for a hook up or a porn maker named Dirty Randy on The League, he's still bringing his A-game of that, yes, sarcastic, yet loveable ass.
Other than his work, you love Seth because he's forever that stoner who sits in the back of class with some laughable tidbit to get you through the day. His love for weed has made him the recent face of it and you're okay with that because you too dabble in the same recreational activities. Move over Snoop Dogg, I mean Lion.
When it boils down to why you love Seth Rogen there are clear reasons. He's a (one more time) sarcastic, yet loveable ass who might do the same thing in every other role, but he manages to make each character a little different so you don't notice and grow bored, and you guessed it, his love of pot doesn't hurt either.
Reasons I Love Seth Rogen
When I found out Seth Rogen was born in the '80s I flipped out. I'd always thought he was my older brother's age (late 30s). So for years I have been playing the "guess who's older than Seth Rogen game" with my friends. So I guess I can say I love Rogen for the hours of shocking age revelations, but that's not the real reason I continue to pay for Rogen filled entertainment. It's his voice.
I remember being little and saying that no matter what, Chris Rock is hilarious because he's got the voice for it. That's the same thing I think of when I hear Seth Rogen. So when it comes to him, I lean more towards his voice acting for why I love the guy instead of the movies where I can see his face, because then I'm sitting there the whole time thinking there's no way that guy could've been born the same decade as me. Yes, I admit I never turn on The 40 Year Old Virgin or Superbad, but I have to say that Rogen's got my heart for being B.O.B. in Monsters vs Aliens, Mantis in Kung Fu Panda and, of course, the lead in Paul.